When one speaks of Aussies, one can't exclude mentioning camping. Camping is in our genes, as nature takes up a special part of our hearts, and it's something we're proud of. To be able to leave everyday life behind and take to the road, returning to the roots, spending time in nature and breathing in fresh air, is more than one can wish for. This is what meditation is like for us Aussies. Ever since I can remember, camping has been part of my family, and it was these trips that we were all looking forward to, not letting anything stand in our way of family fun and bonding, we had a sort of "no excuses" policy.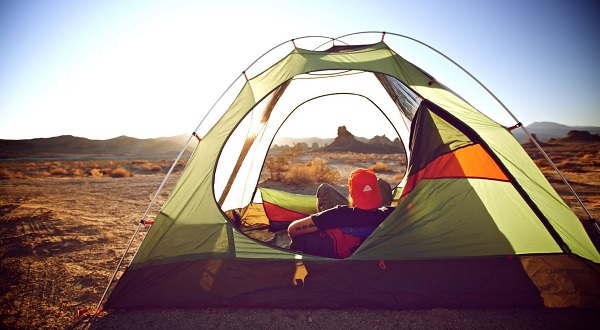 When our campervan finally retired after serving the family for over two decades, and my siblings and me moved away, our camping retired as well, but I found a way to still be in the company of nature. Instead of buying a campervan, I made backpacking part of my lifestyle, adopting a more basic camping experience. Though I get some family member to join me from time to time, I don't mind going on my own either. It's helped me learn how to appreciate life and be more mindful with my lifestyle choices and habits which resulted in me trying to be as eco-aware as I can. All I can say from my experience is you've got to master the skills of preparing properly, making prudent choices, such as opting for a two man tent even if it's just you who gets to use it so you get a more comfortable stay in the outdoors with enough room to stretch out.
No matter whether you're out camping for more than a week or only over the weekend, having a durable shelter that can provide the secure roof over your head at night and protect you from the weather is a necessity. What I mean by this is you should make tent shopping your priority, so do make sure you get all the information on the different materials used for the design of the variety of tents, in the one and two man tent options for solo travellers and couples, and the bigger ones for families, up to sever persons or more. As a rule of thumb, always go for the bigger one than you need (as I said, you could do with more comfort outdoors).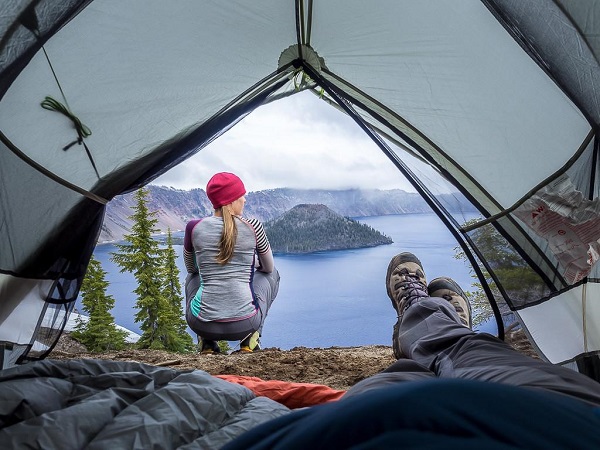 Since weather is beyond our control and we can't always rely on forecasts, it's more than crucial to have the proper clothing. Even though it's summer now, don't be fooled into thinking you don't need to carry something long-sleeved with you and quick-drying pants as summer rains are unpredictable and nights can get really colder. I don't have to highlight the importance of sturdy hiking shoes and hiking socks to keep your feet dry all the time and won't give you trouble going through uneven hilly terrains, not to mention protect you from all the creepy crawlies Australia is famous for. As I was taught by my grandfather, it doesn't hurt having the help of a stick with you to help with the hiking and scaring off potential animal and reptile attackers, and the best thing about it – you don't have to spend money but you can find it in nature.
Last but not least, nutrition is all that matters if you want to have the necessary energy to keep you going when discovering more of the surroundings. Make sure you stack up on non-perishables, preparing hearty snacks and learn more about the berries that can be found around so you can be sure they're edible. When it comes to water, it's advisable to learn some of the surviving skills Bear Grylls does or equip with a water purifier.