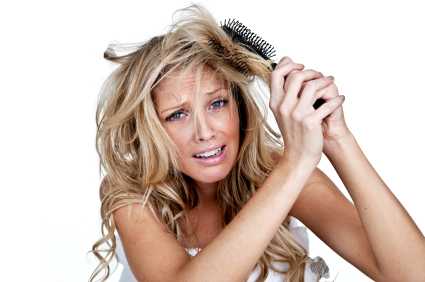 You finally decided to get Remy hair extensions. The first thing to do is find a reputable Melbourne hair salon that has extensions experience, equipment, products and skilled stylist to ensure your Remy hair extensions are installed properly. Once you have Remy hair extensions installed, make sure you ask your stylist how to properly care, maintain and style them. Remy hair is human hair that is most preferred choice for hair extensions and wigs because it gives the most natural look. Because Remy hair extensions are made from high quality human hair, they can be washed, styled and treated like own natural hair. Even though Remy hair extensions require same treatment as own hair, they are quite delicate. Here are several tips on how to take care and extend the life of your Remy hair extensions.
Use Oil When Curling Or Ironing – Regardless of whether you have hair extensions or not, hair needs oils, especially when treating it with heat-related gadgets such as curling or flat irons. It is well known that heat burns hair which is why hair loses its natural oils. Since your Remy hair extensions do not produce any oil, you can imagine just how quickly they dry out. Therefore, always use essential oils when curling or straightening your Remy hair extensions.
Use Mild Shampoo – To wash your Remy hair extensions use gentle and mild herbal shampoo which will not dry them out. Mild shampoos have low or no alcohol which is bad for hair extensions. If not sure which shampoo is best, go to your Melbourne hair salon and purchase shampoo, conditioner and other styling products from them. This way you will be sure you take proper care of your Remy hair extensions.
Use Special Brush – There are brushes with soft bristles that are designed only for Remy hair extensions – paddle brushes. Therefore, steer away from regular combs and hair brushes and invest in a quality paddle brush. Also, brush your extensions only when completely dry and be gentle not to damage them.
Wash As Often As Needed – Wash your Remy hair extensions as needed. For example, if they are clip in and you don't wear them very often, you don't need to wash them frequently. But, if your hair extensions are sewn in or glued on your own hair, then wash about 2 times a week. However, this depends on your own natural hair and quality of Remy hair extensions, thus is best to consult with your stylist.
If you follow these simple tips, you will keep your hair extensions looking super gorgeous and prolong their life. It may seem as if Remy hair extensions require a lot of work and care, but they are worth it.