Dealing with commercial food preparation takes a lot of patience, knowledge, as well as resources, and practice, but if you want to make it work, you have to be wary of certain things, specifically the space and how you use it.
Perhaps you have a kitchen big enough for all the equipment, perhaps not; regardless of the size, what's important is to carefully plan the interior and look for the ideal space-savvy solutions. The perfect example for this comes in the form of upright freezer.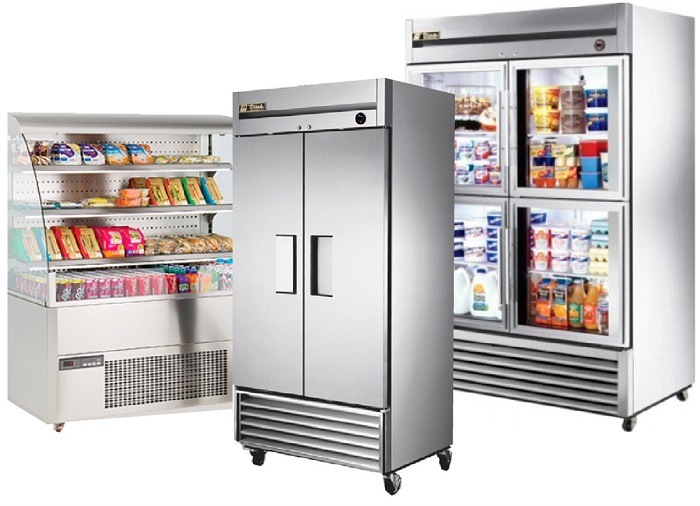 Alternative to the chest freezer, this type of freezer works great in any kitchen as it provides easy electronic temperature control, quiet operation, greater accessibility thanks to reversible glass doors, is the right addition in a well-designed kitchen where efficiency and safety are priority.
The reason why it's advisable to make use of upright freezer and other appliances with compact designs is having more room for all of the appliances you need, for preparation, and refrigeration of the food, plus room for proper working moving freely in the kitchen when carrying supplies and pans, no risk of accidents.
Multipurpose appliances, in the example of cookers suitable for various dishes, and tiers or wall shelves that serve for storage and can be used as worktables are more than welcome too. It's about enabling workflow. Non-slip floors that are easy to clean add to the functionality also.
Since kitchens should be areas where health and fire are under control, there are certain codes to be met meaning the modelling plans of the kitchen interior should be carried out upon consulting the state building inspector.
This is crucial because of the food preparation requirements such as the location of grease traps, and vents, how far they should be from the cooking area including what the ideal temperature in the storage area should be.
In case you've designed the kitchen prior to this consideration, you might have to do remodelling so it's always best to first know the rules and regulations then build. Of course there might be fines to pay too and no one is happy about those additional costs.
Also in terms of equipment, you can't know the exact appliances you need unless you know the kind of food you're going to prepare, so be sure to make the list of ingredients you would use on a regular basis, and create the menu. If you want to save up time, it's advisable to have the preparation and dishwashing areas next to each other.
To wrap it up, small kitchens can be a challenge, but it's nothing space optimising plans can't handle.