One of the best ways to get more out of your engine (performance and fuel-efficiency wise) is getting an aftermarket exhaust system. While this may sound redundant to the everyday commuter, off-road enthusiasts understand how important that extra bit of horsepower can be when conquering steep hills and rivers. But what makes aftermarket exhaust systems one of the most popular and effective performance upgrades?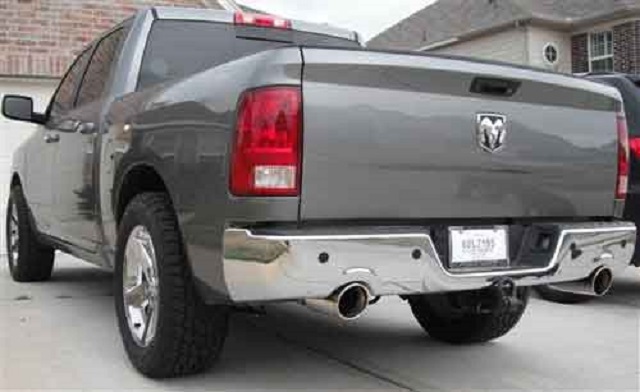 Simply put, a performance 4×4 exhaust system is built differently in order to promote exhaust scavenging, reduce power-stealing restrictions and thus free up more horsepower. The first, most obvious difference in how a performance 4×4 exhaust system is built when compared to a stock exhaust system, is the pipe size. Performance exhaust systems feature larger diameter pipes in order to increase the amount of air that can flow. The proper diameter size for your 4×4 will depend on a few factors, including RPM, engine size, and application.
The second big difference between aftermarket and stock exhaust systems is the pipe bends. Stock exhaust pipes are usually built using the crush bending technique, which is an easy and quick technique but causes performance-stealing restrictions. Aftermarket exhaust pipes, on the other hand, are built with the process known as mandrel bending. This process utilises a flexible rod that's inserted into the exhaust pipe, and it prevents the pipe from kinking or collapsing when the pipe is bent.
Aftermarket performance exhaust systems can be either cat-back, axle-back or header-back. Depending on the type you choose, the system will have a combination of intermediate or header pipes, catalytic converter, mufflers, crossover pipes, and tailpipes.
A header-back exhaust replaces the entire system from the header to the tailpipes. This is the most sought-after type because it allows you to enlarge the diameter of your entire exhaust system.
A cat-back exhaust replaces everything from the catalytic converter back. These systems include a tailpipe and a muffler, and depending on the make and model – they can come with a Y-pipe, H-pipe, X-pipe or mid-pipe.
An axle-back exhaust replaces everything from the rear axle to the exhaust tip. These systems are the least popular type, because they don't allow for much performance improvement, but they will give your vehicle a more aggressive sound.
Aftermarket exhaust systems can be made from a great number of materials. The most popular materials that exhaust systems are made of are stainless and aluminised steel as they are tough, durable, rust and corrosion resistant, and don't crack when exposed to extreme heat.