Ah, the wonderful world of fuzzy goodies that we can wrap ourselves in and just sink in the layers of comfort. Blankets and throws are definitely my favorite thing come winter, and what I've realized is that although most of us use them, many people are not aware of the difference between them. They both look pretty much the same but in general, they serve slightly different purposes. Let's talk details.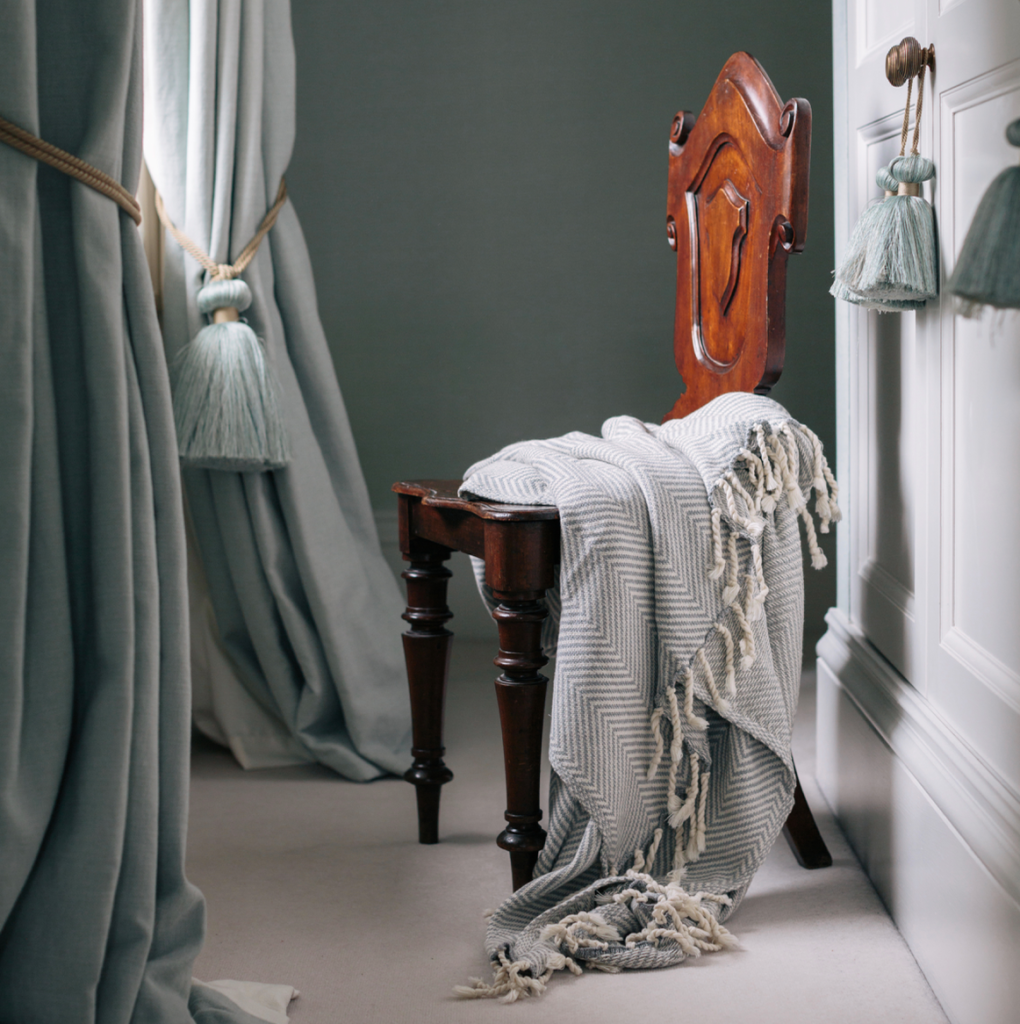 Both add colour and style to a room but in a different way. For instance, blankets come in sizes to fit the dimensions of an average mattress. Their main purpose is to be placed at the foot of the bed so you can draw them over during the night if you get cold. On the other hand, throws come in many sizes, because they are not designed to cover the bed, but they are more like decorative items and can also be used to wrap yourself in them while reading or watching TV for an extra layer of warmth.
Both throws and blankets can be made of cotton. Cotton is breathable, comfy and soft – which makes it a perfect choice for warmer climates and summertime. If you have a beach house, a cotton throw can be the ideal addition to your sofa. Cotton blankets are gentle and plush to the touch and become even softer with every wash. And not to mention how easy they are to take care of. For cooler temperatures and chilly nights, a blanket made of wool will keep you warm and cozy. Alpaca is a gorgeous type of wool that is heavenly silky and soft to the touch.
If you want to add a more luxurious touch to a room, go for a cashmere blanket. Made from the soft and fine wool of goats, cashmere is a great companion for cold nights. Plus, it is lightweight and perfect to pack in your bag if you want to take it with you. Linen is a great material for wicking away moisture, however, it wrinkles quite easy which may be a deal breaker for some people.
When it comes to using a throw, there are so many ways to do it to give your home a cozy feel. For example, you can put it in the corner of your living room sofa to make the room look more inviting and cozy. Add a couple of pillows on top and you'll create the perfect Instagram-worthy pic. Another way is to lay a folded throw neatly across the end of a chaise. No matter whether you want to use it on the end of a sectional sofa or on the individual chaise, the final result will be more texture, colour, and warmth in the room. The ottoman chair in the corner of your living room is the perfect spot for reading, so why not add a throw to it to make it even comfier? I know I would, especially when I think about wrapping myself in the fluffy throw while drinking tea and reading a book on a chilly Sunday night.