Wearing the appropriate type of dance wear when performing means not only looking the part, but also feeling ready for the part – ready to make all the necessary moves while feeling comfortable and free. The choice of dance wear heavily depends on the kind of dance you're going to perform. That being said, let's see what the different options are when it comes to the three most popular types of dance.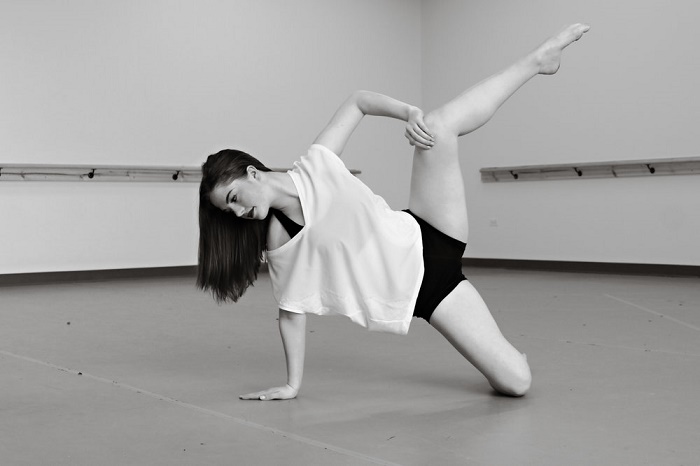 Jazz Dance
Since this style is all about freedom, flexibility and fun, the attire should also reflect that. This is perhaps the most allowing type of dance as you can get away with pretty much anything. Well-fitted pieces of clothing such as dance hot pants and short-cropped tops are definitely something jazz dancers can experiment a lot with. What's more, you can use the dance shorts as an undergarment for another combo later on. Just remember that because jazz dance primarily concentrates on every movement it is best not to wear clothing in layers or fluffed-up skirts. Ans of course, having the perfect pair of jazz shoes is a must!
Ballroom Dancing
No dance hot pants will give you a passing when it comes to ballroom dancing. This type of dance is all about glamour and feeling like a true diva. Elegant dresses are the staple for these performances and high-heeled stilettos. A splash of colour is more than welcomed so don't be afraid to go for bold red, pink, purple or yellow dress and equally eye-catching stilettos. Just remember that going for stilettos that are too high can prevent you from performing all your swirls and twirls perfectly.
Hip Hop Dance
This style also offers a lot of freedom but since the performances are oftentimes done in groups, the members of the group need to sit together and decide whether there are going to be some guidelines for everyone to follow. Usually, these guidelines are concerned with colour alone, but it can depend on the way the group wants to be perceived, whether as something more unified or free. Flashy shirts, funky leggings and lots of accessories is what defines this style generally speaking. However, there is also the option of white cargo pants which is also considered a classic piece of clothing in this niche. If you want to show more figure, you can go for low-waist denims and a stylish undershirt. It all depends on both how you want to be perceived and how comfortable you'd feel in something more form-hugging.