No matter how many times you have been to the beach, it seems that the options for novelty are never-ending. Moreover, you always find there are certain beachwear women pieces of clothing you did not think of wearing last year, and cannot wait to try out this summer.
It is always important to remind yourself about the importance of beach essentials, without which disastrous things can happen or simply, the outcome of the day spent at the beach might not turn out as satisfactory as planned.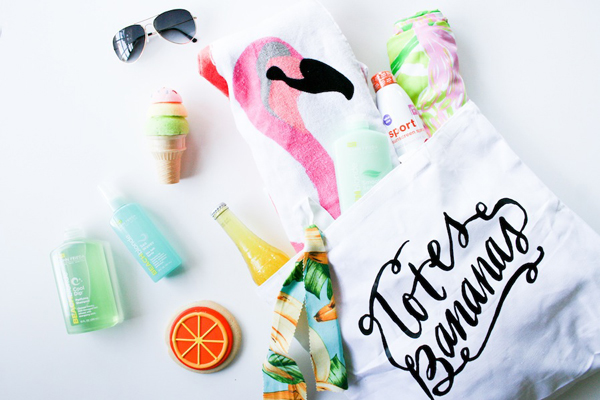 Essentials Are a Must!
Big Beach Towel – A small one simply will not do because you need to feel comfy while lying on the sand. It is recommended for your beach towel to even exceed the length of your body.
Hat – You can get wild, classy or casual with this item, but never go to the beach without it.
Sun Cream – Unless you think damaged skin looks attractive, do not leave for the beach without carrying this item with you!
Sunglasses – On hot summer days, your eyes need to be fully protected from the damaging sun rays. So, do not keep those gorgeous sunglasses you have at bay!
Water – Dehydration should be avoided at all times, especially while at the beach, so bring an icy bottle of water with you.
Flip Flops – They will protect your feet from the scorching sand that can inevitably leave long term consequences or at least make strolling down the coast impossible.
Sarongs
Sarongs may not be on the beach essentials list, however, for those that find last year's worn out skirts good enough style-wise, these cute and soft pieces of clothing are the way to go. Sarongs come in an endless variety of designs and colours, protect the skin and can be worn in thousand different ways. Most importantly, they will make your body stay cool and make you feel and look fantastic!
Cover ups
For those days when you are not up for too much sun exposure, or you simply do not feel like showing off your body at the beach all day long, nice, soft, trendy looking cover ups can come in very handy. This beachwear women essential comes in many different varieties: paisley trousers, beach kaftans, dresses, shorts and play-suits. For the ultimate fun, you can buy several different pieces of cover ups and use them interchangeably to always have that sensual and glamorous feeling about yourself.
Additional items
Camera – it is great to capture all those fun moments spent with friends and family as vacation is always the time when we feel most relaxed and look our best.
Books – nobody will disagree that there is a better place for reading than at the beach. Therefore, it is important to bring a novel with you, plus, along with wearing amazing beachwear women clothes, a fabulous hat and a Charlotte Bronte novel, you will be an irresistible eyeful.