Fishing is a fun and relaxing hobby. The equipment used by anglers of all types is called fishing tackle. More or less it's every gear used for fishing. When you're new to fishing, or you haven't fished for a long time, choosing fishing equipment can be a daunting task. Every good fishing tackle shop offers numerous options for rods and reels and fishing accessories. And such a wide choice can make the whole decision process super complicated.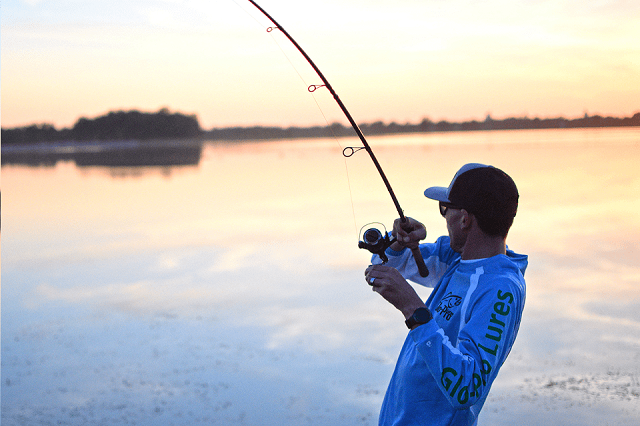 You'll find many different types of fishing rods, reels, lures, baits, lines, hooks, floats, tackle boxes and more. For a seamless fishing experience, make sure to purchase the types of fishing rod and reel designed for your style of fishing. For the first time anglers, the key is to keep it simple. For more experienced ones, it might be time to up your angling game with new fishing gear. But in general, here's what you need to know about the basic equipment before you visit a well-stocked fishing tackle shop.
How Many Types of Fishing Rods Are There?
There is a variety of rod types available, each designed to answer the needs of specific fishing techniques. All fishing rods have unique uses, special handles, reel seats, and many lengths. When looking at a fishing tackle shop online, check the strength and size of the rod you choose. The following are the main fishing rod types available on the market.
Spinning Rods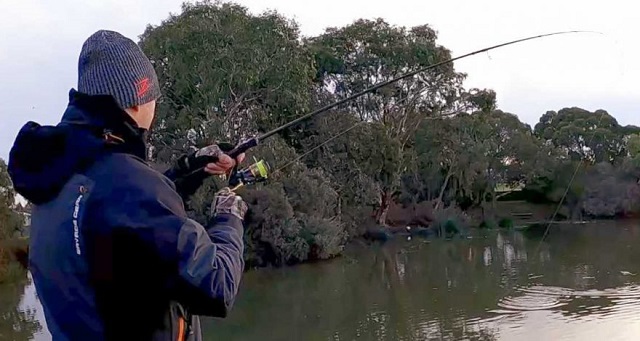 This is the most common type of fishing rod, and it's suitable for both new and experienced fishers. Spinning rods are versatile and easy to use for most angling techniques. A spinning rod allows you to fish from the shore, from a kayak or boat and can be used to catch small to medium-sized fish.
Baitcasting Rods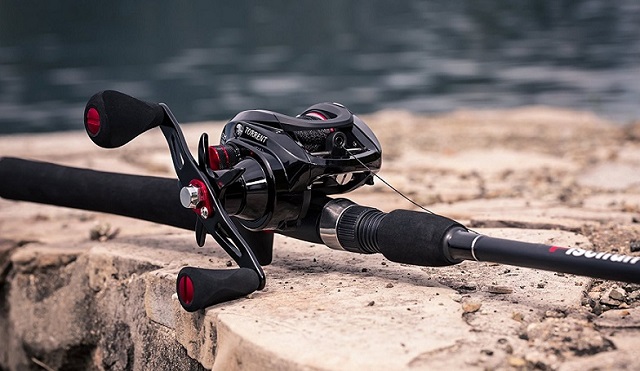 This type of fishing rods is designed for fishing in more demanding conditions, such as open waters or running streams. Similar to spinning rods when it comes to versatility, baitcasting rods allow you to precisely position the bait on the hook and make it easier to lure the fish. They are recommended if you wish to catch bigger and more aggressive fish.
Surf Fishing Rods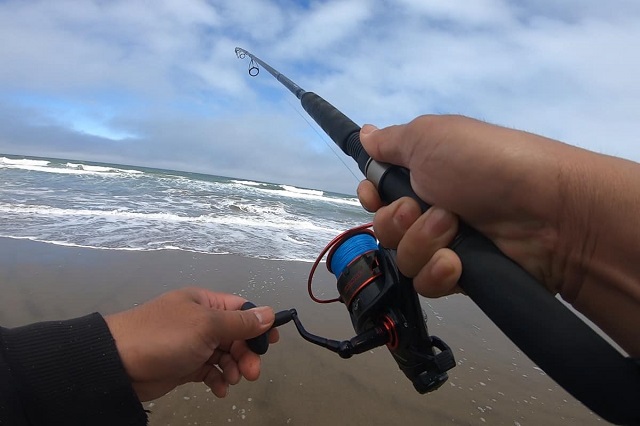 Surf fishing rods can very fun to use as they're designed for fishing from the beach or the rocks. They are thick and sturdy, and long, too, which allows you to cast the line farther away. Most commonly, a surf fishing rod is used to tackle big fish and cope with the heavy loads when pulling the catch from the water.
Telescopic and Travel Rods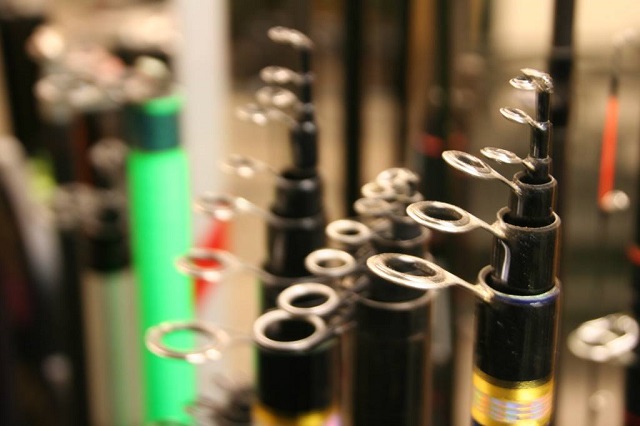 Telescopic rods are portable and compact, easy to carry in cars and use minimal storage space. They are flexible, extendable and mainly used to catch small to medium-size fish species. Perfect to keep in the trunk of your car in the chance that you find yourself around waters full of fish.
Overhead Rods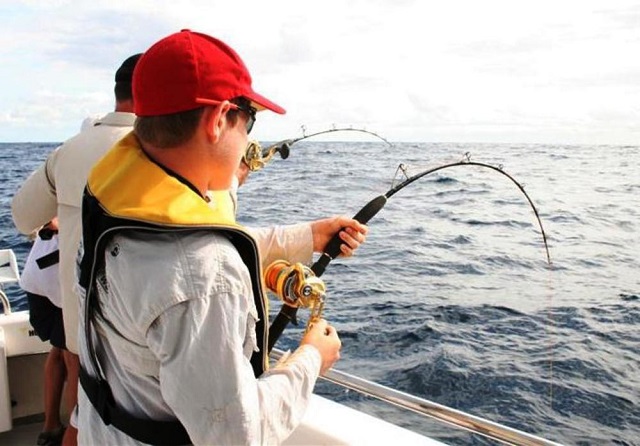 This type of rods is designed for deep-sea fishing, especially for fighting big catch. Most of the time, all you need to do is drop the line and wait for the bite. The robust rod will make pulling the fish out of the water easier and ensure success.
Fly Fishing Rods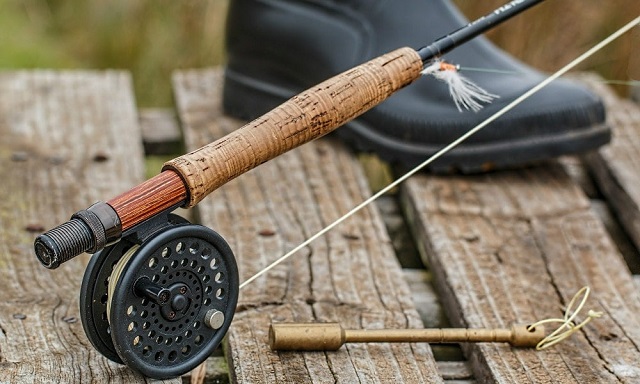 Fly fishing rods are available in a range of shapes and sizes and are specially designed for fly fishing. It's a form of fishing that requires unique casting skills and patience. That being said, these types of rods are usually used by experienced anglers.
What is the Best Type of Fishing Reel?
In addition to the rod, the reel is the second essential piece of equipment to have. To choose the right fishing reel, make sure you select one that will work perfectly for your rod, so you'll be comfortable with holding and casting. Here are the most common types of fishing reels out there.
Spinning Reels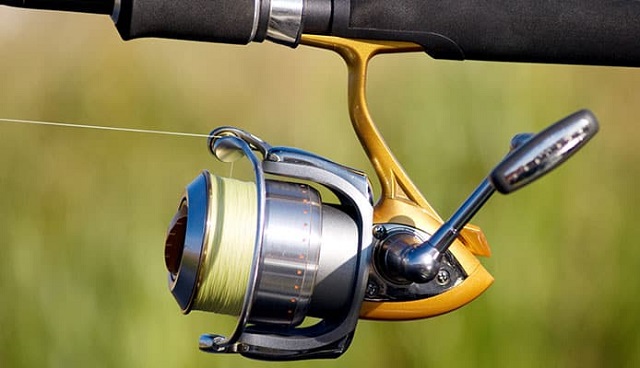 is the most popular type of fishing reels. It's easy to cast, quick and accurate. A spinning fishing reel has great line capacity and allows the line to flow freely on the cast. This makes it a very good option for light lures. It's designed to meet all angling needs, from light to heavy-duty.
Baitcasting Reels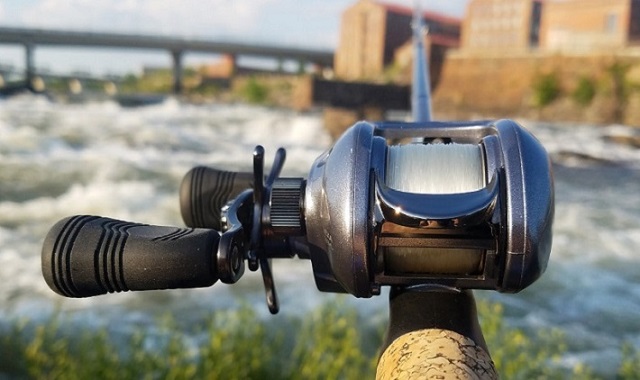 As the name suggests it, this type of fishing reels is designed for baitcasting rods. It's versatile and requires practice and skills in order to cast it effectively. Once mastered, they provide a high level of accuracy and distance as well. A baitcasting reel feels smooth even under the heaviest load.
Overhead Reels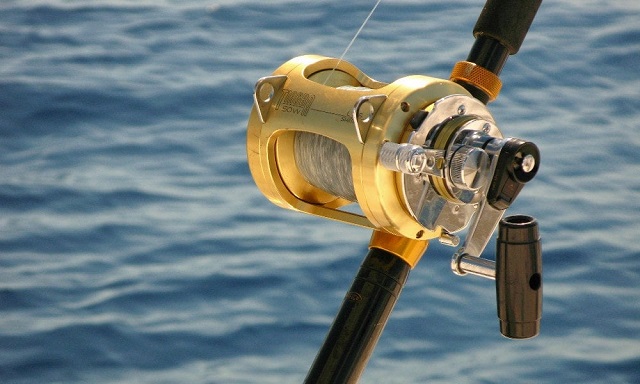 They are designed for overhead rods, targeted at a lure or bait fishing where the intention is to troll or feed out the line below your kayak or boat. Sitting on top of the rod, an overhead reel offers immediate line contact and pool control when dropping baits and lures.
Fly Reels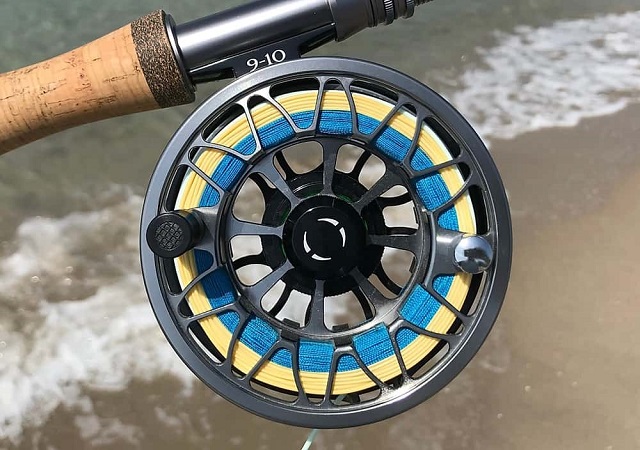 Obviously, this type of reel is only compatible with fly fishing rods. Traditional designs of fly reels are quite simple, while modern ones are more advanced and feature a disc-type drag system that improves drag adjustment, resistance to drag friction and consistency.
Fishing Accessories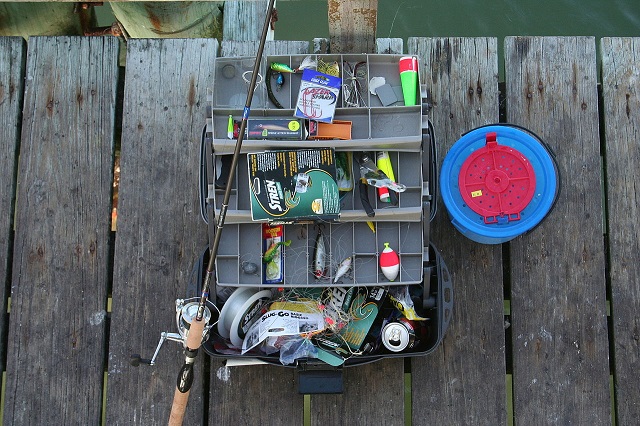 To enjoy fishing, you'll need to stock up on additional fishing accessories such as line, hooks, floats, baits and more. Very often, reels come with a line already spooled onto them. The two main types of line available are braid and monofilament, or mono. For an ultimate fishing experience, select the one that's suitable for your rod's weight and the type of fish you're planning to engage in. On the other hand, the type of fish you're targeting can help you select the hook.
Use a sinker, so your bait can sink to the bottom, or at least close to it. You can choose from different types of sinkers depending on the area where you're fishing. Some sinkers move easily over rocks, while others can dig into sand or mud. Also, you'll need a swivel to prevent line tangles and stop the sinker from moving around. You can get artificial lures, frozen or live bait, anything to get the fish to bite and a box for all your fishing gear.