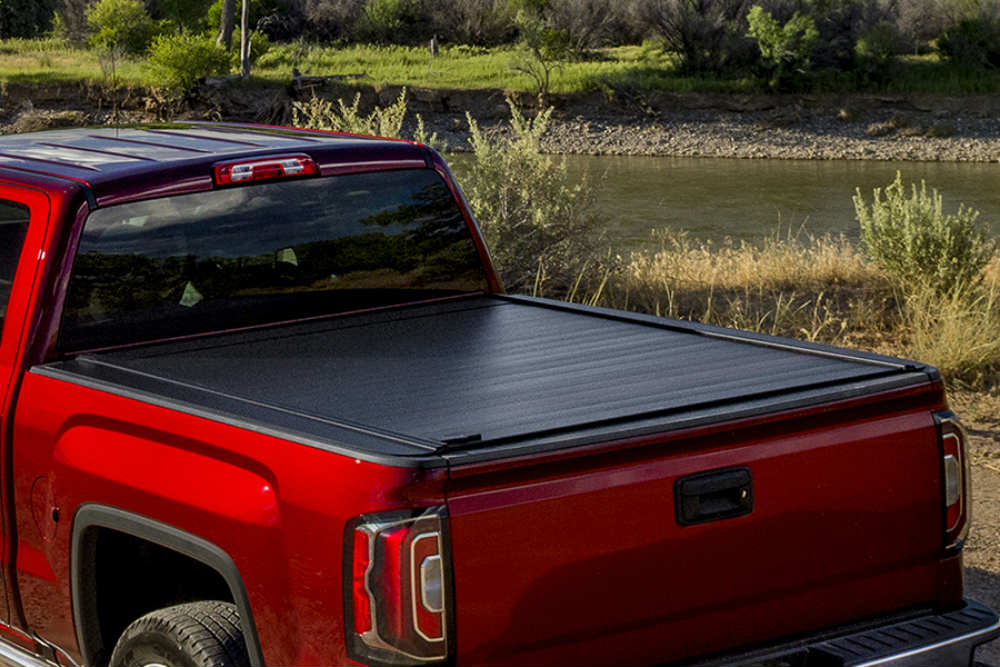 One big advantage of owning a pickup truck is its large bed. Being able to carry a large amount of cargo at the back without having to attach a trailer is something that is exclusive to a pickup truck. But sometimes this open bed design can be a bit of a hitch. This is where a tonneau cover comes into play. A tonneau cover is a piece of fabric or metal that goes over the truck's bed to provide protection for the cargo, among some other benefits.
Benefits of Tonneau Covers
Protection
The main benefit of retractable pickup tonneau covers is protection from the elements. If a big rainstorm were to appear whilst you're on the road, your cargo will stay dry. With tonneau covers you can also protect the truck bed from rust. This is especially the case if you frequently carry tools and ferrying gravel which are known to scuff the metal of the bed.
Appearance
While aesthetics don't come first with retractable truck tonneau covers, they're still an important part as there are covers that can improve the style of your truck. Covering the bed with retractable truck tonneau covers will give it a tidy, low-profile look, much like a second skin. Instead of cleaning the truck bed, you can hide the mess with a retractable tonneau cover when hauling and clean it up later. Cleaning a tonneau cover is an easy task too.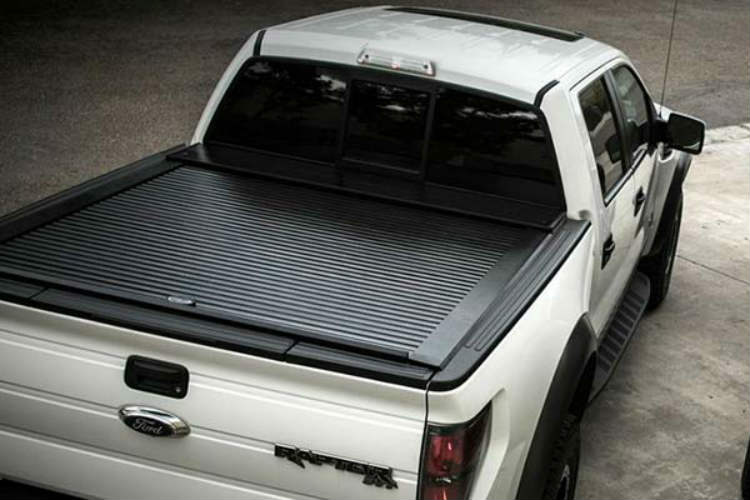 Aerodynamics
Something that gets underestimated often when it comes to pickup trucks is aerodynamics. With a retractable tonneau cover, your vehicle's aerodynamics are going to improve since air won't be filling the gap behind you, especially at high speeds. This means that you will save on petrol and your ride will be more comfortable. This can be noticed especially when driving on the motorway but if you are someone who stays below 50 km/h, the difference in gas mileage won't be as big.
Security
The weather isn't the only threat to your items, leaving your cargo out in the open for prying eyes to scout it out is also a reason to get a tonneau cover. You also won't have to worry in case an item hasn't been secured properly as no item is going to fall out with a retractable tonneau cover over it.
Is it OK to go Through Car Wash with Tonneau Cover?
While tonneau covers are considered safe for the carwash, you should be careful and inspect your cover afterwards. There could be tears and damages and they will make your cover prone to more damage in the long run.
Soft vs Hard
Soft
Whilst soft covers are less protective than hard ones, they can still withstand everyday wear and tear. Soft covers are more affordable and easier to install too. These covers are usually made of heavy-duty vinyl that has been stretched over foam pieces.
Hard
A hard retractable tonneau cover offers the best protection both from the elements and theft. These are made of a single sheet of metal placed on a hinge and while they do not require a lot of time for installation, they still take more time to install than soft covers. Hard covers come with a weight rating typically of around 130 kg but this refers to evenly distributed weight. If you were to sit on it, you could end up damaging the cover.
How do I Choose a Tonneau Cover?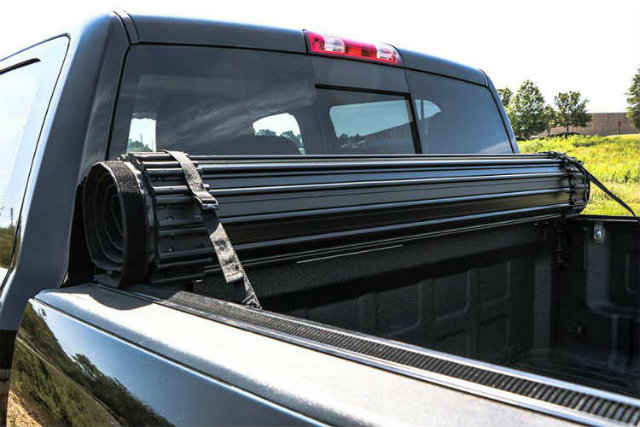 Mechanism
The retracting mechanism of the cover can vary depending on the type of cover you go for – hard or soft. Soft covers can roll up pretty tightly and there is no special mechanism in place but if you go for a hard cover, consider the space needed for the mechanism. Hard retractable covers have a dedicated housing for the retracting mechanism so make sure your pickup truck is able to accommodate that too.
Safety Features
The way you secure a tonneau cover can wary too as different manufacturers offer different safety features. For example, some may have Velcro that you need to clamp to the edge of the bed, whilst other manufacturers may include locks. For better security, the latter is recommended.
Bed Size
Even if you get the most features-packed and rigid cover, if it doesn't fit your pickup, it's of no use to you. A retractable tonneau cover should fit the bed over the edges and tailgate too. This is where you want to get exact measurements so that nothing gets in unexpectedly.
Installation & Accessories
If you need to remove and install a cover frequently, a soft cover is your best friend, otherwise a hard cover is always going to be a better choice. Also if you want to couple your cover with additional accessories such as roof racks or a ladder, consider getting one with a narrow profile and the appropriate mounting points. Anything that makes use of the stake pockets will make you run into all kinds of compatibility issues. This goes especially for accessories that sit above the bed rails.