Managing your trailers can be quite the challenge nowadays especially if you have a large fleet. Knowing where each and every one of your trailers is won't only give you a piece of mind, but it can also let you know beforehand what to expect. This is where technological advancements such as GPS can make your transport and logistics a lot easier. Tracking with a GPS device is a great way to be aware of your trailer. Trailer tracking can also provide some additional info which can benefit you greatly in other ways too.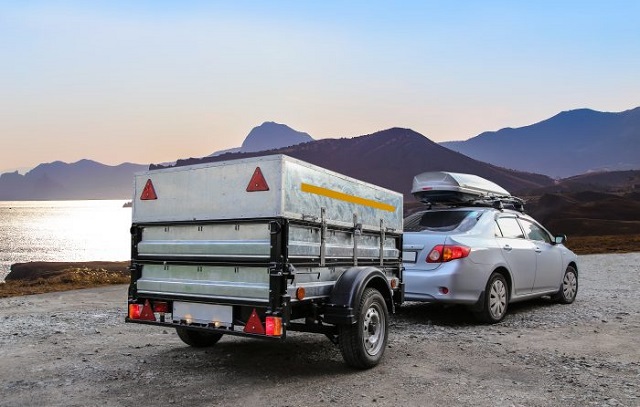 Source: keeptruckin.com
Benefits of a Trailer Tracker
Assurance
With more conventional tracking you get a device that is attached to the truck itself. They only disadvantage here is when the trailer is decoupled from the truck. One crucial advantage of getting a trailer tracker is that it involves tracking your trailer no matter where it goes. Even if it gets decoupled, you still have eyes, meaning that the location and other data on it available to you. This way, you'll also know if trailers are used properly even when no longer attached to a truck.
Capacity
With a trailer tracking device you can also get information about the retention, rotation, and allocation of your trailer. Errors and manual logging systems will no longer be a burden to you and your business. Also, if something were to happen to a shipment you can easily inform the customer in a timely manner so they are aware of the situation and minimise losses.
Communication
Communication with customers is key to great success in any business and the use of a trailer tracker can benefit you in that regard. How, you may ask? Well, with a device that shares real-time data, you can easily inform your customers when a trailer will arrive.

Source: keeptruckin.com
Basic Tracker Features
One of the most commonly found features that come standard on all trailer trackers is 24/7 real-time positioning. This is what makes a trailer GPS locator one in the first place. You can set a tracker to ping its location as frequently as 15 seconds or up to 48 hours. Less frequent pinging means better battery life and reduced data usage.
Geofencing is another basic type of feature which allows you to select an area on the tracker. You can get alerts when your trailer leaves or enters that area or for both. This is done especially around distribution centres and cross dock yards. Theft detection is a huge deal too and a feature that you'll find on most trailer trackers. When a unit has been stolen the tracker can send a notification on your phone and thus you can end up saving yourself a lot of hassle and money too.
Advanced Tracker Features
Immediate yard location is a feature that allows your tracker to show the location of your trailer with pinpoint accuracy. This goes as far as showing where a trailer is located within a distribution centre or inter-modal rail facility. Your trailer can also have temperature monitoring and you can also adjust the temperature inside the trailer all with the help of a tracker.
If your trailer is equipped with a door sensor alert system you can have it so that the tracker notifies you when they are opened or closed. Mechanical breakdown can also cause some setbacks which is why some trackers will inform you if a trailer has been sitting for a long period of time. This is a cause for concern as it often happens so to be some sort of mechanical breakdown.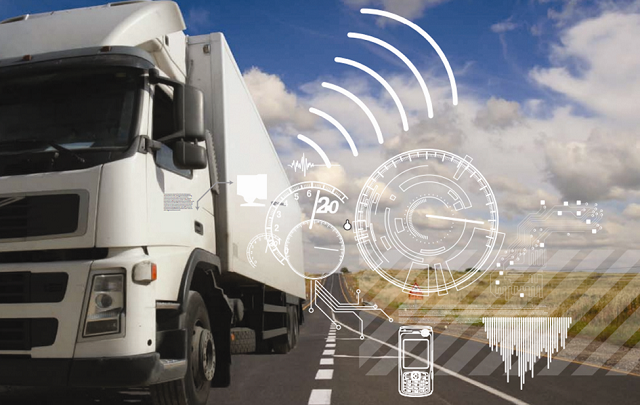 Source: keeptruckin.com
FAQ:
How Do You Check if a Vehicle Has a Tracker?
You can check for a tracker by taking a look at metal parts for a device as small as a pack of cards. But the best way to determine if there is a tracker on a trailer or any other vehicle for that matter is to bring it to a mechanic with GPS experience. You can also purchase a technical surveillance counter measures device but it's best that you get in touch with a professional.
How Accurate is a Vehicle Tracker?
The majority of GPS trackers are found to have an accuracy of about three meters but some are even more accurate. This is thanks to stronger signals which have been introduced in recent years regarding GPS technology. Remember though, if a tracker is operating in a low accuracy area, its accuracy is going to be reduced no matter if it works with the latest GPS technology or not.
How Far Can a Tracking Device Work?
This depends on three things, the software, hardware and strength of the signal. In an ideal setting, a live tracking device that's sitting in full cellular coverage positioned in good line of sight will provide an accuracy of 3 meters. As long as these three conditions are met, a tracker will be able to provide data from virtually anywhere no matter how far it is from you.