It's a fact that interior design has come a long way over the past few years. Each year there is a more appealing and functional invention that helps us to take our homes to the next level. When it comes to lighting, it is wall lights that are leading the game. They are great at elevating the lighting experience in a home, especially because of all of the unique designs and features. When combined with ceiling lights, wall-mounted fixtures can provide supplemental illumination while creating a pleasant, homey and warm atmosphere. According to designers, nowadays, wall lights can be used for both indoor and outdoor purposes.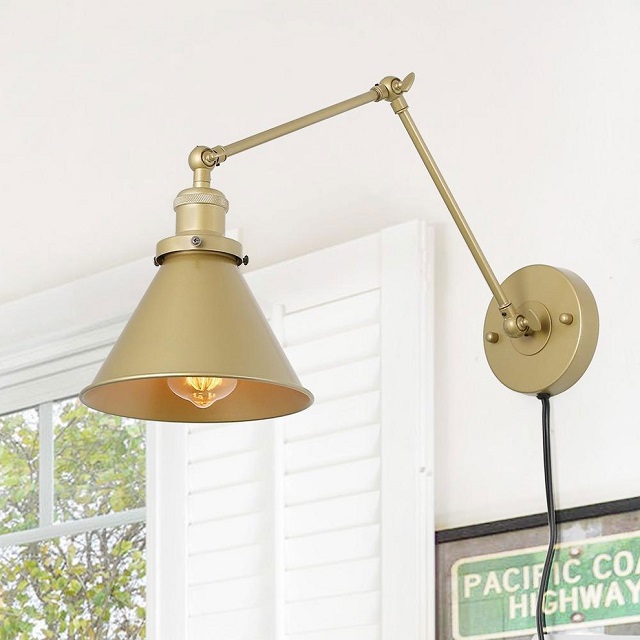 Indoor Applications
In the bathroom, vanity lights are the main type of bathroom wall lights used for light layering. For instance, they can be used around the mirror to remove shadows from the face which are caused by overhead lights. In the office, adjustable wall lighting is used as the perfect substitute for traditional desk lamps. Not only do they look stylish, but they also free up valuable space on the desk which can be used for keeping/storing something else, like a family photo or an indoor plant, for example. Since the adjustable wall lighting can be adjusted, more people are choosing them as the main type of wall light in their homes. Wall lights in general, are also used for highlighting the beauty of an artwork, as well as sculptures, niches or some other architectural pieces.
Outdoor Applications
When it comes to outdoor application, wall lights are mainly used on porches or along exterior walls to make the home more appealing. Except for this, wall lights are used for improving the home's security, along with some other methods.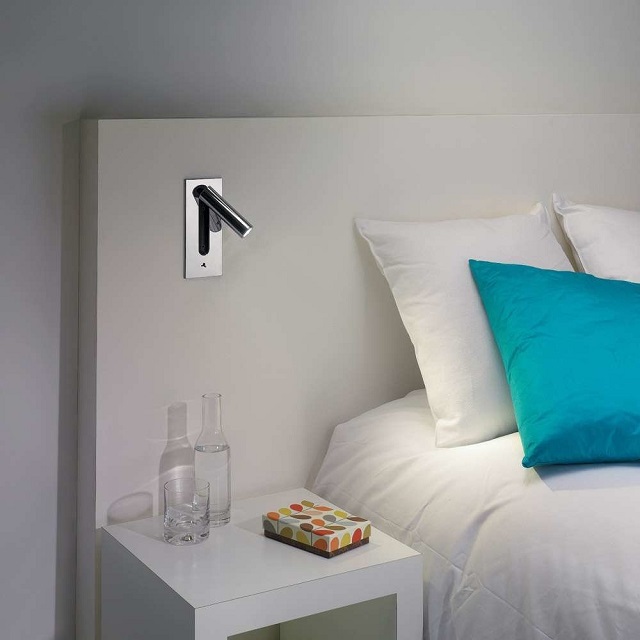 Types of Wall Lights
Uplight Wall Lights – As the name implies, uplight wall lights are used to light up a wall, giving a subtle romantic light.
Downlight Wall Lights – These wall lights can be used for accenting both – walls and the ground for a particular purpose.
Adjustable Wall Lights – Also known as swing arm lights, the main purpose of using adjustable wall lighting is to adjust their light beam position. In other words, these wall light types are the only ones that can bring the light to you exactly how you want it. This is the reason why they have become so popular – users can turn/move them in the needed position without the need for professional help.
Bath & Vanity Lights – Although some love to use adjustable lights in bathrooms as well, bath/vanity lights are a special type of wall lights used for glare-free illumination.
Picture/Spot Lights – Picture wall lights are used for highlighting pictures and artwork of all kinds.
Note: These days, there is a chance to choose both uplight and downlight wall lights which are ideal for those situations when something needs to be highlighted both ways.
One thing they all have in common is that they are available in different styles, shapes and sizes. This allows the user to choose the ones that can meet his/her personal taste as well as the home's existing design. This is paramount for achieving a properly lit and stylish home. For instance, neutral metals with white and ivory glasses are considered a classic choice and style, however there are many more. Ultra-modern, contemporary, traditional and vintage are just some of the many types of wall lights and all of them have different finishes and shapes and you can feel free to mix and match different colours and styles.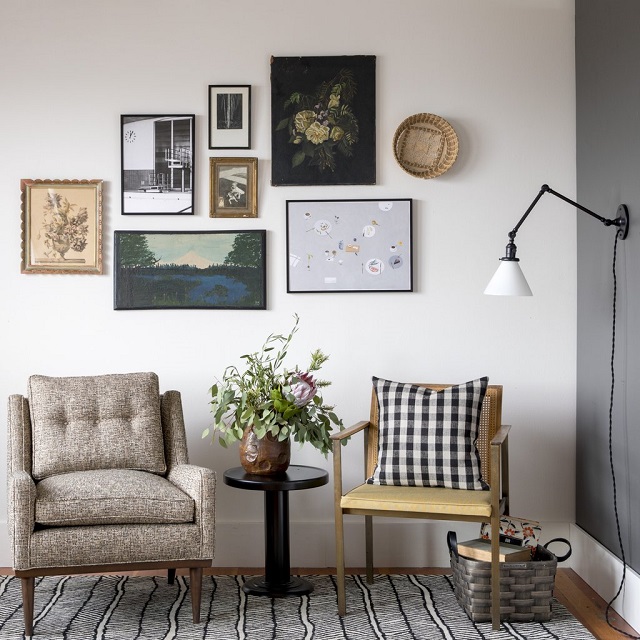 How to Coordinate Them in a Room
Integrating wall lights in a room is easy, only if one has determined what type of lights to use. As already mentioned, the most favoured type of wall lights among people are the adjustable ones. A simple, yet useful rule to follow is that it's always better to install wall lights over stairs and over pictures. For instance, downlights are the ideal type of lights to install over stairs while accent lights are ideal for illuminating pictures.
Choosing the Right Light Bulb Matters
Except for choosing the right wall lights in a home, one should also pay attention to the light bulbs as well. The chosen light bulbs need to be compatible with the lights' cap fitting, but they also need to give the needed brightness level. This is an important thing to consider as the bulbs' hue and brightness will contribute to the overall ambience of the room.