No matter how big or small your home is, we all have those "don't know where to put it" stuff. Instead of putting them somewhere secret or stacking them on your nightstand, you can arrange and place them on any windowsill in your home. Windowsills can be literally considered built-in shelves that come free with your window. It is the place where you can put many different things and create a useful area or nook that can enhance your view and the appearance of the whole room.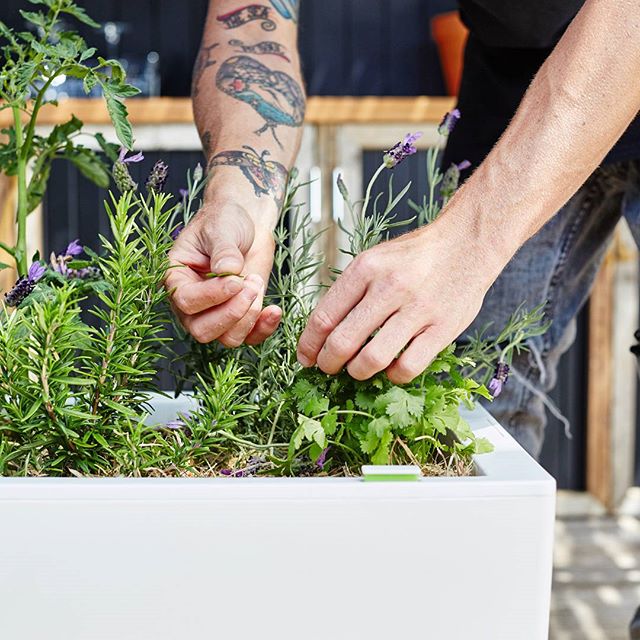 Reading Nook
The list of creative ways on how one can enhance their windowsill cannot start without mentioning books. Windowsills are the ideal place to create your very own small reading space where you can spend most of your evenings. Reading a book while enjoying the warm sun rays, the rainy days or the amazing snowy ones is incredible and soul-warming. All you need to do is add a cushion on top of your windowsill and have the book with you. Simple as that!
Planter Holder
Another great and thoughtful idea for windowsills is to turn them into the most appealing planter holder. That way plants get the light they need while filling up the emptiness in the space. When speaking about planters, nothing beats the seamlessness (appearance-wise) and ease of watering that comes with plastic self watering planters. Frequent watering, limited mobility and too little time are the main reasons why so many people give up on adding flowers to their homes, but luckily, there's a game changer stepping in now. Thanks to plastic self watering planters, your plants can obtain the needed moisture and nutrients over a period of several days. How come? Well, these type of planters have a built-in reservoir that waters the roots when they need it, and precisely this feature is what makes them ideal for growing anything you want, be it fruits, veggies or herbs.
Built-in Shelf in Deep-set Window Frames
Deep window frames are ideal for creating a clean and simple shelf or shelves (depending on its length) where you can put all kinds of stuff. For example, if you happen to have a pretty large and open living room, you can install shelves and fill them with ceramics, sculptures, and books, or you can even create a workstation where you can work while enjoying the view.
Jewellery Holder
The last but not least idea is about turning your windowsill into the perfect jewellery holder. Just place your jewellery items in a few pretty boxes and place them on the windowsill. This way, your boxes will be easily accessible while doubling as decor.