If you are into meditation, yoga and healthy living, then you probably know that essential oils and aromatherapy can improve your health, increase your energy and even help you sleep better. The many health benefits of aromatherapy are the contributing factor for the increased sales of aromatherapy diffusers.
Designed to disperse the essential oil elements into the air, aromatherapy diffusers are considered the best approach for air purification. Once you breathe in the gentle vapors of the aromatic oils, you will realize that the scents not only smell pleasant, but also the air around you relaxes you and heals you. However, not all aromatherapy diffusers are created equal and certain features and factors need to be considered before you make the purchase. The following suggestions are based on the most effective aromatherapy diffusers evaluated by experts. Hopefully this will help you to select and buy the right aromatherapy diffuser for you.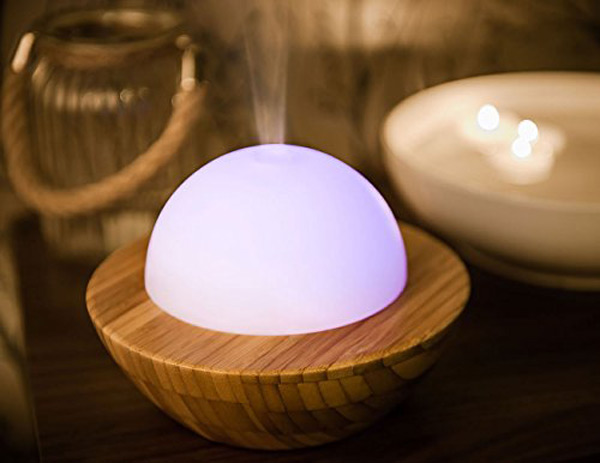 Aroma-Bloom Diffuser
This diffuser is the most popular choice in Australia. The reason is that it offers complete relaxation, rejuvenation and no stress. So, when looking to buy aromatherapy diffuser, make sure it provides at least some of these benefits. One of the greatest advantages of the Aroma-bloom diffuser is that it allows you to select the aroma oil you like the most and mix it with water. Featuring an ultrasonic technology, it works smoothly without any condensation. Since heat is not used, the result is a vapor that spreads evenly in the room and is easily inhaled and absorbed. The attractive design of the diffuser reminds of a flower bud. This makes it perfect to display in your living room, bedroom, office or any other place. Available in a variety of colour options (charcoal, lime, fuscia and turquoise) the Aroma-bloom diffuser can offer around eight hours of continuous mist and carry a twelve-month Australian warranty.
Aroma Zen Deluxe Diffuser
Designed to meet old-fashioned and innovative technology, the Aroma zen deluxe diffuser is a versatile device that serves as an aroma diffuser, air purifier, humidifier, ioniser and night lamp. Since it uses no heating element, it is safe to touch and there is no potential fire hazard. Able to operate for around seven to eight hours, the Aroma zen deluxe diffuser also features an automatic switch off function, which makes it a great addition to your home, office, salon or spa. The advanced ultrasonic technology diffuses the water and essential oil mix into tiny molecules, producing a delicate mist, releasing the essential oils in their purest form, and enhancing the effect of aromatherapy.
Pure Spa Compact Ultrasonic Aromatherapy Essential Oil Diffuser
This is also a great diffuser that disperses 100% natural essential oils and operates up to seven hours. It can moisturize and refresh the air in up to 23 square meter living room, bedroom, office, etc. It is also good for relieving nasal congestion, colds, allergies, asthma and dry skin. The pure spa compact ultrasonic aromatherapy essential oil diffuser features a LED light that changes colour (green, blue, yellow, red, purple), which creates a relaxing ambiance. It can be also used without essential oil to moisturize dry air, acting like a humidifier. Usually, a 2-year warranty is included with the device.