Learning gymnastics, cheerleading, martial arts, or any other sport can take years of practice and perseverance. Having an AirTrack gym mat at home can make a huge difference in developing your skills. If you want to help your children make the most of their practice sessions, buying this supply will be one of your best investments. A high-quality air track will not only keep your kids safe, but it will also help them child attain perfection in their gymnastic techniques.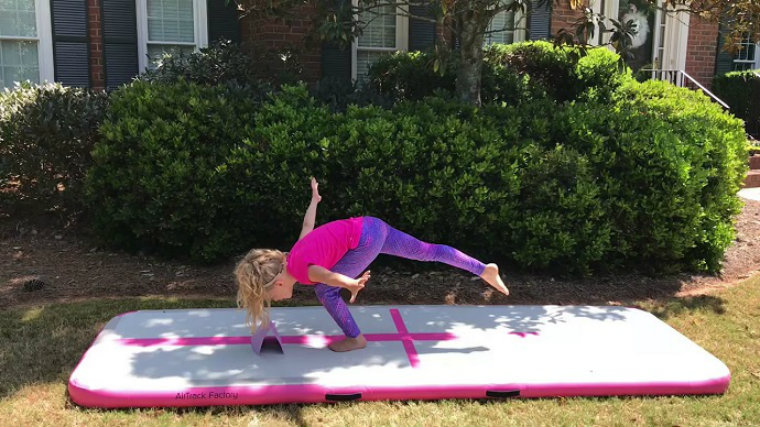 What Is an Air Track?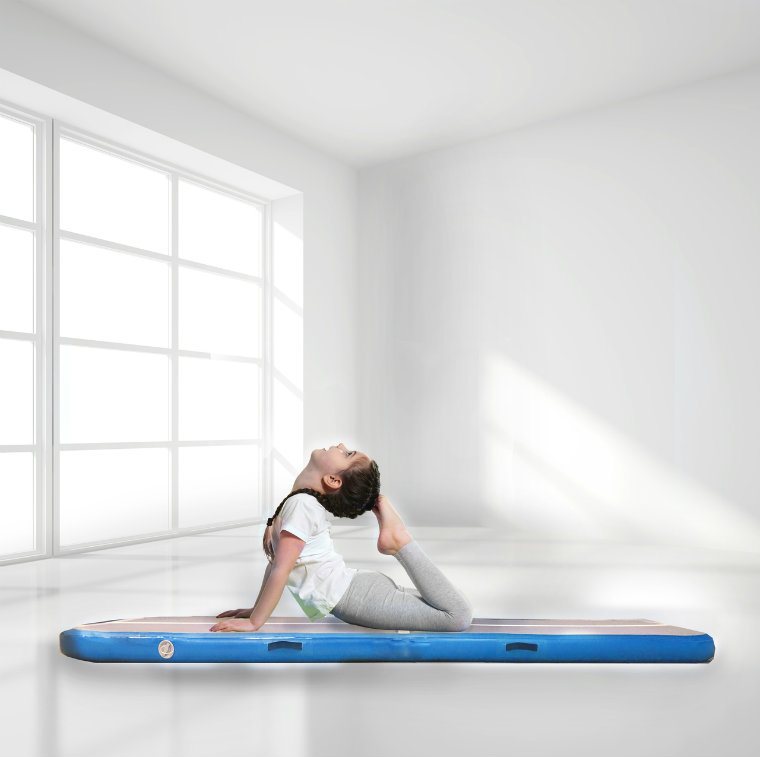 An airtrack is like a large air-filled cushion or a long air mattress that is soft and elastic. It has a slight bounce like a trampoline and it provides the user with the proper space to combine various moves. In other words, an Airtrack gym mat enables your children to practice sports at home just as they would at the gym.
Improved Safety
An air track mat protects your kid during practice sessions. They can easily practice new jumps and techniques as the soft, elastic surface of the mat ensures a smooth landing. In other words, training on a gymnastics air track is very unlikely to result in injuries.
Suitable for All
Whether your child has some experience with gymnastics or is just starting with it, an air track mat will be their best ally. It is sturdy enough to last your kids from their rookie days to becoming professionals.
Convenience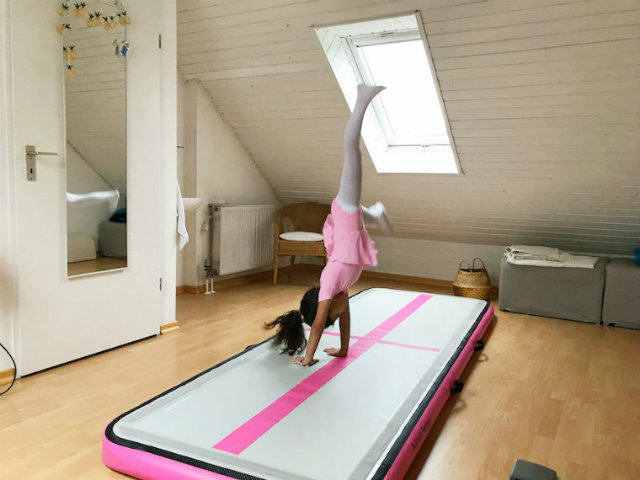 Air tracks come in a range of sizes and shapes to fit different needs. Aside from gymnastics and sports training, they can also be used for yoga, kung-fu, cheerleading and even as a playing mat for kids. The best thing about air track mats is that they are super convenient to use, carry and store. The mattress usually comes with a pump that helps inflate the mat. After your child is done practising, you can simply deflate the mat and store it away. It takes up very little space and you can easily carry the mat whenever you go.
Maintains Pressure
Another great benefit of air tracks is that you can adjust their pressure quickly. Once inflated, they stay that way for a long time, so your kids can practice comfortably on them for as long as they want. If necessary, you can reinflate the mats in just a few seconds so that your kids can resume their training.
What Is the Best Air Track?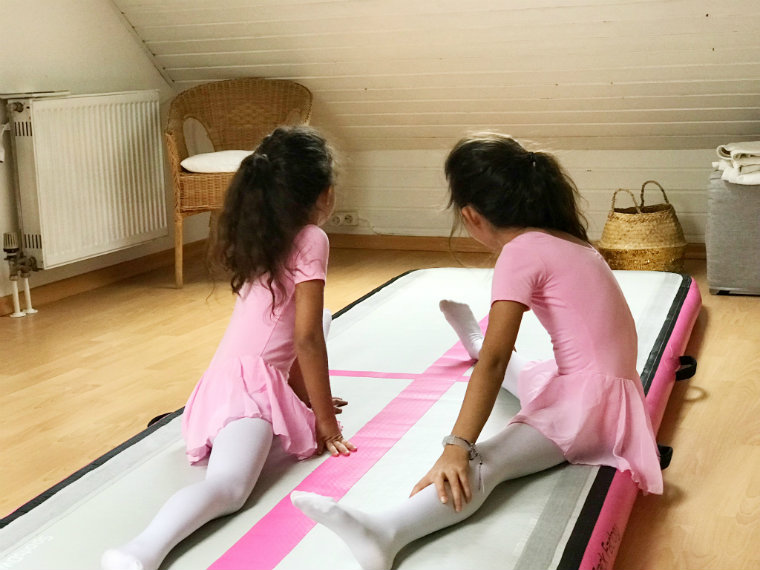 For your child to be able to reap the benefits of a gym air track, it is necessary to invest in a quality piece. Be careful when buying and only choose premium quality pieces. Besides hindering your children's training, a poorly designed mat can also lead to injuries. Here is what to pay attention to when buying.
Material
The material needs to be sturdy, and the mat should come with some warranty. Make safety your number one priority. Buy your air track from a reliable manufacturer that guarantees quality.
Versatility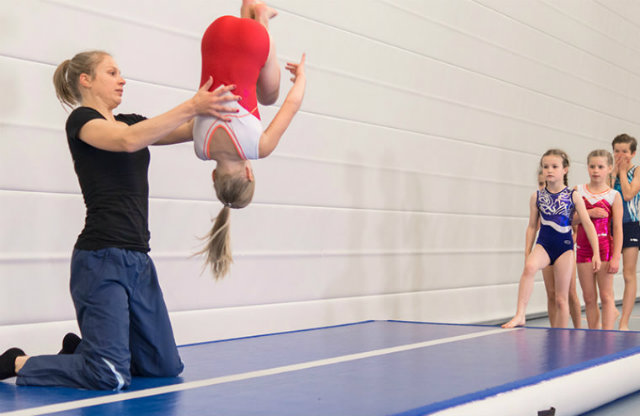 Not all air track mats on the market are designed to be equally versatile. You should look for an air track that can be used for multiple purposes and can be customized as per requirement. The best models come with straps that can be used to join two mats. This feature enables you to join together two or more mats if needed.
Adjustable Pressure
Your child may need different pressure levels for different activities. Therefore, it is a smart idea to choose an air track that allows you to adjust the pressure, making it soft or rigid as needed. Also, ensure that the air track is airtight, otherwise, you will have to refill it with air frequently.
Size
Wondering 'what size air track should I get'? Your best bet is choosing an air track that fits the space that will be commonly used in. Make sure that it won't be too close to walls or furniture to have enough space for moving around.
Thickness
The pressure of the air track will depend on your child's experience and what you need it to do. A 20-30cm thick mat with low pressure will help your child perform better and easier. The same mattress with high pressure will give your child more stability and rebound. To use a thinner air track mat, your child should already have enough stability, faster rebound and higher pressure to avoid bottoming out.