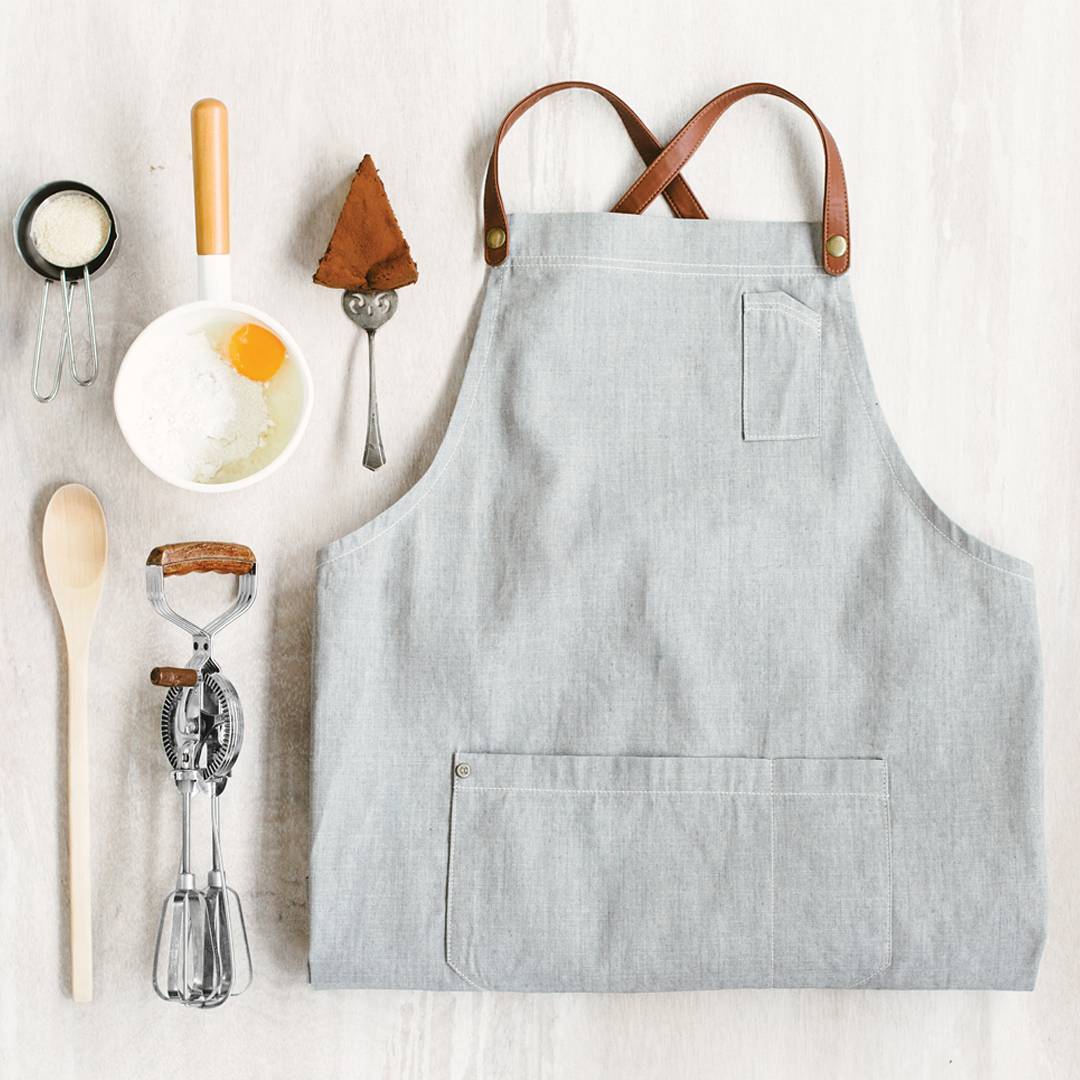 Years ago, when someone mentioned aprons two things instantly came to my mind – the character of Bree Van de Kamp from Desperate Housewives and my grandma. And since I was prepared to be neither a housewife nor an old lady just yet, I avoided putting on an apron for years. Years of ruining my favourite shirts with spaghetti sauce, that is. Until it dawned on me that the purpose of an apron is not to make you feel and look old but to protect you from sauce bombs and oil spills. Once I put an apron on and started sparing my shirts, I became a firm believer in their huge potential.

My first apron was a bright red piece, a graduation gift from some distant cousin I can't remember the name of. It wasn't very pretty, but it did serve its purpose. After personally buying 5 more in the course of several years, I grew very fond of my lightweight apron in a pebble-grey colour which I conveniently ordered online. The colour was perfect as it guaranteed fade-resistance no matter how often I washed it, and the straps are removable which allows me to update my look any time by choosing straps in a different colour.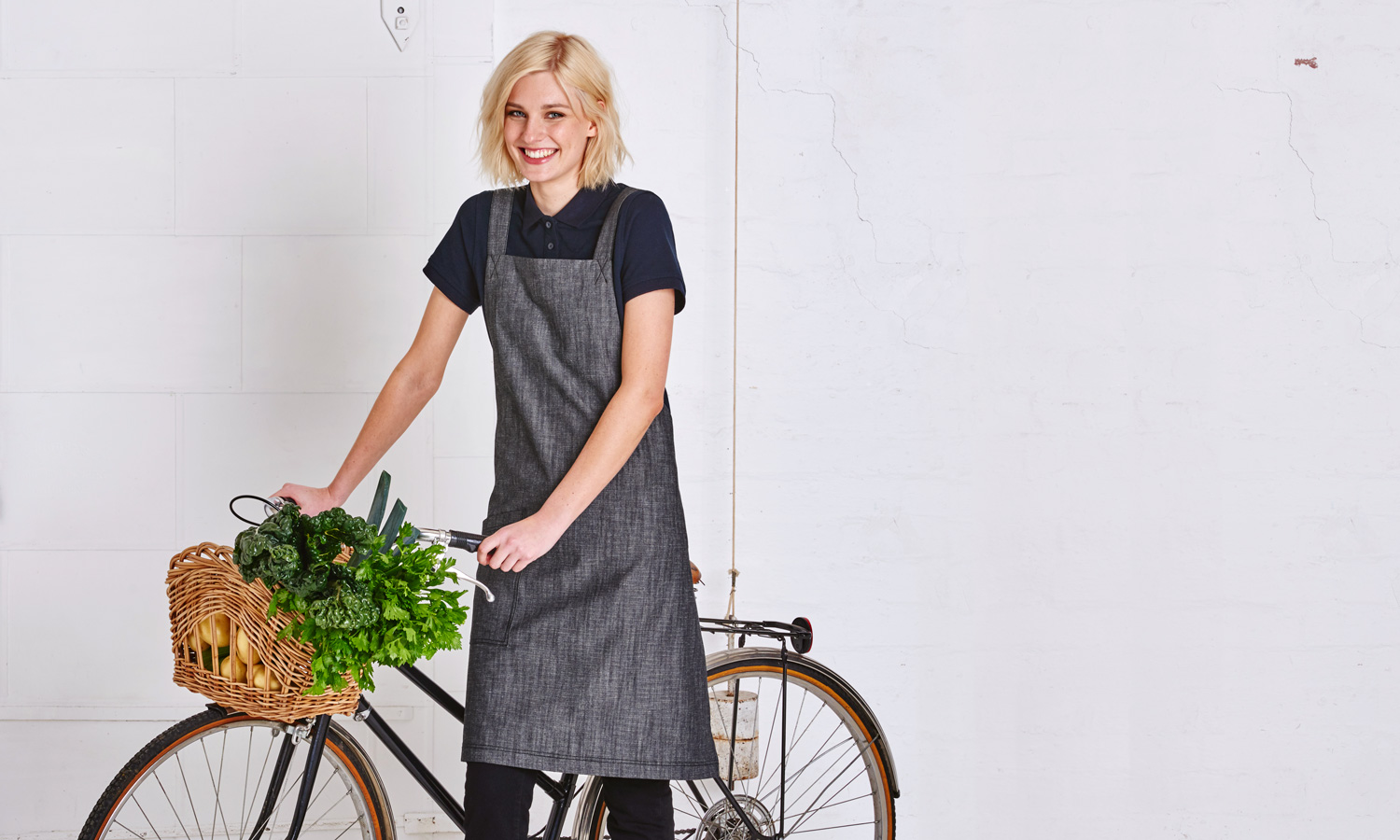 Besides its stylish look that made me feel as though I was wearing an accessory and not a kitchen apron, the reason this became my favourite piece is that it's super practical. And practicality is something I advise everyone to look for when shopping. Materials such as polyester/cotton blends or canvas usually guarantee durability, as stains don't easily stick to them and the frequent washing won't fade their colour. Furthermore, the big pockets can be quite useful for keeping spices and some kitchen tools, Or, if you're like me – to keep your phone on hand in case you want to take a snap of the masterpiece that you have just created.
Considering that it's something you use for everyday use, an apron should also feel comfortable to wear. A lightweight apron made of cotton or linen is breathable and won't make you feel additionally hot as you're slaving away over a burning stove. Also, make sure to check that the straps are adjustable as well as that it is easy and convenient to put it on.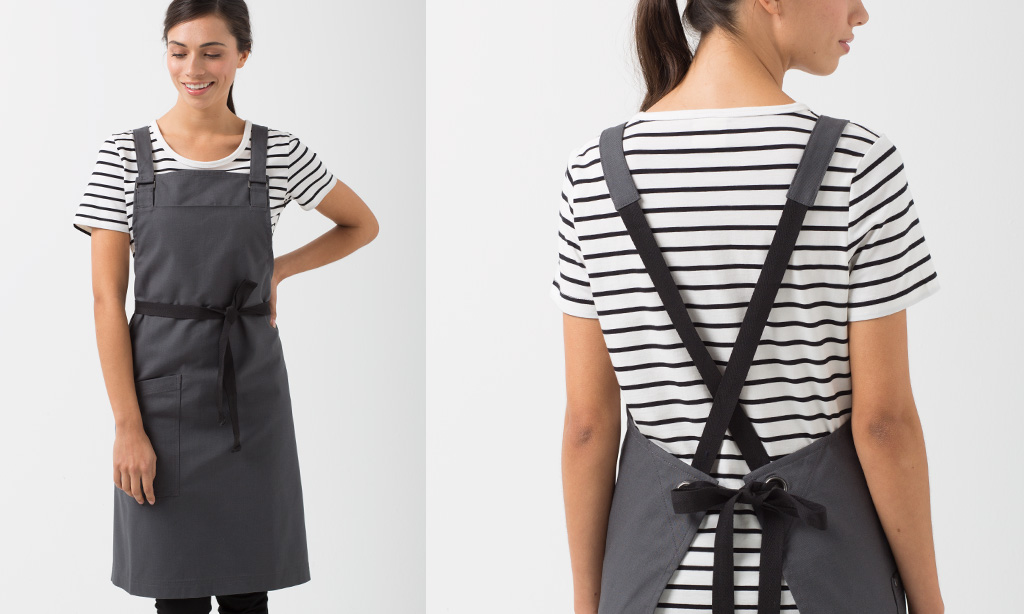 All in all, once you start wearing an apron, you'll quickly notice a transformation in your cooking. The fact that you will feel safe from splashes of hot oil and sauce will help you forget about all sorts of fears you had about cooking. Just like a uniform, wearing an apron gets you in the right mindset and ready to work. In a way, an apron is a cape worn backwards – it helps you jump into the role of a superhero. And cooking up a delicious meal that makes the entire family happy certainly is something that all great superheroes do.