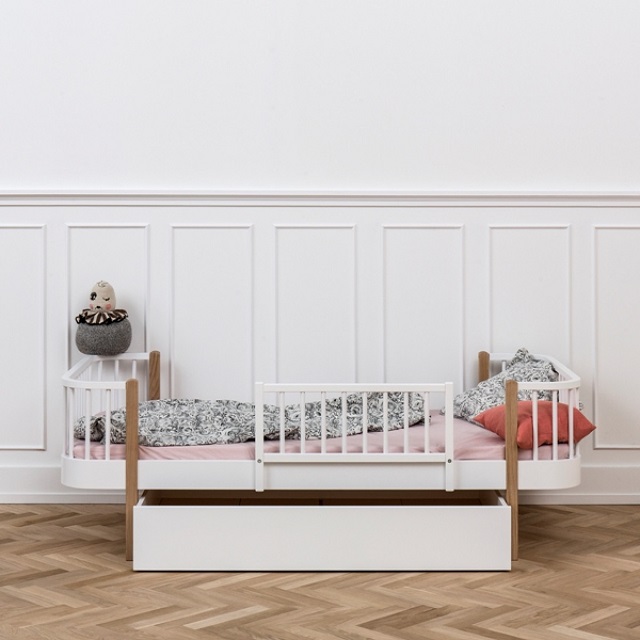 Just like looking for the right bed for your bedroom is important, choosing quality one for the children's room matters as well. The truth is that the foundation of a good and quality night's sleep mainly depends on the bed's quality. Thus, comfort, quality and durability are the three main things to look for in a kid's bed, out of which durability is the most important one as kids love jumping on the bed. When it comes to kids' bed frames, the wood and metal ones are the most sought-after types mainly because of their appearance. However, there are many other things that both wood and metal bed frames can offer.
Wooden Kids' Bed Frames
Without any doubt, wood is the oldest, most commonly used and most natural type of material for designing bed frames. Besides it ability to be easily shaped and painted, wood is a type of material that can give warmth to any space. Generally speaking, one can choose from a plethora of wooden kids toddler beds that range in wood type, design and finish. The variety of wood types amount to the possibility of each and every kids toddler beds frame to be different and to have its own unique grain.
Appearance-wise, wood bed frames are timeless and won't go out of style, ever. They are durable, stylish and can be easily transformed with a little bit of paint. If taken care of properly, wooden kids beds can last for many years and be passed down from generation to generation. Whether looking for a wooden kid's bed with simple straight or curved lines, the chances that you'll find the right one are guaranteed. Just make sure you choose one that is made from quality wood and one that has been sourced and treated the right way. The only downside of wood is its weight – the bigger the bed, the heavier it'll be, but aside from that, wood is the first choice for bed frames among most homeowners.
Metal Kids' Bed Frames
The biggest benefit of metal kids' bed frames is that they look stylish and modern. Just like wood, they can come in different finishes and styles, however, when compared to the wood ones, the metal bed frames cannot complement different bedroom styles, which is considered a downside. Depending on the type of used metal, metal bed frames are lighter in weight which makes them more portable. Although pretty appealing, metal bed frames can be quite annoying as they can become squeaky in a short period of use. And while there is a chance to replace the metal washers with rubber ones, there is no guarantee that the squeaking will disappear.