Handsaws are a type of hand tools that has been used for centuries to cut through any rigid and tough surfaces and objects. Lately, handsaws have been upgraded to perform the same task more effectively while making it easier for people to use them. These are known as power saws which have become the preferred type of saws nowadays as they save you a lot of effort and time and they are available in portable form-factors.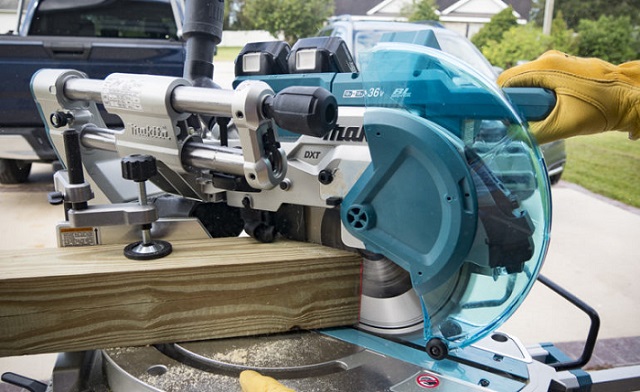 Source: protoolreviews.com
These are called cordless power saws which do not require to be plugged in when working as they make use of rechargeable Li-ion batteries. The versatility of these saws allows you to change work environments easily without having to watch out for the power cable. They do not limit your working area since you don't have to look for a power outlet wherever you go. You can be on top of a mountain and still be able to use it.
Types of Cordless Saws
Circular
Circular saws are the most commonly used saws which use a toothed blade to cut through materials such as plastic, masonry, wood, metal and more. This type of battery powered saw is also referred to as a buzz or a skill saw and it usually uses a blade that is anywhere from 18 cm to 22 cm in diameter.
Reciprocating
Instead of a blade wheel, this type of saw makes uses blade that goes back and forth rapidly. Reciprocating power saws are used to cut plastics, wood, tubing and beneath walls or wood joints since the blades can cut nails too. This tool is used for demolition work and it is often called a Sawzall®, after its original manufacturer.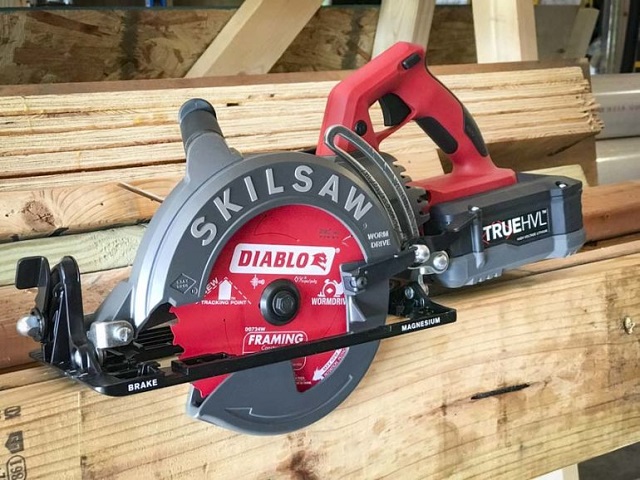 Source: protoolreviews.com
Jigsaw
A jigsaw also has a blade that goes back and forth or rather up and down, depending from what angle you are looking at. The blade used on this saw has fine teeth and can be moved at different speeds which makes it usable only for cutting curves and other non-straight lines.
Oscillating
Oscillating saws look a lot like grinders and have an attachment that turns around (oscillates) which makes it a bit more versatile than a reciprocating saw. Oscillating saws are also known as oscillating multi tools. They can not only cut but also grind, scrape and remove caulk and grout, depending on the attachment.
Rotary
A rotary saw uses a fixed blade and has a small screwdriver-like handle. This cordless saw is used in both construction and crafts and it is ideal to work with when cutting into a wall for easy access. Rotary saws are an essential tool for things such as panelling and cutting drywall.
Mitre
Although cordless, mitre saws can be a bit of a hassle to carry around. They are great for trimming and for when you want precise measurements and angle cuts. Mitre saws are able to pivot up to 45° to either side when making a 90° cut. They can be used together with work tables or to cut a mitre joint.
Band Saw
This type of cordless saws allows you to make complex cuts on materials such as PVC and wood. With a band saw you can also cut tubes and piping. They are limited to a depth of about 5 cm and allow you to cut tubes up to 7.5 cm or 10 cm in diameter.
How to Use a Power Saw Safely?
In order to safely use any battery powered saw it's important to know how to use it properly and what safety precautions you ought to take beforehand. General safety precautions require you to wear personal protective equipment such as a face shield, safety goggles and hearing protection.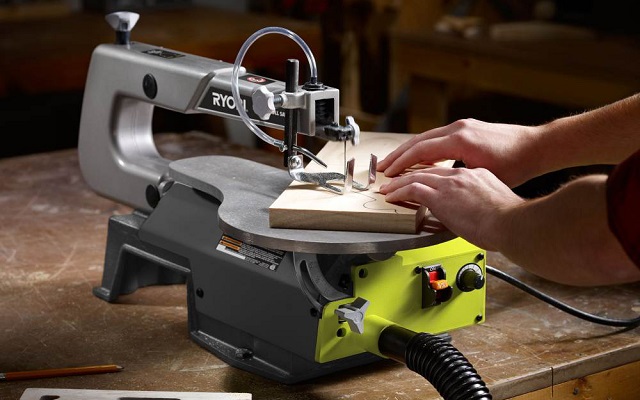 Source: homedepot.com
Avoid wearing jewellery or gloves as they can get tangled up. Ensure that all safety guards are working properly. When you turn on the saw, let it reach full speed first and then start cutting positioned over the blade. The material you're cutting should be positioned on a stable surface.
Ensure that the blade is sharp and that you are always looking at your work while cutting. Never use your hand to clean scraps from your worktable, instead use a push stick. Always start the cut with solid footing and a clear work area and before you start, make sure there aren't nails or screws that are going to obstruct your work. When you let the trigger go, don't try to stop the blade with your hand, instead let it spin until it stops. Before changing or adjusting the blade, make sure you disconnect the saw.
Why Are Cordless Saws Left Handed?
Cordless saws can be right-handed too and that depends on the position of the blade and both the main and auxiliary handle. The blade and main handle are both to the right while the auxiliary handle is to the left. This way, your dominant hand isn't crossing over the blade.
With a left-handed cordless saw everything is on the opposite side from right-handed saws with the exception of the blade. The blade is between the operator's arms instead of outside. This makes for better visibility over the cut line which is why cordless saws are usually left-handed. However, remember that with left-handed cordless saws there is a risk of accidental contact with the blade.