With the fast-paced lifestyle that we most of us lead today, finding time for some relaxation is becoming harder and harder. And I can't think of a better and faster way to take the edge off than a massage. If finding the time to go to a spa center to get your dose of relaxation is your problem – how about this solution? Buy a massage chair. This way you will have no more excuses – you can get your massage literally whenever you please, regardless of the time of the day.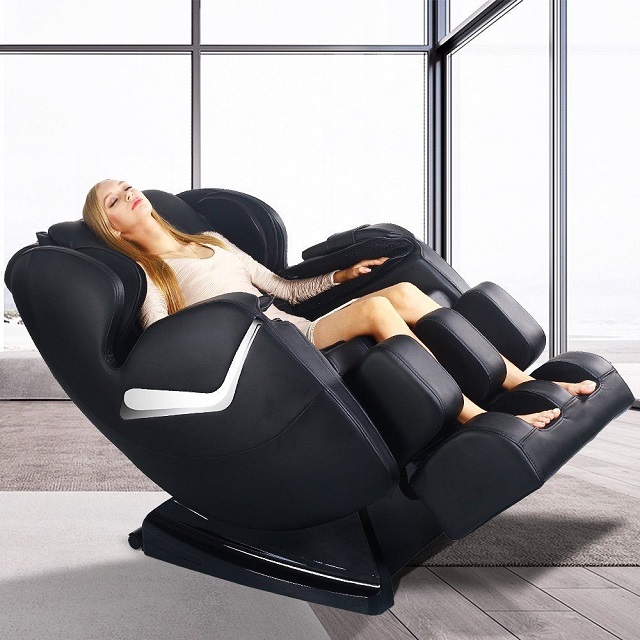 Now let's talk a bit history. Since their original appearance in the 1980's, massage chairs have been constantly developing to meet the unique needs of different individuals. Modern massage chair models have many features that offer muscle treatment focused on areas like the back, neck, legs, and can also decrease the tension in your entire body while also improving stability and flexibility. But with so many features available, how do you know which ones your body needs most? Worry not, we got the answers.
Foot Rollers
If you suffer from plantar fasciitis, having foot rollers is a must for you. It won't be difficult to find this feature as it is becoming increasingly popular in newer massage chair models. At first, you might feel the rollers a little intense, but as you get used to them, you will be grateful for their existence. Combined with an airbag or paddle foot massage – this type of chair can be quite therapeutic even for people who don't suffer from this condition.
Headband Airbag Massage
This is a great option for individuals who suffer from headaches. This feature uses airbags to squeeze the temporal muscles and the suboccipital (under the back of the skull). When the airbags compress the nodules, you will feel instant relief. However, make sure to first educate yourself on how to use this feature properly otherwise, you might end up with two hard rubber nodules digging into your skull.
Dreamwave Technology
If you have lower back problems, I can't think of anything better than Dreamwave technology. With this feature, the chair seat moves from side-to-side and up and down, helping alleviate your pain. People who have tried a massage chair with this feature instantly loved it because it tends to be quite relaxing.
Zero Gravity
The concept of zero gravity is reflected in the weightlessness that astronauts feel in space. This function places your body in a gravity neutral position that lowers your heart rate, reduces tension and boost healthy circulation. Quite cool, huh?
Massage Airbags
Massage airbags offer powerful relief from tension and stiffness by delivering pressurized air to small pouches located in the back, legs, or side of massage chairs. When the airbags are inflated they compress your muscles, helping stimulate blood flow. Massage airbags combined with rolling features can create the most advanced full body massage experience.