Gin is a distilled spirit made from grain and flavoured with botanicals. It originates from Europe and is believed to be one of the clearest spirits ever made. It's characterised by the use of juniper as a flavouring, which gives it a pine flavour. There is a variety of styles, from dry gins to gins that are less piney. Gin is the main ingredient in a classic martini and vital to the all-time popular gin and tonic, but many great cocktail recipes show off the botanical spirit.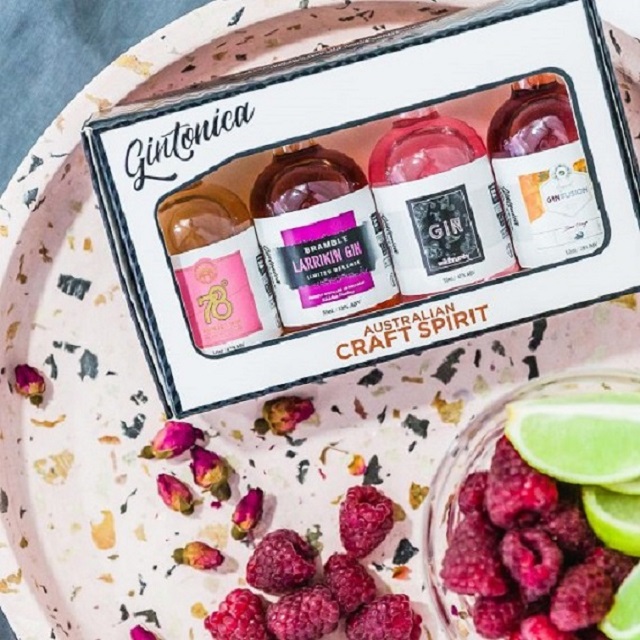 The use of botanicals during distillation is what sets gin apart from other liquors as it's not a simple infusion. The botanicals are introduced in the still while the liquor is being made to create a concentrated and well-rounded flavour.
Gin was one of the most popular drinks a couple of centuries ago and now is back in trend, experiencing a rebirth over the past few years. It seems like the world is experiencing a gin renaissance with this delightfully refreshing spirit that can be enjoyed straight or on the rocks, but also goes very well with many mixes, from old-fashioned to more experimental cocktails. Gin is a sophisticated drink and requires a person of very refined taste to recognise it. If there's a gin lover on your mind as you're reading this, here are some great gin gift ideas, from a small gin gift set to accessories that can elevate the drinking experience of any gin connoisseur.
Gin Gift Sets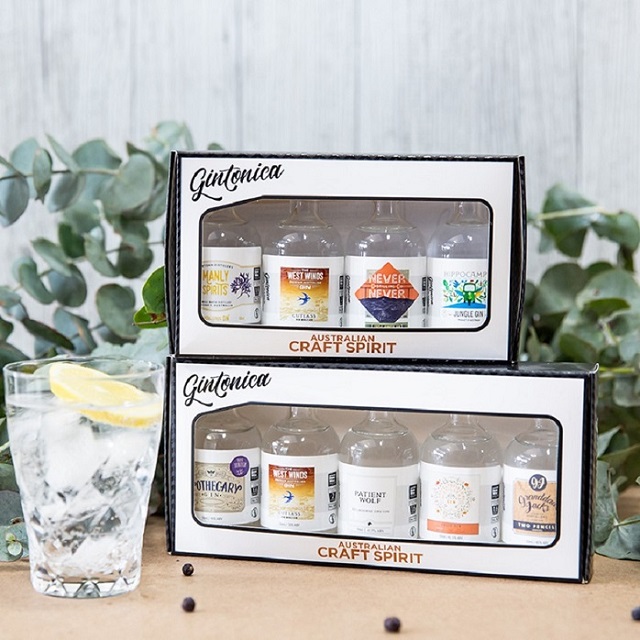 The perfect gin cocktail needs a bit of everything to hit the right notes. If you have someone in your life who highly appreciates gin and likes trying out new flavours and mixes, you can choose a small gin gift set for them. It can help them curate their perfect gin cocktail in the comfort of their home, but it will also allow them to experiment with different flavours and styles. A little taste can go a long way, and a gin tasting set is a great gift choice for a gin fanatic who enjoys experiencing various flavours.
You can choose gins made using traditional botanicals or gins with mainly Australian botanicals and let them try out flavours they've never tried before. The diverse palette will grab the attention of any gin lover, regardless of their preferences, and there are many different packs, so you can pick the most suitable one for the season or the occasion.
Also, you can give the gift of infusion with herbal botanicals that complement the undertones of their favourite gin mix. It will let them indulge in a spiced experience by simply adding them into their cocktails.
Gin Christmas Set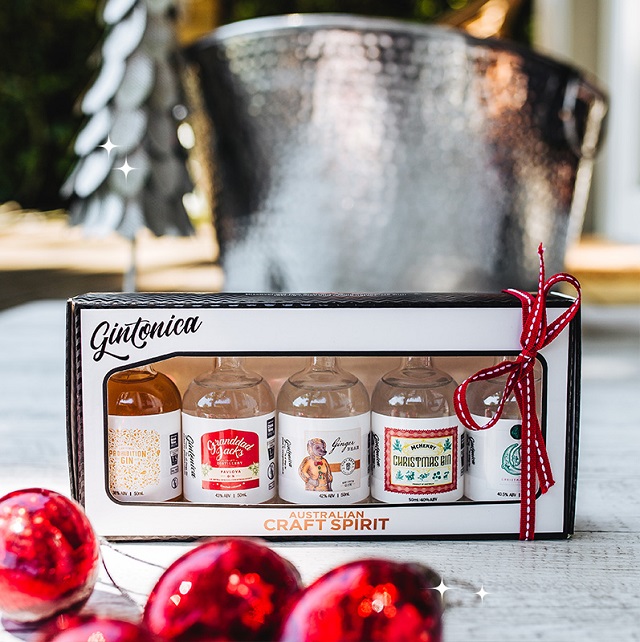 When the holiday season comes, you can't go wrong with a Christmas gin pack. Having all the essentials and a range of flavours for a perfect gin cocktail in one pack will only show the gin admirer(s) in your life how much you care about them.
Miniature Gin Bottles

These are the most adorable gift for anyone who likes gin. There is a wide selection of various brands you can choose from to give your gin friend the chance to taste some new varieties of their signature spirit. They're great to take on-the-go, allowing them to enjoy some of their favourite brands in smaller doses, and they're fun to share as well. The mini gin bottles are sized perfectly, so they can fit into a purse or a backpack and can come in handy at the right time.
Gin Glasses Set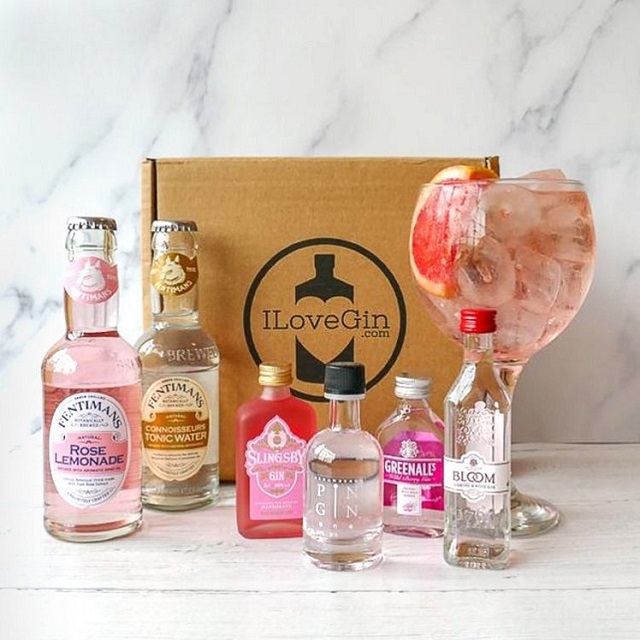 Every gin connoisseur needs the right glasses to prepare their favourite cocktail in style. You can find a variety of elegant and stylish gin glasses, old fashioned, crystal cocktail glasses, gin balloon glasses and many others. Whatever you choose, gin glasses are versatile and will fit any gin lover's collection.
Gin Books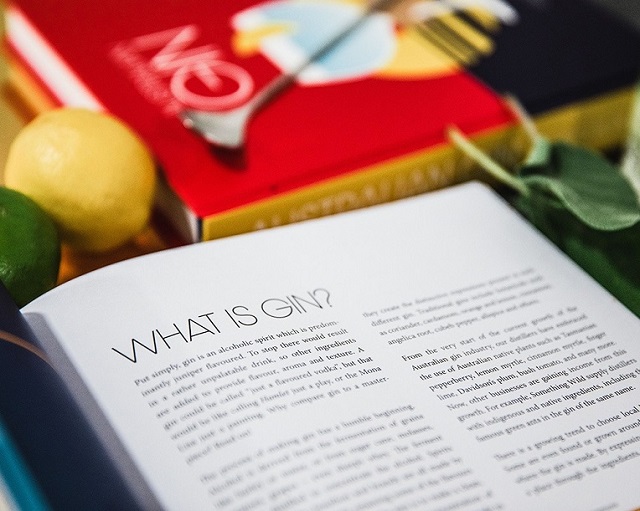 If you wish to intrigue the taste of your gin pal, give them a gin book. Not only that they can expand their knowledge about the history of their beloved drink, but also, they can learn new recipes and some bartending skills.
Gin Gifts for Her
If there is a special woman in your life, she certainly deserves a special gift. Even if you're not sure about how much she likes gin, you can't go wrong with a gin gift. Women appreciate a good drink, and there is a variety of delicious gins, crafted especially for women. No doubt she will love the surprise.
A Few More Things About Gin

When it comes to selecting the right gin, there are a few factors to consider. There are many different options due to the combinations between the method of distilling, size of the final cut, quantities of each botanical and ratio of botanicals to alcohol. Depending on what they prefer, sweet or dry gin, pure, on ice or in a mixed drink, you can choose the right one for every gin lover on your list.
You can add gin to the list of Father's Day gift ideas, inspire potential gin lovers, but also introduce the health benefits of gin to your friends and family. Believe it or not, gin is considered as one of the healthiest spirits ever made.
If you're wondering what's so special about it, next time you taste gin make sure to sip neat at room temperature. Then swirl the spirit in your mouth and let the warmth hit your tongue. Add a bit of cold water before swirling it one more time as it will allow the botanicals to come through. This way you can easily recognise the gin qualities, scents and tastes and maybe you can add one more gin lover on the list.