It seems as though the landscape of BMX bikes has hardly changed since we were children. Materials of choice and designers may have evolved but the core concept of a small multi-purposed street bike has remained unchanged. No matter if you're a veteran user or a newbie trying to get into the BMX game, there's a little bit of something for everyone on the market.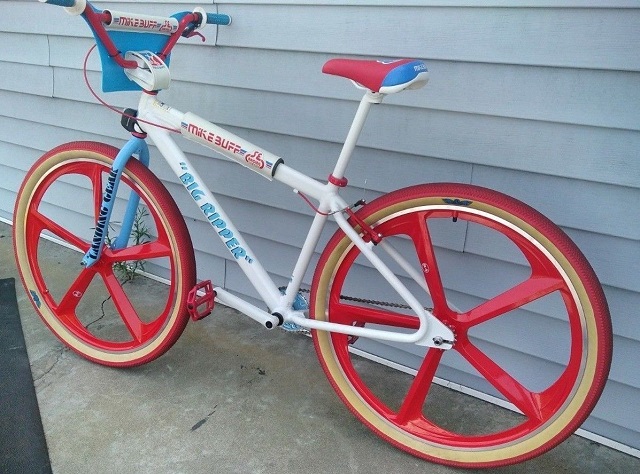 For those who already own a bike, they know that customization is a key element in BMXs. Several blogs detail the customizability of the forks, the handlebars, the seats, but here, I'm going to focus on the wheels and the modifications you can do on them.
Wheels
Before we get to the customizable parts, we need to talk about the BMX wheels and their size. The standard size for a BMX wheel is 50cm, making it way smaller than a typical mountain or road bike. Even smaller 40cm or 45cm wheels are usually found on kids bikes, and larger 55cm or 60cm wheels are seen on some 'trail' BMX bikes used for dirt jumping. When it comes to racing BMXs, they come in two categories. The 50cm-ers are the most common ones and 60cm-ers are known as 'cruisers'. Cruiser bikes are more stable and are more popular with taller or older riders. It's important to note that racing wheels are lighter than freestyle wheels.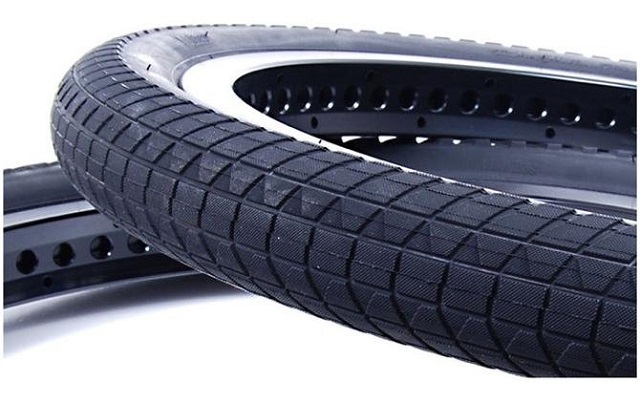 Tyres
When it comes to BMX tires, there's a lot more than meets the eye. Depending on your style of riding, different tires come into play, ranging from all-purpose to BMX race tyres.
For All BMX Bikes
Based on the wheels, BMX bikes come in four main sizes: mini, junior, expert and pro. If over the age of 12, you probably have a pro model, which are 50cm in diameter.
Hard Dirt-Track Racing
When it comes to quality BMX race tyres, know that they are thin. Their width is about 44mm for pro frames and 38cm for expert models, while junior models and pro models most often have standard tire widths. Find treads with grip, but no deep, knobby grooves. You need traction for racing, but not too much resistance in order to keep up your speed. These tyres have treads but no deep knobby grooves. They handle over 100 PSI if you're a looking for speed. High pressures help your bike travel quicker.
Flatland and Freestyle BMX
For flatland or freestyle pro-sized BMX bikes, you should buy tires about 54mm wide. Wider tires give you more balance and control. BMX tyres of 44mm are for expert freestyle frame sizes, 33mm for junior and 28mm for mini frames. For these bikes, a tire with a smoother, slicker tread without deep grooves is the best choice for concrete riding. However, you can go for deeper BMX bike tyres with a bit more grip for parkland and urban tracks. Tires between 40 and 70 PSI are recommended for freestyle riding, providing a more cushioned ride. Higher PSI if you prefer spin-style tricks.
Jump Riding
Jump riding requires thinner tires than freestyle. Anywhere between 48 and 50mm is great for a pro-style frame, and about 40mm for expert models. You will want the deepest treads and knobs for dirt jumping in order to hold the terrain closely when you land. The PSI limit should be between 40 and 70 in order to facilitate softer landings.
Hubs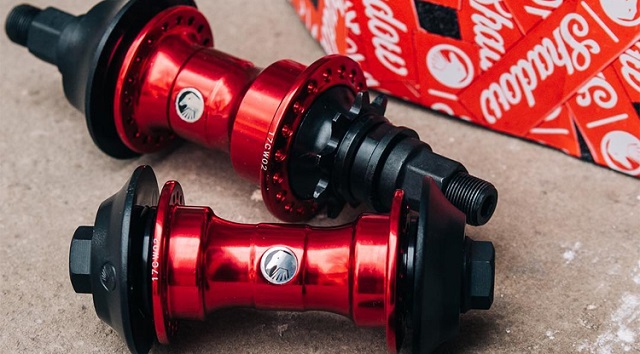 Hubs are undoubtedly the centrepiece of the wheel. They house the bearings on which the wheels spin and are usually made from different alloys. Bikes at lower price ranges will feature open-cage ball bearings, which are susceptible to more damage and are less durable than the higher quality alternative. Cartridge bearing hubs have small steel balls that are kept within a sealed unit, as to protect them from becoming contaminated by dirt and debris. This, in turn, means a way smoother and more reliable ride. The standard BMX axle size is 14mm, while flatland bikes go for 3/8″ (10mm) axles in order to cut some extra weight. The axle goes through the centre of the hub and then slides into the drop holes in the frame in order to keep the wheel in place, fastened with bolts.
Cassette Hubs
These use the same mechanism as a mountain or a road bike by implementing an independent driver that's fitted onto the hub shell. They weigh less and are generally easier to install and service, making these hubs the most popular choice for BMX bikes in both race and freestyle categories.
Freecoaster Hubs
These are typically chosen to help with specific BMX tricks and are usually only used by flatland riders. The main difference is that they have an internal clutch system that allows the rider to coast backward, hence the wheel can actually drive backward without the cranks turning. These are distinctly quiet when pedalling, but will produce a 'clicking' sound when coasting. Due to their more intricate design that requires more parts, these hubs are usually more expensive and weigh a bit more than standard cassettes.
Freewheel Hubs
Freewheel hubs were at one point the standard, but have since mostly been phased out in favour of the cassette hubs. They have the sprocket (driver) threaded directly onto the shell of the hub. The smallest gearing that's available for a freewheel hub is a 13-tooth.
Coaster Hubs
Also known as 'backpedal brakes', coaster hubs allow the rider to engage the brakes when they pedal backwards. They are rarely seen on a freestyle BMXs, except for maybe kids bikes and entry-level bikes.
Rims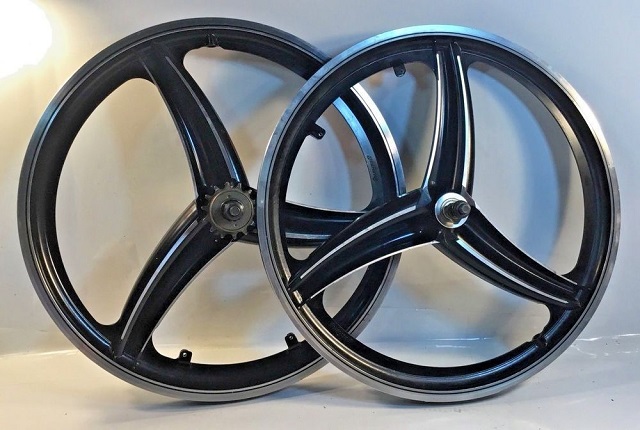 When it comes to wheels, rims are the key to their whole structural integrity. The standard rim width is 32mm for freestyle bikes, with wider 36mm rims being used for those of you who tend to push their bike's limits. Rims are usually made of aluminium, coming in a range of single, double or triple walled rims. The more layers of metal there are, the more structural support is inherent, which does come at a cost of increased weight. The standard for most riders is double-wall, providing a good balance of strength and weight.
Pegs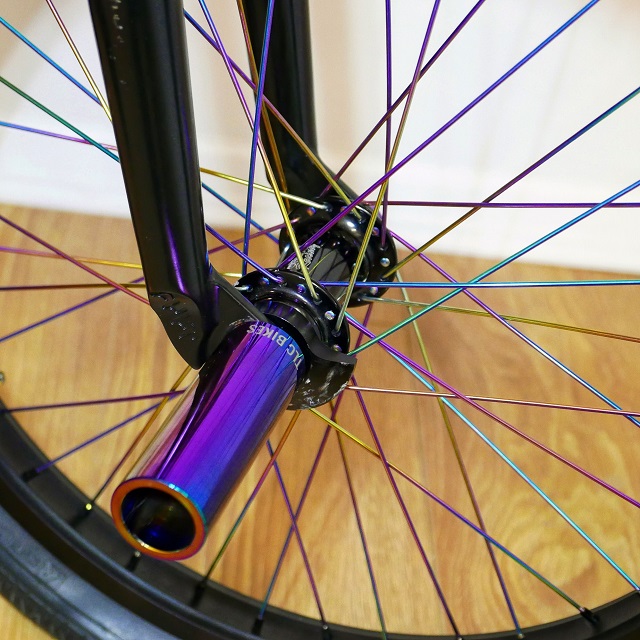 As a final addition to your wheels, let's talk about pegs. Pegs are metal tubes that are fitted to the axles of the bike, allowing riders to balance themselves on them to perform tricks and grinds. Flatland bikes will usually have pegs installed on all 4 axles, while street riders will only go for one side. It's important to note that they are strictly banned in BMX racing.