Crocheting can be considered art, and as is with any sort of art or craft – the tools you use directly affect the final product. Using quality and soft yarn can make that sweater you are crocheting even more beautiful and comfortable. It will also determine how durable the end result will be. After all, it would be such a waste of time and effort to spend that much time working on creating something, only for the piece to tear after it's been worn just a few times. So, before you choose the knitting yarn for your next project, you should learn more about the different types you can find on the market and their features.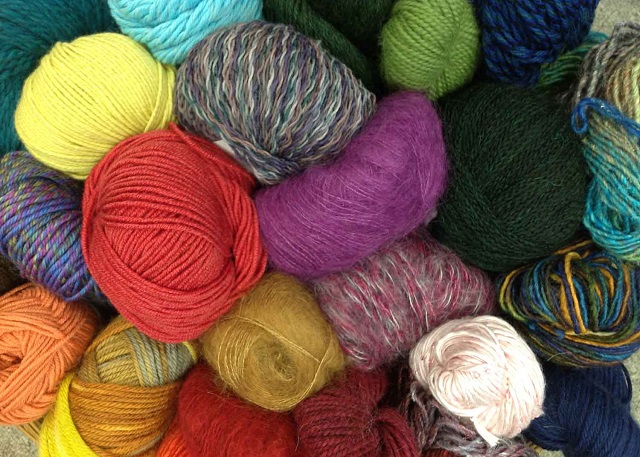 Types of Fiber
Depending on what they are made of, fibres can be divided into three categories: plant-based, animal-based and manmade.
The most common animal-based yarns are wool, alpaca, mohair, llama, yak etc. Popular plant-based options are cotton, linen and bamboo. Finally, the most commonly used man-made or synthetic yarns are acrylic, polyester, nylon and rayon. Viscose is a type of rayon, and it is up to debate whether this fibre is man-made. Rayon is made from chemically treated wood pulp so it is sometimes listed as a natural fibre.
When buying yarn, there are a few things you need to take into consideration. First, what will you be making? A blanket, a sweater, a baby hat, or a pair of socks? Then, does the person who will be using the item live in a warm or a cold climate? And lastly, what is your level of proficiency? Are you still a beginner or do you have a few projects under your belt?
Wool is perfect for making warm sweaters and blankets. The fabric is breathable and durable, so whatever you make with it, it will turn out to be a quality product. Woollen yarn is also great for beginners, as it is easy to unravel if you make a mistake and want to start over.
Cotton is great for making spring or autumn clothing. Like wool, it is also breathable and durable but some people find it harder to work with. Nevertheless, it is fairly cheap, so why not give it a go?
Linen and bamboo are your best bet for making summer clothing. The end products made from these yarns will be very lightweight, helping you stay cool under the hellish Australian sun. Not to mention how soft bamboo and linen are, making you never want to take them off!
Synthetic fibres or blends are also perfect for beginners. They are easy to work with and aren't expensive. It is also easier to care for synthetic fabrics, as they are machine-washable and retain their shape well. However, these fabrics aren't as breathable as natural fabrics are, so I'd recommend you to look for synthetic blends, rather than 100% synthetic yarns.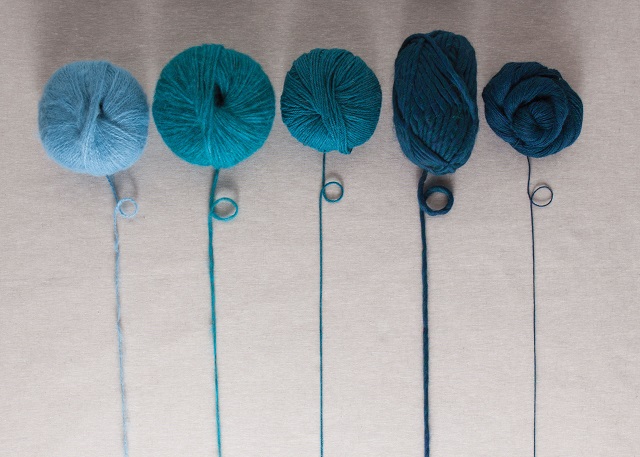 Yarn Weight
The weight of crochet yarns is usually listed in the product's information, so you should always check it before buying.
Lace is the thinnest and the most delicate thread you can find. It is used for doilies or shawls. Fingering weight yarns are slightly ticker than lace. It is also used for socks and shawls, as well as baby clothes.
Sport, double knitting (DK), worsted or aran are medium-weight yarns. These are more commonly used by beginners as it is easy to work with them. You can use them for the making of various products such as hats, gloves, scarves, sweaters and similar. Working with these knitting threads doesn't take as long as with thinner ones.
Bulky and super bulky yarns are easiest and fastest to work with. They are used for making blankets, rugs, throws etc.
These are merely guidelines, so it is up to you to figure out whether you want to work with delicate and soft yarn or a thicker version. Take into account the intended use of the product that you want to make when deciding on the weight. For example, if you are working on baby clothing and accessories, don't use heavy and bulky threads.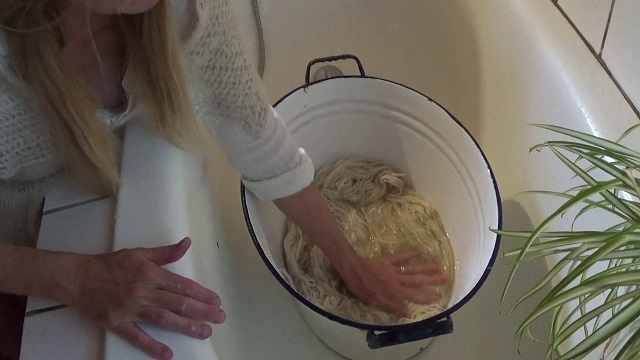 Other Things to Note
Besides choosing the right fibre and weight of knitting yarn, there are a few other things to consider. Each type has different care instructions. Some types can be machine washed while others can only be hand-washed. Also, think whether you'll use the crocheted item frequently? Will it require daily washing? If you are crocheting a sweater, will you mind handwashing it? And if what you are crocheting is a gift, make sure to relay the care instructions of the yarn. Some people also have wool allergies, so be sure to check that with the person who will be using the item. As for the colour, it is entirely up to your personal preference. Though, it is easier to see the stitching if you are working with light-coloured thread.