If you have already decided to part with a certain tree in your yard to preserve the safety of your property and family as well as the health of your yard, then there isn't much reason to keep the stump and its roots. As a matter of fact, the stump too can be dangerous and detrimental to your yard. But as is the case with most things that may compromise the safety of the surrounding environment, your best bet is hiring a tree roots removal service and leaving this problem in the hands of professionals.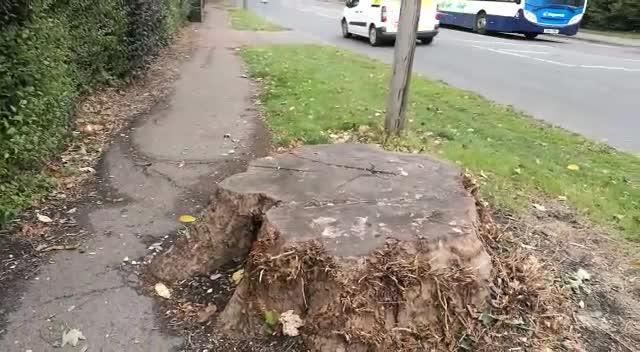 There are many reasons why you should opt for tree roots removal, and not all of them are aesthetics related. The roots underneath could grow and spread, thus causing damage to your sidewalk. These bumps and cracks in the sidewalk could be quite dangerous for pedestrians and cyclists. Also, if there are pipes nearby the tree stump, the roots can damage them. Damaged, leaking pipes will cause the roots to grow even more, causing a vicious cycle. Tree stumps also consume the nutrients needed for your plants and grass to thrive, and they breed fungus which can spread to the nearby healthy trees.
Instead of hiring a professional stump grinding service, some homeowners decide to undertake the daring task of stump grinding and removal on their own. However, DIY tree stump removal methods that involve chemicals can last for months, and it can be highly dangerous to handle toxic chemicals on your own. Also, if you decide to try removing the stump yourself, you would probably have to buy or rent tools, which combined with the time and effort you will invest, may exceed the fee you would pay for a professional tree roots removal.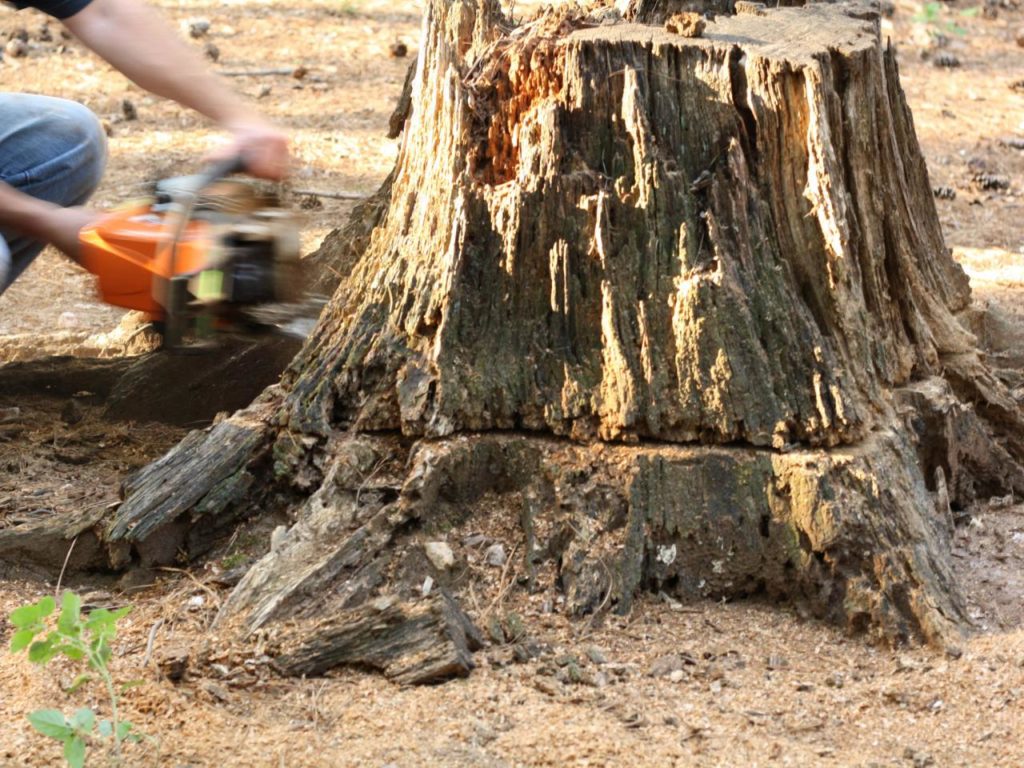 Furthermore, accidents are pretty common when working with power tools. It is also worth mentioning that during the stump grinding, a lot of sawdust is created which is dangerous to inhale. Experts fully comprehend the method that's needed to fully remove the tree stump, because if the roots are not completely removed the stump may grow back. Then, you will need to deal with this nuisance in your yard, yet again.
All in all, the fastest and most effective way to deal with tree roots removal is hiring a professional stump grinding service. These companies have experienced and trained professionals and have all the needed pieces of equipment included in the price. Instead of risking an injury or causing some damage to your property, your best bet is leaving the heavy machinery in the hands of the experts. Give them a couple of hours to do their job and you won't ever have to think about this problem.