Using products suitable for your skin type is the best thing you can do to improve your skin's condition and appearance. Unfortunately, out of all the skin types, the oily one is the most difficult to deal with as it is prone to acne and frequent breakouts because of the excess sebum.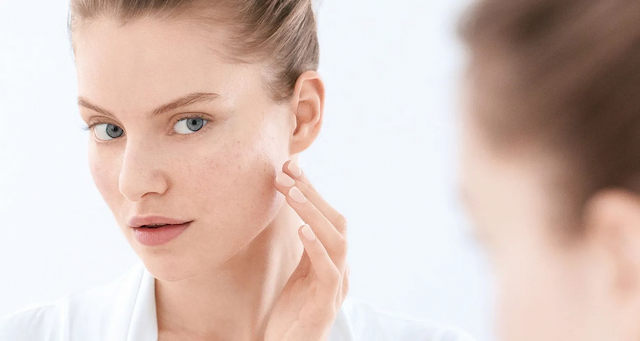 Clogged pores and acne breakouts are a common thing for people with oily skin, and while there are many miraculous face toners, serums and face creams that can improve its condition, sometimes the use of something different might be a better solution. If the traditional products on the market haven't resulted in any significant change, you might want to try the following solutions proven to be very effective.
SkinB5 Acne Control Tablets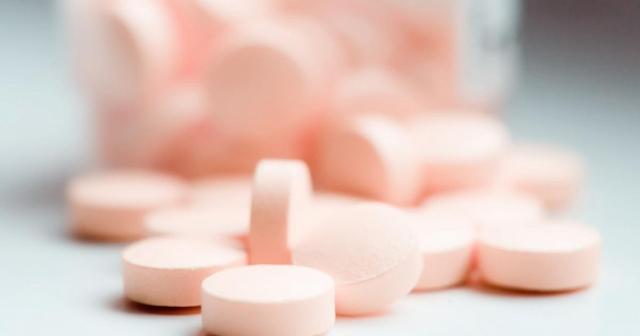 Over the years technology and medicine have evolved a lot, and nowadays, we have the chance to choose from a large selection of non-invasive and safe to use acne treatments. One of them is the SkinB5 treatment, coming from a well-known company that has been successfully treating thousands of acne sufferers since 2006. Having healthy and glowing skin is possible, especially if you lean on quality products coming from reputable and trusted brands.
Scientifically formulated to treat acne, pimples, blackheads and whiteheads, skinb5 tablets are an all-in-one solution. Thanks to their patented advanced formula that contains vitamin A, vitamin B5, zinc, folic acid and biotin, these amazing tablets will give you treatment and maintenance in no time that will leave you in awe.
The thing that makes SkinB5 tablets so special is that they are designed to cure the problem with your acne from the very core. While acne presents on the surface, the truth is that their true cause lies deeper in your skin and body, and luckily, SkinB5 can help you treat the cause from the core.
This SkinB5 acne control revolutionary treatment is designed to assist with sebum control and cell renewal while also building an immune defence, promoting internal harmony and reducing overall stress. Simply said, these tablets will provide you with a lasting solution that can promote skin repair. It can also decrease congested skin pores, promote healthy skin and nails while also providing you with antioxidant nutrients.
Each of these tablets contains the following skin-friendly ingredients:
Biotin – 500mcg;
Pantothenic Acid (Vit. B5 from calcium pantothenate 546mg) – 500mg;
Nicotinamide (Vit. B3) – 187.5mg;
Folic Acid – 125mcg;
Vitamin A (retinyl acetate 201mcg) – 175mcg RE;
Zinc (as zinc citrate dihydrate 23.4mg) – 7.5mg;
Copper (as copper gluconate 2.7mg) – 375mcg;
Silicon (as colloidal anhydrous silica 26.7mg) – 12.5mg;
Vitex agnus-castus fruit (Chasteberry) extract equiv. to dry – 125mg;
Urtica dioica leaf (Nettle) extract equiv. to dry – 1.5g.

Additionally, these tablets are sugar-free, gluten-free, nut-free, dairy-free and vegan friendly, and no animal testing has been done in order to prove their effectiveness. The daily dosage is 1 – 2 tablets twice a day after a meal, while the maintenance dosage is 1 – 2 tablets a day for lasting results. One thing is certain, results may vary from person to person, so you should allow 6 – 12 weeks to see significant improvements on your skin.
Tea Tree Essential Oil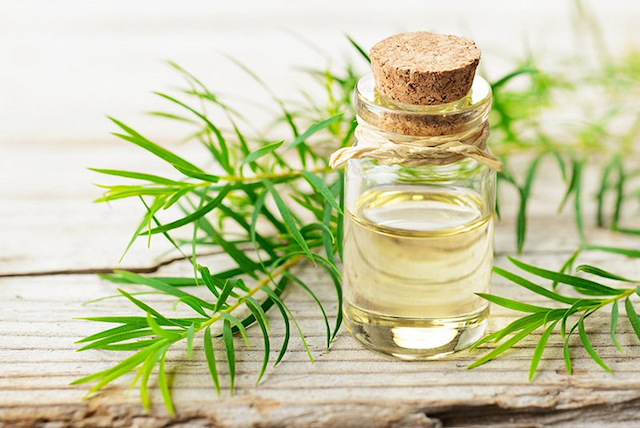 A great natural way to treat acne is with the use of the old but gold essential tea tree oil. In fact, one of the main reasons people buy the multi-purpose essential tea tree oil is for treating acne, and all because of its anti-inflammatory and antimicrobial properties. Practice shows that this essential oil is ideal for calming inflammation, redness and swelling the natural way, which explains the fact why parents use it as the first choice in treating teenage acne. While treating acne is its main job, tea tree essential oil can also prevent and reduce acne scars, leaving the skin smooth, soft and clear.
The most important thing you need to know about this essential oil or any other pure essential oil, in fact, is that it shouldn't be used on its own. In other words, essential oils must be diluted with a carrier oil like coconut, almond or jojoba. And when it comes to treating acne with tea tree oil, it is believed that mixing it with witch hazel is the best combo. All you have to do is to dilute 3 drops of tea tree pure essential oil into 60ml of witch hazel and use it as a toner throughout the day.
While tea tree can improve the condition of your acne, it can also help in soothing dry skin by reducing irritation and itchiness. All you have to do is to mix several drops of tea tree oil into a small amount of carrier oil or moisturiser and apply the mixture to the affected areas at least once a day.
Thanks to its antibacterial properties, tea tree essential oil can also act as an effective wound healer. All you need to do is to add a drop of tea tree oil with a wound ointment cream and apply as directed throughout the day.
Besides treating acne, it is said that tea tree oil can boost your wellness which means that its benefits go way beyond treating acne.
A Piece of Advice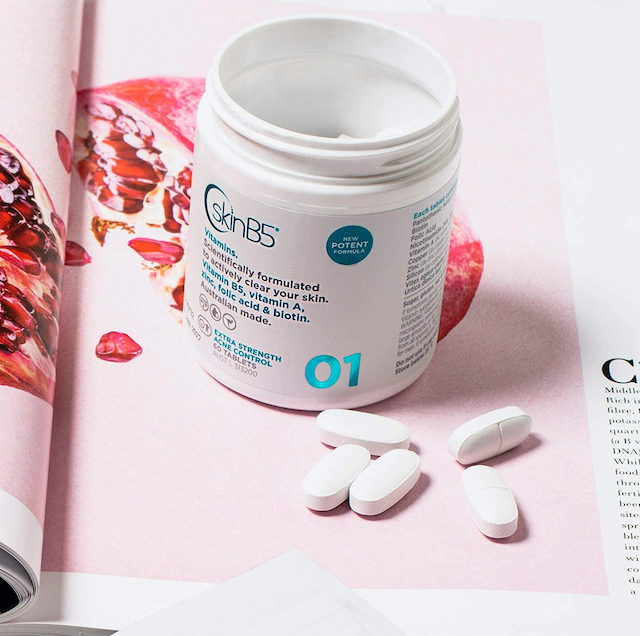 Giving the fact that zinc can help reduce acne, if wondering does zinc tablets help with acne, they really do. However, these tablets on their own are mainly appropriate for those who have a severe acne condition. Plus, using them on their own, won't give you the needed results as you will lack the use of some other important vitamins and minerals for skin health like the ones contained in SkinB5 tablets.