The HiLux has been at the pinnacle of UTEs in Australia for over a decade now, and for all the right reasons. It offers one of the most satisfying driving experiences both on and off the road, and it's tough and reliable enough that people of all walks of life choose it as their go-to family and work vehicle. However, like most other vehicles, it does have its flaws, particularly in the exhaust system department. This isn't to say that the stock exhaust for HiLux is poorly designed or anything, but the matter of fact is, it can be much better. Most stock exhaust systems are made using affordable steel and cheap bending techniques in order to make the overall price of the vehicle more affordable. The majority of car owners don't care what's underneath the vehicle, but those that do care look for aftermarket exhausts as their solution.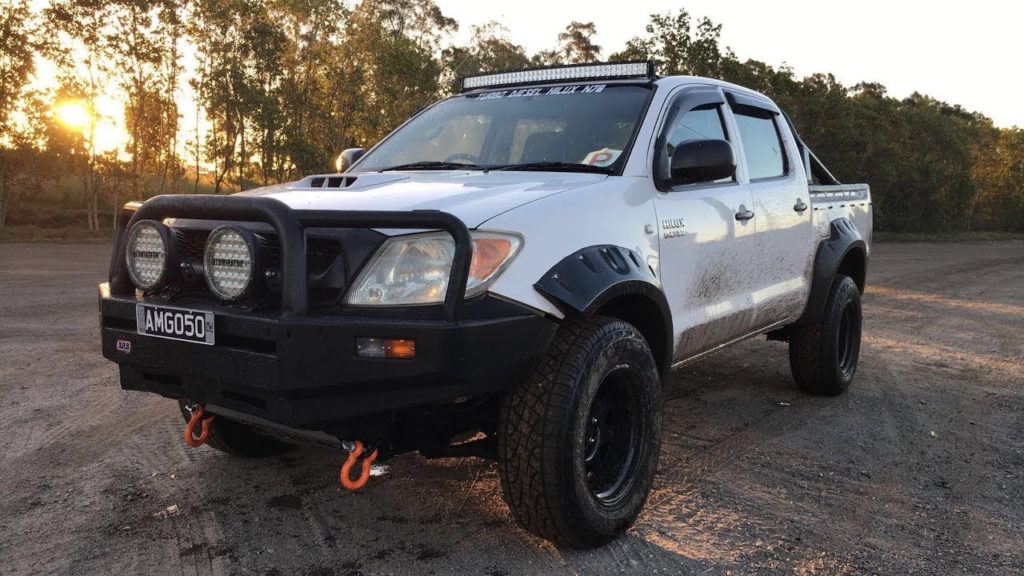 But why aftermarket exhausts? Well, an aftermarket exhaust for HiLux will be made of superior quality materials and feature bends that don't restrict gas flow as much as stock exhausts do. Generally, aftermarket exhaust systems are crafted using stainless or aluminised steel, both of which are far superior in durability and performance than mild steel. Aluminised steel is also lightweight, which can improve vehicle performance and mileage simply by removing a decent amount of weight from the vehicle. Stainless steel, on the other hand, while heavier, is the most durable material exhaust systems can be made of, and it features corrosion-resistant properties. As a result, stainless steel exhaust systems perform great in all types of climates and they can potentially outlast your HiLux.
Furthermore, stock Hilux exhaust systems are restrictive due to the fact that they're crafted using a cheap bending technique in crush bending. Crush bending is a technique where backing shoes and a radius die are utilised without a supporting mandrel. This results in a bend that although functional, has profile and diameter changes that impact the flow of gases negatively. Mandrel bending, on the other hand, besides employing a radius die and backing shoes, utilises a mandrel inside the pipe, which is generally lubricated with lithium grease, and results in a bend that's virtually free of diameter and profile changes, as well as a smooth gliding action inside the pipe. This process is more complicated and thus, more expensive, which is why vehicle manufacturers stray away from it.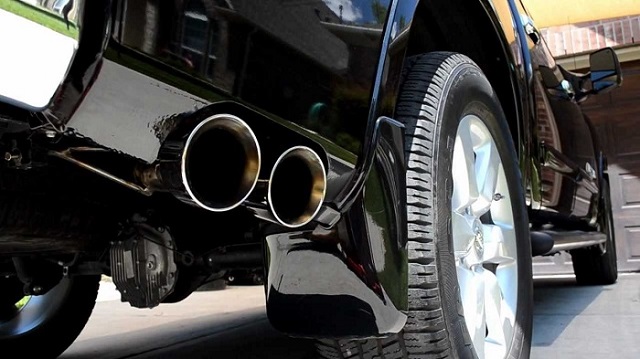 When shopping for an aftermarket exhaust for HiLux, you'll come across 3 types. Depending on how much of the stock exhaust system they replace, they can be: axle-back, cat-back and header-back exhausts. Axle-back systems replace the muffler, tip and the pipes that connect them, so they don't really offer any performance and mileage benefits. These systems improve how your vehicle sounds and looks. Cat-back exhaust systems replace the catalytic converter, muffler, exhaust tup and the pipes connecting these parts. Cat-back exhaust systems offer great value-for-money performance benefits and they allow your engine to breathe better. Lastly, header-back exhaust systems replace the entire stock exhaust system, and thus, offer most performance and mileage benefits. However, these exhausts are the most expensive ones and require professional installation.
In order to ensure the exhaust for HiLux fits your vehicle, you need to make sure you're buying a compatible exhaust system made for the specific year, model and make of HiLux you own. While there may be some attractive universal models available on the market that may pique your interested, you have to keep in mind that installing such an exhaust system will take a decent amount of modification to your HiLux, which many owners don't like, simply because it might void their warranty. A model-specific exhaust for HiLux, on the other hand, will fit your vehicle with minimum or no modification, especially if you're installing an axel-back or cat-back system.
Additionally, you need to make sure the pipe diameter matches your engine size and horsepower level. Generally, performance-oriented V8 engines require a pipe diameter of about 2.5 to 3.5 inches. However, keep in mind that for any given application, the pipe diameter should be a bit larger for single exhaust systems than dual exhaust systems. But you also have to keep in mind that bigger isn't necessarily better. If the pipe diameter is too large, you'll end up losing exhaust flow velocity which will hurt performance instead of boosting it. Ground clearance is also something you shouldn't neglect, because if you place the pipes too low to the frame, floor or subframe, they'll end up banging or making irritating resonance noises.
Having this in mind, replacing your stock exhaust with an aftermarket exhaust for HiLux can make a lot of sense for many people. Off-roaders, tradespeople and gearheads who want performance and mileage improvement at an affordable price find the solution to their problems in aftermarket systems.