The customer experience is an important factor the success of a store largely depends on. If you're selling goods of any kind, you should do your best to ensure a positive customer experience and gain people's trust. There are several ways to do so. Friendly staff always eager to help and a good store atmosphere are some of the ways, and then there are the shopping bags. Good shopping bags make customers feel secure carrying their purchase. And good shopping bags are almost always made out of paper.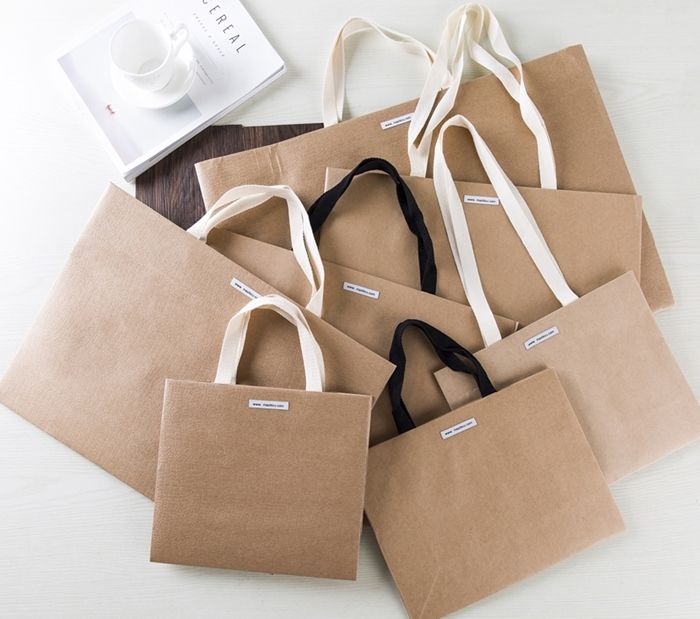 They are biodegradable and recyclable, stating that you as a business care about the environment and are not swayed by cheap plastic bags. If you're a large business you're probably purchasing paper bags wholesale every other week. And if you're a smart business, you'll probably know how to use them to your advantage. Besides having a utilitarian purpose, allowing the customer to carry their purchase safely and conveniently all the way to their home, paper bags are also a great opportunity for promoting your business.
Custom printed paper bags with your company's logo, name and address can increase your brand recognition. Just think about it, whenever a customer leaves with one of your bags, you get a walking, talking billboard for free. What's more, if the bag is sturdy enough, a customer might reuse it multiple times thus increasing your exposure. When a person is out in town with one of your bags, conversations are bound to arise. And if the person liked the product and enjoyed shopping at your place, you might even get a positive recommendation.
This makes your shopping bags the unofficial face of your business. As such, you surely do not want people to associate your brand with poor quality and badly made bags. For that reason you should always choose high-quality bags, like Kraft paper bags for instance. What sets this model of paper bags apart is their incredible strength and water resistance which is rarely found in paper bags. This makes Kraft paper bags a great solution for carrying fresh flowers or groceries where water may escape and damage the bag.
And don't worry, buying quality paper bags for your business does not have to cost you a fortune. Although it may sound counter-intuitive, when you're shopping paper bags wholesale, placing a large order can ultimately save you money. Just think about it, you get to save money on additional costs – the costs involving shipping and other necessary steps before the order arrives at your doorstep. Moreover, many paper bags wholesale distributors would be happy to offer you discounts on large orders. This is a smart strategy for spending as little money as possible on your shopping bags.