If you're sick and tired of seeing a garden or industrial hose lying around and making the area a safety hazard, then you should probably invest in a retractable hose reel, as it's an affordable and practical solution to the problem. These accessories are of immense help when you want your garden, driveway or working area to be clutter-free.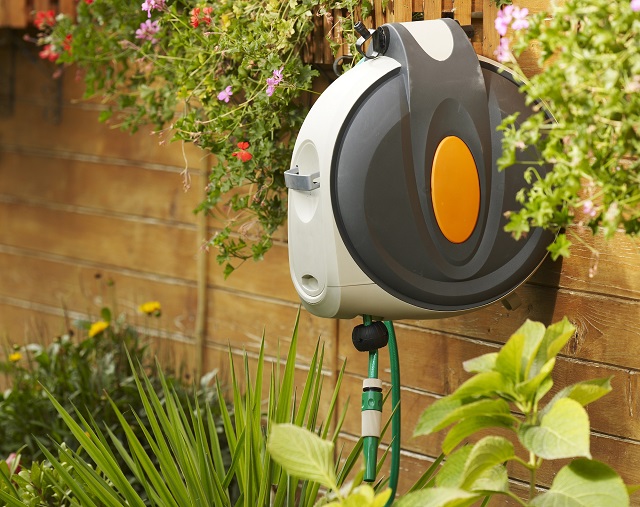 You can easily find many different types of retractable hose reels online, most of which feature a plastic housing, with the exception of the heavy-duty models. Retractable hose reels feature an automatic retracting mechanism, and an internal spring that helps return the hose evenly inside its housing and prevents it from clumping and kinking.
The reel also provides protection of the house from the elements, which prolongs its lifespan and reduces the change of tangling, cracking, leaking and kinking and UV radiation. Garden hose reels are usually packaged to include installation brackets, a hose, and a multi-function spray gun. So when considering which one of all the different types of hose reels is right for you, it's important you ask yourself how easy it is to use.
This includes the ease of drawing the hose from its housing, locking the hose at the desired length, and returning it back inside the housing. A lot of models will lock the hose by pulling it out and releasing the tension when you reach the necessary length. They can then be returned by gently pulling and releasing the hose and allowing it to retract. Alternatively, it can be guided back using the arm over arm technique.
Another feature to consider is a swivel to allow the reel to swing at different angles, a stopper to prevent the spray gun from disappearing inside the housing and a carry handle. Some reels can easily be removed from where they're mounted and stored away or moved between workplaces. Moreover, when not in use, you can release the water pressure from the hose, which will avoid the constant pressure on the system, thus increasing the longevity of the unit.
That being said, a retractable hose reel can be the perfect solution to a tidy workplace or garden. There won't be anything left to trip over and compromise your safety, and there will be no more kinking, twisting and tangling of the hose. It's a worthwhile investment that will pay itself off in the long run, and it will make activities that involve the hose much more enjoyable.