Having your Hyndai's side mirror damaged is not just aesthetically unpleasing, but it can also be quite dangerous for you and all road participants. Whether you know how the side mirror got damaged or not, you might be facing an extensive, costly repair. You first need to figure out which replacement Hyundai car parts you'll need to get and where you need to go in order to get the repair done. Perhaps it's just the glass that's cracked, or maybe the entire assembly is hanging loosely by a thread. Regardless, in order to get an idea of what you need to order as your replacement, you should know the different components that make up a side mirror.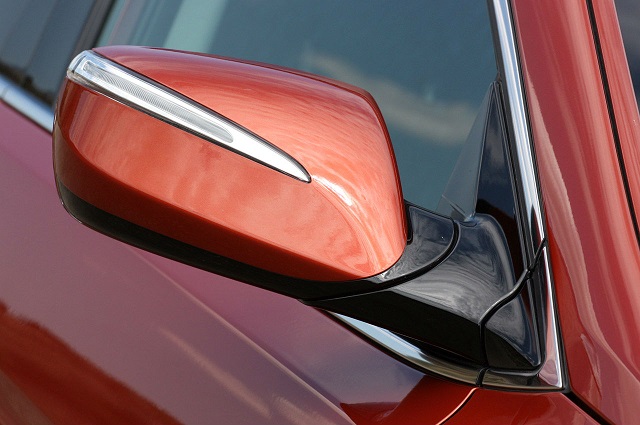 If the damage to your Hyundai's side mirrors is minor, like cracked glass, then you can replace the glass piece separately. This can save you a lot of money when compared to the purchase of an entire assembly. If you're wondering – where to buy Hyundai spare parts – you can shop online or at your local Hyundai dealership. Most people shop online nowadays, as they can easily filter through the different side mirror assemblies available, making it easier to find ones that are suitable for their make, model and year of Hyundai. However, there are things to consider even if you're only replacing the glass.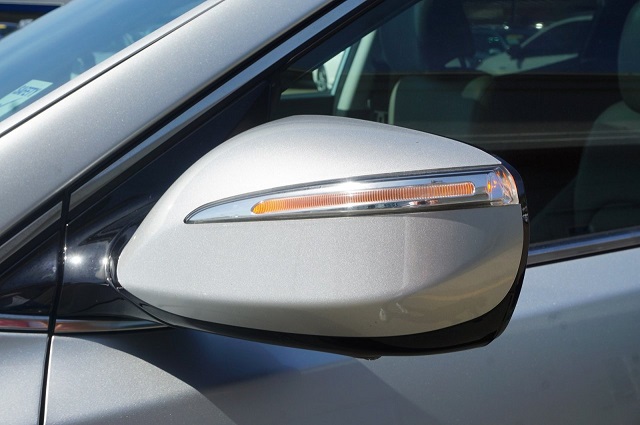 Nowadays, side mirror glass can come with a range of features, such as heaters and auto-dimming. Many vehicles that are optioned for colder climates are equipped with cold-weather packages that include mirrors with heating elements. One way to tell whether a mirror is heated or not is to look for the pin-striped heating grid on the back of the glass. As aforementioned, some websites allow you to filter for this feature if you deem it necessary. Auto-dimming technology works by sandwiching a layer of electrochromic gel between 2 pieces of glass that are treated with an electrically conductive coating. Sensors provide input to compare the brightness from behind with ambient outside light, then an appropriate voltage is applied to the layer of electrochromic gel to darken the mirror.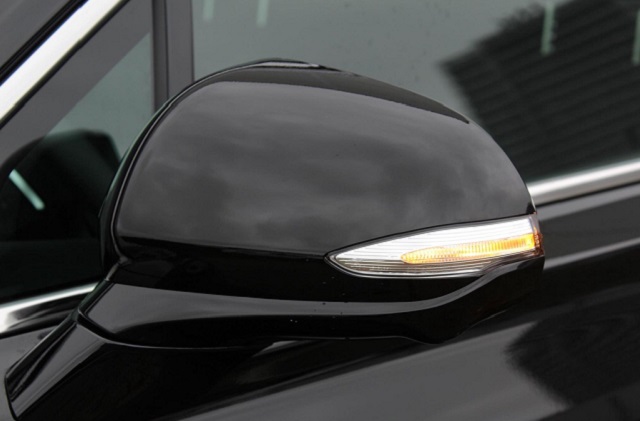 If the damage to your side mirror is more severe, then there are a couple of other factors you'll have to consider before ordering a full replacement mirror assembly from a Hyundai car parts store. For instance, you'll have to consider whether the glass piece is electrically or manually operated. Electric mirrors have a driver-operated switch that's usually mounted near the driver's door panel. Some older Hyundai models have one electric and one manual mirror, so if that's the case with your particular model, make sure you know which is which. Manual mirrors that can be adjusted by moving the glass piece with your hand can be only seen on classic cars nowadays, and most non-electric mirrors are connected to a cable that enables you to adjust it remotely with the toggling switch located inside the vehicle.
Electric-operated mirrors can have a memory feature that automatically adjusts the mirror into a pre-set position with the simple push of a button. If the mirrors you picked have this feature, look for the LIN bus control module that's mounted inside the assembly next to the motor. This module refers to the serial communications technology that's developed for the vehicle, and its purpose is to issue commands to the mirror's motor in order to align it to the pre-set position. Furthermore, your side mirrors can have built-in lights. Many modern housings feature a built-in turn signal lens, and their high visibility location increases your safety. These lights can double down as puddle lights if they're located on the bottom of the housing. Alternatively, the turn signal indicators can come as LED lights behind the mirror glass itself.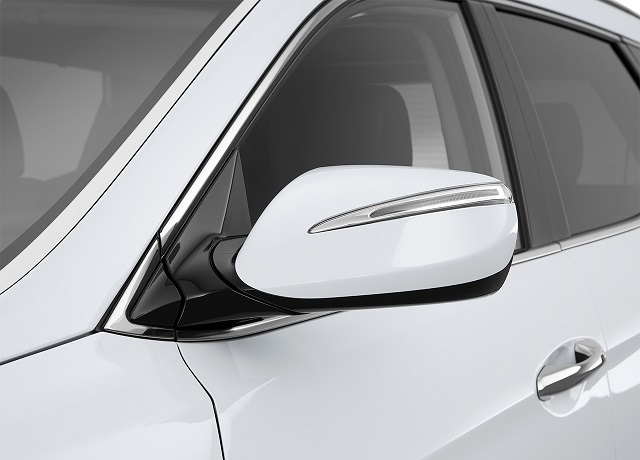 As the size of both electric and manual operated mirror assemblies has grown, manufacturers have started mounting them on hinges so that you can avoid damage while maneuvering in tighter spots. If your Hyundai is less than 10 years old, it probably has a foldable mirror. However, some low-priced and base models may not have foldable mirrors in an attempt to cut down costs. Most folding mirrors are designed to shift into position manually, but there are luxury vehicles that offer electric retracting mirrors. Knowing how and whether your Hyundai's mirrors fold is crucial when ordering a full replacement assembly.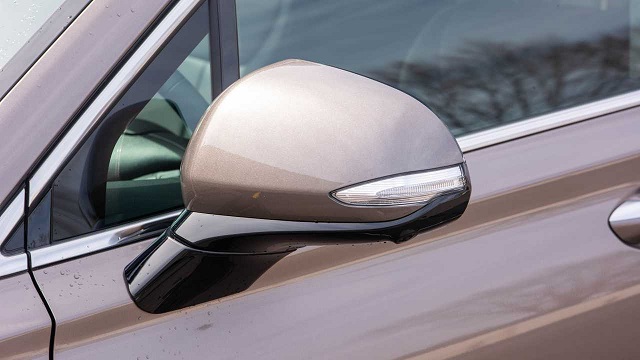 And lastly, you'll have to consider whether you do a lot of towing. If you do, you'll benefit from the assemblies that are specifically designed to extend further outward from your Hyundai. Towing mirrors actually feature two mirrors, the first one providing a clear vision of the next lane, and the second one providing vision around the trailer you're towing with the help of a curved lens. Due to their greater overall width, towing mirrors usually fold inward by hand. Towing mirrors may be pricier than traditional mirrors, but they significantly improve your safety when towing.
Luckily, Hyundai is one of the most popular vehicles in Australia, so if you're wondering "are Hyundai parts expensive", the answer is – not really. You'll find a lot of OEM and aftermarket Hyundai parts at affordable prices easily, including a wide range of side mirrors. This gives you the choice to pick from a few different types of side mirrors for your Hyundai, ensuring you get something that fits your model, make and specific needs.