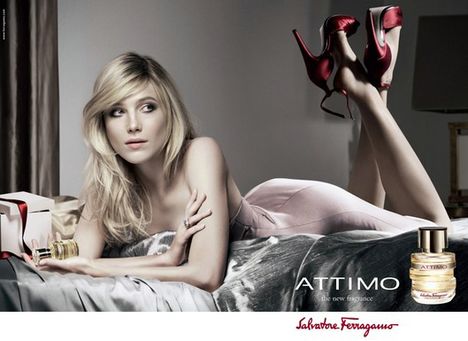 Born in 1898 in Bonito, near Avellino, Salvatore Ferragamo is one of the most popular fashion designers in Italy and the world. He began his designer career when he was only nine by designing various clothing pieces for his sisters. He studied shoe-making in Naples for a year when he decided to try his luck and opened a small store in his parents' house. In 1914, he emigrated to Boston, USA where he worked in a cowboy boot industry before opening a store for repairing shoes. Due to his exceptional fashion skills, Salvatore soon began working with celebrities such as Maharani of Cooch Behar, Eva Peron, Marilyn Monroe and others that recognized his talent.
After thirteen years in America, Ferragamo returned to Italy and started his own workshop in Florence. Even though he filed for bankruptcy in 1933, he still continued to produce up to 350 pairs of shoes thanks to the 700 expert artisans employed in his workshop. Salvatore inspired many footwear designers with his outstanding pieces that screamed elegance and luxury. He died at the age of 62, but his name became a synonym for high-end fashion. Soon the company expanded and today offers not only shoes, but bags, eye wear, accessories, perfumes, etc.
As mentioned before, Salvatore fashion house is famous for its shoe line known for its uniqueness and elegance. The Raffia Ballet Flat is a chic and trendy collection with rich designs that conjure the vision of glamorous summer spent on the Riviera. 'Varina' Leather Flat is another collection of modern ballerina shoes made in Italy available in every Salvatore salon. New Ferragamo shoe line, Brianna, for spring/summer 2014 is said to be one of the most elegant collections this house has ever created. Salvatore's Rocco Loafer and Remigio Oxford are popular shoe lines for men. Characterized with elegance and style, these shoes are perfect for every modern and sophisticated man.
The Salvatore Ferragamo perfume collection is another popular division of this fashion house. The brand launched the latest fragrance for women Attimo in September 2011. This floral perfume became instantly popular for its fruity aromas of nashi pear and delicate lotus flower. Attimo is ideal for women that adore gardenia, peony, frangipani, musk, cedar and patchouli. If you want people to notice your elegance and sensuality, this Salvatore Ferragamo perfume is your perfect weapon. Another distinguished Salvatore Ferragamo perfume is Signorina, ideal for younger generations that adore fashion and creativity. This fresh fragrance includes notes of fresh pink pepper, rose, pink peony, jasmine and delicate sweetness of pannacotta, woody patchouli and soft musk.
Attimo Pour Homme is one of the most popular Salvatore Ferragamo perfume for men, that expresses pure masculinity. This woody oriental fragrance is a perfect combination of notes of marjoram, cardamom, mandarin and saffron. F by Ferragamo Black is another Salvatore Ferragamo perfume that will make every men irresistible. This fruity floral fragrance features crisp apple notes, amber, leather and notes of lavender that give men confidence and boost their elegance.
The Salvatore Ferragamo brand is well known in the fashion world for their classic and elegant collections of necklaces, earnings and rings such as Galuchat. This sophisticated collection features gold, diamonds and rutilated quartz. Vara by Salvatore is another feminine collection of rings enriched with colored gemstones. What makes this collection special is the fact that every stone has a special vara cut made to remind of the famous Vara bow. Gancino is a new men collection of cufflinks that became famous for its glamorous and unique design. From this line you can choose rings, bracelets, cufflinks and other jewels that are crafted in yellow and pink gold or semi-precious diamond.