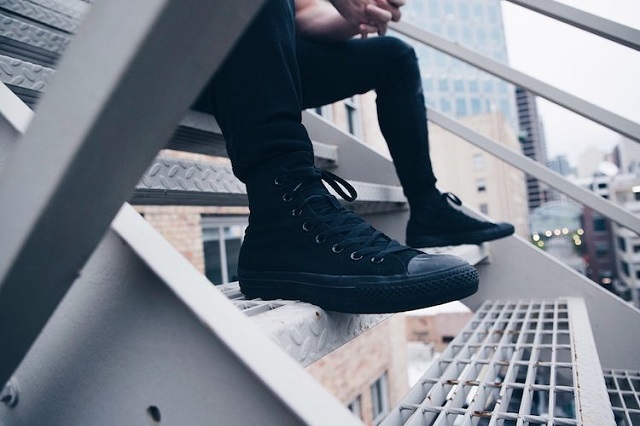 Source: hotdrops.com
Besides the classic and elegant men's suit look, the one style that won't go out of fashion is men's streetwear. But unlike the formal suit look that comes with plenty of rigid rules to follow, building a men streetwear wardrobe and getting into the world of this athletically influenced casual style isn't difficult at all. Especially when you have so many quality streetwear brands to choose from.
And out of all the types of brands, the one that has been on the streetwear throne for the longest is Converse. In addition to its recognisable sneakers, this brand is here to provide you with a selection of stylish and comfortable Converse clothes and accessories as well.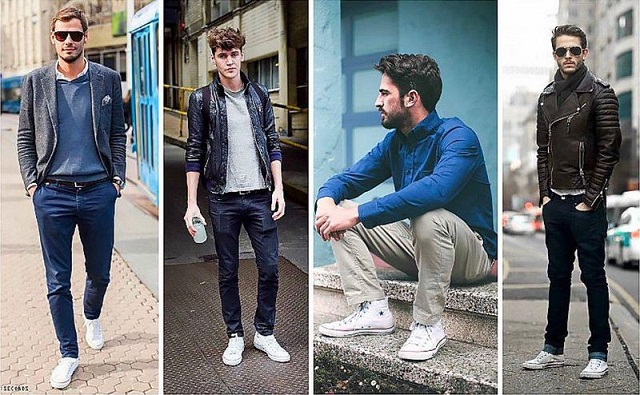 Source: thetrendspotter.net
History
The story of this popular brand starts back in 1908 when its owner Marquis Mills Converse founded the Converse Rubber Shoe Company. In that time, the company was devoted to producing rubber galoshes and other waterproof wear and 18 years later, Converse created the amazing 'non-skid' shoes. Thanks to the new technology that was paired with the professional sports teams around the country, they have managed to create a completely new type of shoes. They were made of a rubber sole and canvas as the upper shoe material, and were designed mainly for basketball players. This was the time when Marquis decided to change the primary company focus, to athletic footwear.
In 1920, this signature shoe was renamed All-Star in order to convince athletes that these shoes were the real thing. This same year, Converse started collaborating with the amazing basketball player of the Akron Firestones, Chuck Taylor. He started working as a salesman and ambassador for this brand and from the very start, he knew that Converse All-Star was going to be a huge success. He spread the good word about the shoe so well that in 1936, the American basketball team wore Converse to the Olympic roster.
In 1960, Converse introduced the One Star shoe that had more support and cushioning, precisely for basketball players. With the appearance of the amazing Nike shoes, Converse became more of a countercultural touchstone. In other words, basketball players started straining from it as they were relying on brands like Nike and Converse shoes were preferred more by musicians and actors.
It was in 2001 when Converse declared bankruptcy and the company was bailed to its biggest competitor Nike. Nike shifted the shoe production from the U.S. to Asia in order to reduce the costs, but with it, the shoe quality was reduced as well. However, people continued buying the shoe mainly because of the look.
Over the years, the brand has evolved a lot as well as its range of shoes and Converse clothes and accessories.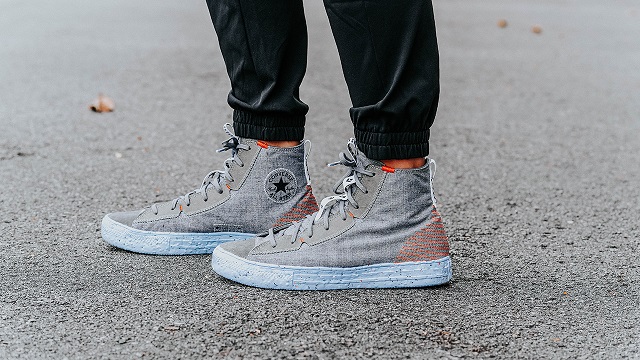 Source: gadgetmatch.com
Chuck Taylor All Star
Everyone loves wearing these one-of-a-kind shoes, even huge celebrities, which is proof of the shoes' comfiness, quality and appearance. As we already said, the main 'culprit' for the success of these shoes was Chuck Taylor, so it's not strange that they are also referred to as Converse Chuck Taylors.
Durable, stylish and appealing, the All-Stars are the most versatile unisex type of shoes of all times. They can be paired literally with any type of fashion piece, even with suits. In other words, you can wear them when going out, going to the market, at work, when getting married, when going on dates, etc. This makes them the all-in-one shoes, ideal for those of you who don't want to carry a lot of things when travelling.
Being made of quality canvas/leather uppers and rubber soles, the All-Stars are one of the strongest shoes on earth. By taking good care of them (cleaning wise) they can last for years. All it takes is to clean them with lukewarm water and mild soap and that's it. Although a lot of people tend to put them in the washer and dryer, the official care and cleaning advice coming from the Converse website itself says that this is not recommended at all.
Chuck 70
Unlike the All-Star model, the Chuck 70 is a bit chunkier. These models have a thicker and more structured canvas, a smaller toecap, thicker laces and higher foxing. Thanks to the foxing, the shoes' sole extends a little bit onto the upper side in order to provide greater stability. Unlike All-Stars which have 3 pieces of rubber, the Chuck 70 have only one piece, and the used rubber on both of these shoes is vulcanised.
While the Chuck 70 offer better arch support, the All-Star shoes are lighter and don't feel heavy on the foot. All in all, both of these shoes have their pros and cons in between, so you have the freedom to choose whatever you want. One thing is certain, they will help you pull together your look and feel good in your own skin.
Source: pinterest.com.au
Some Simple Fashion Tips
How to Wear All Black Converse High Tops?
Providing its customers with a classic style, these shoes are here to make you feel and look cool. Being simple yet stylish, these shoes can be worn literally with anything you want.
How to Wear Converse Untied?
Besides the basic way of wearing Converse shoes tied, you can make your streetwear style pop by wearing them untied. While it might sound strange and impossible to wear them untied, there are some tricks and tips that can help you become a master in no time.
Where to Buy Converse Clothing?
The most obvious way to shop for Converse clothing is in their official Converse store. However, there are many reliable suppliers across Australia that can provide you with genuine, quality and stylish Converse wear.