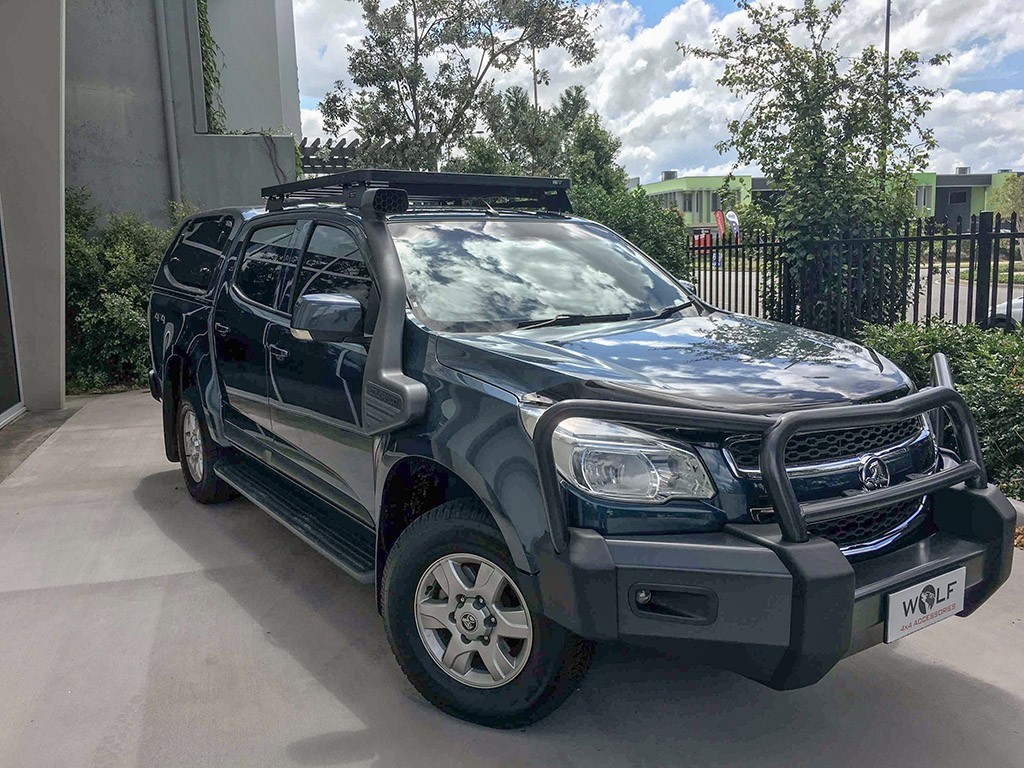 If you're a Colorado Holden owner, and love taking it to the off-road for some rough terrain riding, or frequently venture off the beaten trail and go camping and hiking with family and friends, then you probably understand the hassle of bringing along everything you want and need to your trips. That being said, as spacious as the Colorado Holden is, it can be uncomfortable sitting in it with luggage and camping gear all around you.
One way to add more storage space to your vehicle is to install a roof rack. Roof racks make use of the space of your vehicle that is otherwise not used. Buying fitting roof racks to Holden Colorado is easy nowadays, thanks to the internet. You can search for a model and make specific roof rack that will fit your Colorado perfectly, without having to perform any major modifications to your vehicle.
Roof racks add versatility to your vehicle, as they themselves can be modified to fit a wide array of needs. For instance, light brackets can be installed onto the roof racks; sports enthusiasts can attach extra canoe racks or bike racks to the roof rack; the towing capacity of your vehicle can be improved; and much more. Some models of the Holden Colorado come with a stock roof rack, while others don't. If yours doesn't, you can install one of the following fitting roof racks to Holden Colorado.
Raised Rails
Raised rail roof racks are the most common type found on the market today. They're commonly used on SUVs, UTEs, wagons and minivans, and they run the entire length of the vehicle from front to back, and they're attached to the side edges of the roof. Raised rails usually involve a crossbar system, and they're easy to install, all you need are load bars and foot packs. Raised rails are also very versatile and the bars can be positioned wherever needed along the raised sections in order to accommodate a variety of different loads.
Rain Gutters
Rain gutters were the most common type a few decades ago, however, they can still be found on today's market. They're usually found on passenger or full-size cargo vans. They feature a crossbar system that needs only gutter foot packs and load bars. Depending on the roof clearance requirements, they can come in three heights along with two specialty rain gutter foot packs.
Flush Rails
Flush rails are one of the newer designs available, first introduced by European manufacturers. The rails are flush with the roof, hence their name, and there's no space between the roof of the vehicle and the rail. Usually, there's a practically invisible outer and inner groove which allows the crossbars to be connected to the system. Besides being very functional, flush rails also look great.