The RC hobby is one of the most popular among adults. It can offer countless hours of fun, and it can be a good way to meet new people, improve your DIY skills, and awaken the kid inside you. With so many different RC vehicles available online nowadays, there's something for everyone. The most popular type of RC vehicle is the truck, and there are many different variations of RC trucks on the market. From conventional RC trucks to Monster and Stadium trucks, these toys come in a wide range of shapes and forms. But regardless of the type you end up going for, there are a few important things to pay attention to, in order to ensure you choose the most suitable one.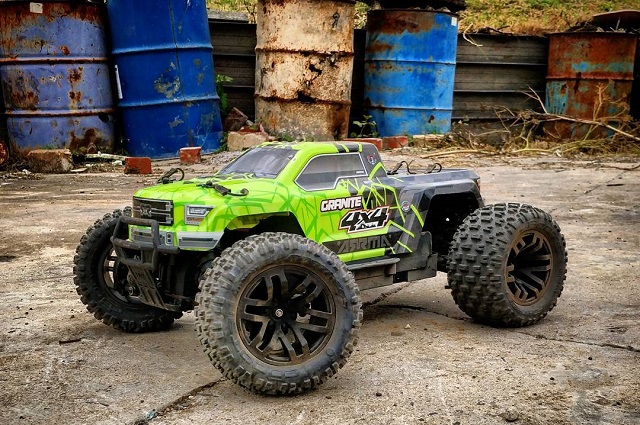 Source: instagram.com/hobbies_direct

For starters, you need to consider how it's powered. RC trucks can be either electric-, gas- or petrol-powered. Electric RC trucks are the most popular ones nowadays, simply because they're relatively maintenance-free, easy to use and don't require the use of potentially-dangerous fuels. However, gas- and petrol-powered RC trucks are typically better in terms of performance. Plus, they're very noisy, providing you with more authentically-sounding driving experience. That being said, most monster truck petrol remote control cars can outperform their electric counterparts, but that gap is slowly closing.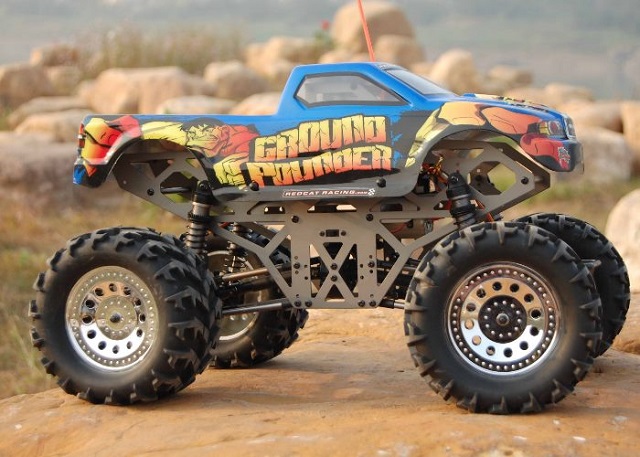 Nowadays, electric-powered models that feature a brushless motor are incredibly powerful, some even more so than petrol- and gas-powered models. Brushless motors are durable, lightweight and due to the fact that they require very little upkeep, they're ideal for beginners. Most experienced hobbyists, however, prefer monster truck petrol remote control cars that they can build from scratch, in order to get a better understanding of how they work and where they can improve them. How do you make an RC monster truck faster or better? Well, you can buy upgrade parts online, typically from the same store that you got the model from.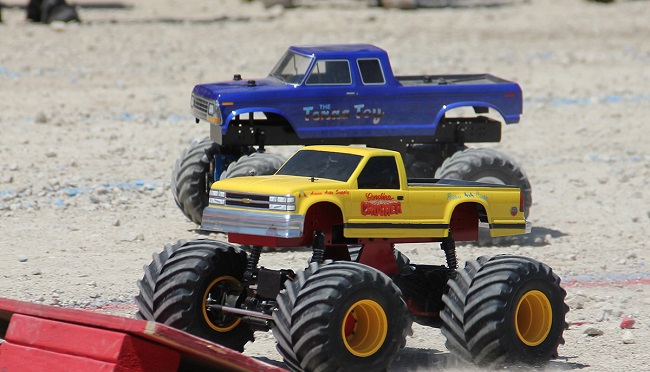 Speaking of building your RC truck from scratch, you don't really have to do that. There are many ready-to-run models that are plug-and-play. You just put in the batteries or fuel, and you can hit the road. In fact, most beginners prefer ready-to-run models, unless they're experienced DIY-ers who are handy with tools and have an understanding of how to put together one together. However, one thing you can't upgrade or change is the RC truck's wheel drive. In other words, if you buy a 4WD model, you can't switch it to a 2WD, and vice versa.
The difference between 4WD and 2WD models is significant in how the RC truck will run and handle. 2WD models are more difficult to operate, but they're better for improving your skill curve. These models require more control, which will help you develop your skills in the long term. 2WD models are more affordable, as they feature a less complex design with fewer parts. On the other hand, 4WD models are easier to control, and they're ideal for people who want to drive more aggressively.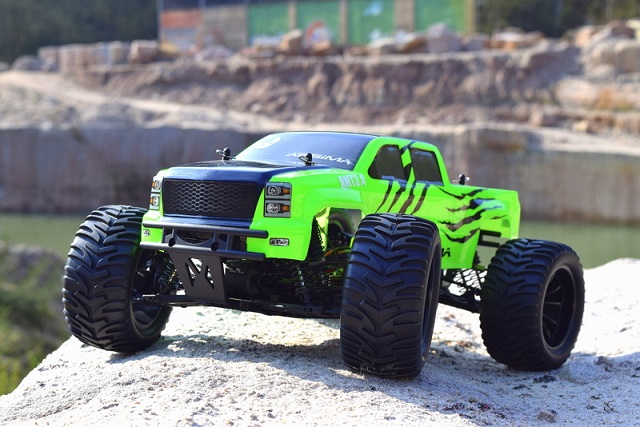 And lastly, you have to consider whether the RC truck you intend on buying has tyres suitable for outdoor activities. While most RC trucks can be enjoyed outside, some models have tyres that can't handle rough terrain. If that's the case, you'll need to buy tyres that are suitable for driving through harsh terrain. In some cases, you'll have to glue the tyres yourself, which is relatively easy. If you're unsure how to glue RC monster truck tyres, here's a short and simple guide:
First and foremost, you need to properly clean the tyres with some isopropyl alcohol in order to remove any release agent leftover on the rims and tyres from the moulding process. Then, use a rubber band around the tyre to hold it tightly in place so that the glue can properly dry. For Monster RC trucks, you can use electrical tape. Next, use a hobby-specific glue and take your time to glue the tyre properly to the rim. Start off by mounting the tyre on the rim and ensure it's perfectly seated. Peel back a small piece of the tyre to expose a small amount of the bead area of the rim, and just put a few drops of glue. Do this around the entire rim in a star-like pattern, and you're pretty much done.
That being said, the world of RC trucks is so large that you're bound to find the exact type of truck suitable for your needs. There are a few RC vehicle brands that offer quality RC trucks, such as ECX, Pro-Line, ARRMa, HPI, HSP, Losi, Traxxas, Tamiya, etc. In the RC world, you get what you pay for most of the time, so be prepared to spend a few hundred dollars for a quality RC truck, but you can also expect to spend hundreds of hours using it.