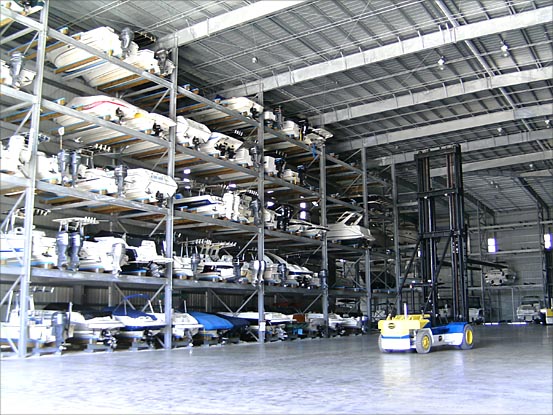 Owning a boat surely has it perks, but how good of a owner are you? Do you take proper care of your vessel? Regardless of whether you cruise the waters in a luxurious yacht or bring water adventure to the next level with your kayak or canoe, it's imperative to take proper care of your watercraft. Making sure your boat is navigable and fit for sea will not only ensure complete safety when in the open water, but will also contribute to comfortable boat ride and will prolong the life of your boat. Here are few things you can do to lengthen the service life of your watercraft.
Storage For Boats – Regardless of the type of watercraft you own, proper storage is essential. It does not matter if you're winterizing your boat or simply storing it between trips, finding storage for boats that fits your preferences is probably the first thing you should decide on before you even purchase your dream watercraft. Your best option is covered boat storage as it offers ultimate protection from various environmental elements which may cause great damage to your boat. For example, to prevent rust, moisture, dust buildup, damage from rain or UV rays and even possible theft or vandalism, covered boat storage is an ideal solution. There are many storage for boats companies which offer all this and even pick up/deliver and few maintenance services.
Routine Maintenance – Just as your vehicle comes with an owner manual so does your watercraft. Make sure you read it and keep it handy at all times as it will help you get familiarized with your boat and learn what maintenance it requires and when. Just because you have your vehicle secured in covered boat storage does not mean you do not need to conduct routine checkups. For example, make sure your bilge pump and engine are free of corrosion. Do the same with hull and propeller to minimize safety risks. Check the fuel line, clamps, belts and hoses after each trip and replace when necessary or recommended by a manufacturer. And do not forget to change your oil as it lubricates engine and helps it run properly.
Regular Cleaning – Regardless of whether you have your boat stored in your driver, garage or indoor storage for boats, regular cleaning is key to longer service life and impeccable boat performance. Algae and dirt buildup, rust and various marine pests will cause corrosion, lower fuel efficiency and overall performance. Therefore, wash your boat after every trip with regular water and cleaning solution specifically designed for boats. Always use soft sponge and be gentle. Also, apply protective wax as recommended to preserve your hull.