Summer is all about enjoyable and adventurous vacations. Unfortunately, it is also perfect time of the year for thieves, so you should seriously consider ways to protect your home when away. Luckily, there are various hardwired alarm systems available that will protect your home from potential burglars. Market is full of home alarms companies, but make sure you choose a reputable one. Search online for home alarm systems Melbourne companies, their rating and read customer reviews to ensure you purchase one of the most reliable hardwired alarm systems. However, even with alarm system installed, there are other precautionary measures you can use to protect your home from burglars.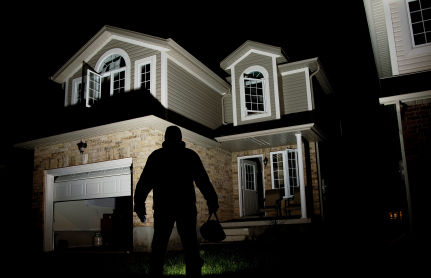 Protect Your Home When Away
For example, try to discourage burglars from braking in your house by making it look like you are home. Use radios, timers on lights and leave shades and drapes open. If you plan to be away for more than couple of days, ask your neighbors to keep an eye on your most valuable investment and take out trash cans out on trash collection day. Leave them the key to your house and make sure they have the phone number they can reach you at in case of emergency. You can also ask them to park their car in front of your house so it looks like someone is really home, because, as odd as it sounds, 1/3 of all thieves enter through front door.
Burglars, before braking in, always observe the property for few days. They are looking for any indicator that homeowners are not home, like untended deliveries and full mailbox. Ask a friend or a neighbor to take care of your newspapers and mail. Another thing you can do is trim your garden bushes and trees so thieves have no places to hide. Also, mow your yard before you leave. Burglars need only 60 seconds to brake in your house, so make sure all your doors and windows are locked. Also, instal deadbolt lock on doors and windows. If you have some burned-out lights in yard don't forget to replace them and maybe even upgrade them with motion detectors. You must do everything possible that will make burglars think twice before braking in.
To ensure complete safety, of course hardwired alarm systems are the best method to protect your home when your are away. It is preferable to invest in hardwired alarm systems because, according to recent reports, homes without alarms are twice as likely to be the target of thieves. Most alarm systems are connected to alarms Melbourne company which provides them, so in case of burglary, home alarm systems Melbourne company will be notified once alarm goes off. They then notify the closest law enforcement department. By investing in hardwired alarm systems, your home will be protected at all times, so every time you are away you will not have to worry, but enjoy your vacation or weekend getaway instead.