Since I was a little girl, I enjoyed helping mum pack the beach tote bag and I dreamt of holding the bag in my hands and wearing a wide brim summer hat, sunglasses and a cute summer beach dress. But I couldn't, mainly because the beach bag was larger in size and heavier in weight than me! Seeing my frowny face, mum would always say: 'When you grow up, you'll have a bag and a wide brim hat of your own to walk around the beach with'. And she was right.
Even though I have enough handbags to open a small boutique, I'm always on the lookout for my next favourite ladies tote bags which I can add to my collection. Totes are not just bags; they are must-have accessory because they are, first of all spacious, feature straps that are the perfect length and you can find it in amazing colourful designs and prints to go with all of your outfits and swimsuits. Okay, not all totes share these characteristics but these are just some of the features I look for in ladies tote bags.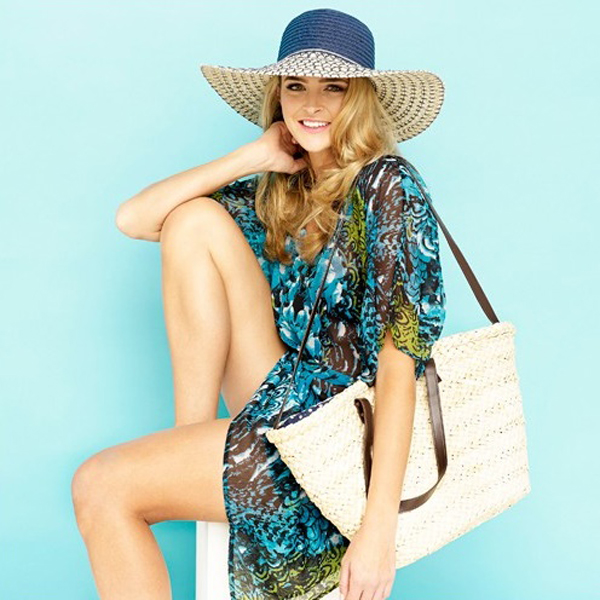 Space means everything
Totes aren't universal bags. There are large ones, smaller ones, medium ones. Depends on what size you want, what design you prefer and most importantly, the occasion you plan on wearing it. In this specific case, a beach tote needs to be large. You need to place a large towel in it, sunscreen for face and body, a bottle of water, a book and the rest of the things you'd need to make your time on the beach as pleasant as possible.
Straps
Since we already established that a beach tote needs to be large, make sure it comes with long and strong straps. You'll want to carry your tote on your shoulders, and the straps need to be able to support all the weight in the bag. You don't want a damaged bag do you?
The inside matters as well
Now I'm a bit on both sides with this one; if I'm buying a tote for going to work with it, or a tote bag for running errands around town, I'd go for one that has inside pockets for my phone, keys and wallet. I want those things to be at my arm's reach at all times. But if I'm getting a beach tote, than a simple bag with just one small pocket for the phone would be perfectly fine. A beach bag shouldn't have special parts in it, because that occupies valuable place. And have in mind that you'll need to put a towel in it.
The material
Don't go for cotton on this one; choose only beach totes made of materials that can be maintained clean and dry, and cotton isn't one of them. Go for more synthetic materials, like nylon, or a form of rubber – basically anything that can't be largely affected by water and sun. Also, you need to be able to wash it easily, so you can keep your bag clean.