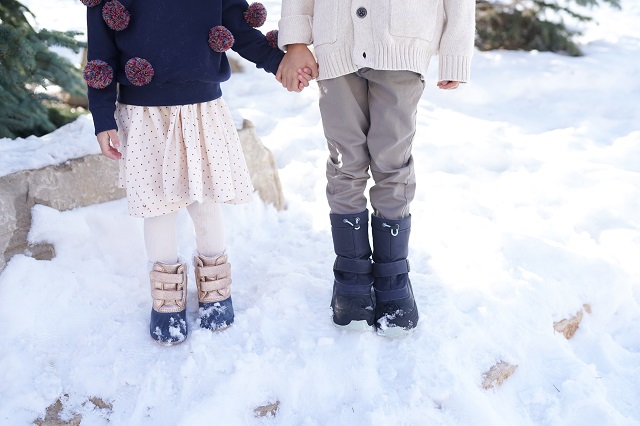 Kids really know how to make the best of winter, especially when it comes to the joy of making a snowman and skiing. Well, when it come to snow adventures, besides proper clothing, keeping their feet warm and protecting them from moisture is also important. For that purpose, choosing the right boots is essential. Except for the standard winter boots, you can also choose from the large selection of snow boots. And since these boots fall into two separate categories, getting to know the differences will help you make a better choice.
Kids Snow Boots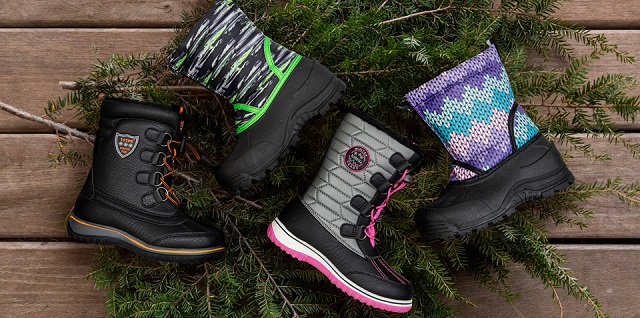 As the name implies, snow boots are designed to be worn when the weather is snowy and extremely cold. Since their purpose is to protect the feet from the extreme weather elements, they need to have a seam-sealed design. Additionally, snow boots children models feature a protective shield around the foot that is made of impermeable material, usually rubber. Since they are designed to be worn in snowy conditions, this means that kid snow boots are waterproof, offering complete protection from the cold. The upper part of these boots is usually longer and can be made from a wide range of materials. The most commonly used materials are rubber, genuine leather, nylon or a blend of leather/nylon or rubber/nylon. Either way, this combo is quite durable and can keep the feet of your little ones warm and comfy.
In addition, these snow boots children design also offer excellent traction. Most of these boots have a tall shaft that is several centimetres above the ankle and feature lacing system that is ideal for keeping out the snow. Except for wearing them when it's snowy in the city, these boots can come in handy when going on a ski vacation. Since they are insulated against frigid temperatures, they are ideal for snow adventures. When it comes to the comfort of your kid, it is best to choose the nylon/rubber type as they are lighter when compared to the rubber models.
Kids Winter Boots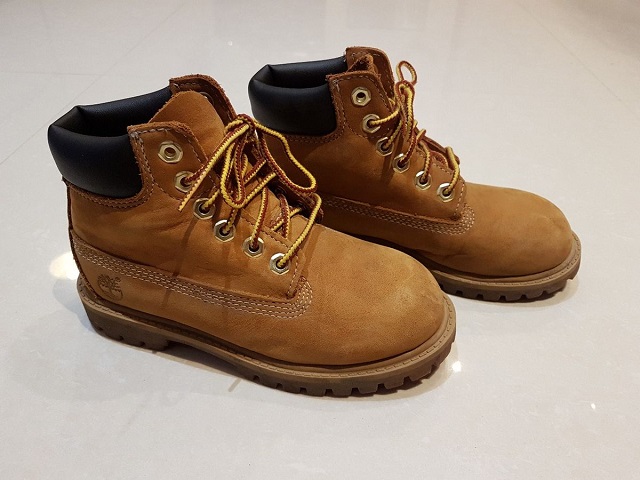 While winter boots are also designed to protect your feet during winter, they offer less protection and warmth than snow boots. Besides offering less insulation, winter boots can't prevent snow from entering inside the boot. This is because winter boots do not have a built-in gaiter. In other words, wearing winter boots in deep snow is not recommended. Although there's the option to invest in a separate snow gaiter, this is not the advisable. How come?! Well, regardless of the boots' waterproof label, the truth is that their waterproofing ability cannot be compared to the one offered by snow boots.
In other words, winter boots are designed mainly for day to day use, when there is no heavy snow or rain. For instance, they are ideal to be worn when going for a walk, going shopping or playing in the playground when the weather is cold. When compared to snow boots, winter boots are lighter and more stylish. Generally speaking, winter kids boots can be made from genuine or faux leather. Although some boots made from faux leather can be durable, those made of genuine leather are a far better choice. This is because genuine leather is extremely durable, flexible, breathable and more quality.
What to Choose?
Well, ideally, it is recommended to invest in a pair of each type. Since snow boots offer greater insulation and have an inside lining, they will keep your kid's feet dry and warm. Winter boots, on the other hand, are more stylish and can be a decent wintertime choice if you are not planning to take your kids skiing.
Additional Bits of Information
Leather is not recommended to be used in muddy conditions. That is because leather can get easily stained, and sometimes these stains cannot be removed with anything.
Winter boots that can provide utmost warmth are the UGG boots. The are fashionable and extremely warm, however, they are not waterproof. Therefore, if you get these, you should use water protectants which usually come in the form of sprays.