If you're one of those people who love to spend their free time in an active way, whether jogging or going on a hike, you're probably a fan of sports bottles and portable food canisters. However, if you've been using plastic and single-use containers to carry your drinks and food on the go, you might want to change to a more permanent option.
While most water bottles and food containers are made of plastic, that doesn't mean that they are a safe choice. Not only can plastic come with a number of harmful toxins, including BPA, but it can also receive small, invisible cuts that make the perfect hiding area for bacteria. Not to mention, besides polluting your food and drinks with chemicals and bacteria, plastic containers are highly bad for the environment too.
That being said, it's smart to switch to high-quality and safe reusable containers such as those produced by Klean Kanteen. This brand is on the market for quite some time now and has gained a reputation for delivering innovative, practical and healthy solutions for people always on the go. From the Klean Kanteen insulated food canister range to the stainless steel water bottles – you can choose any type of container for your needs.
A Multi-Purpose Solution for Storing Drinks and Food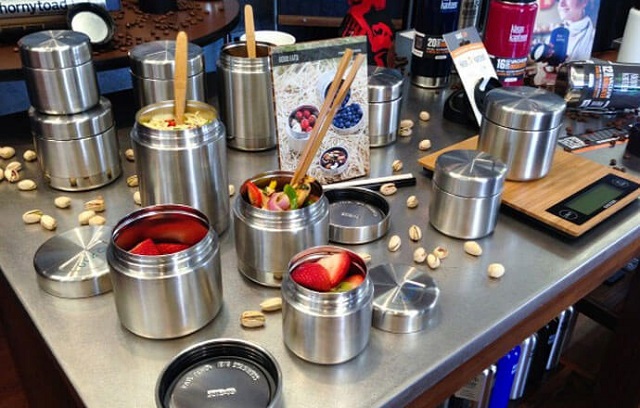 source: gingermag.de
Many find the Klean Kanteen insulated food canister to be the most cost-efficient and versatile solution. Why? Because this type of container can serve several purposes. Do you need your freshwater to stay cold for a long time? No problem, just pour it in. It will also keep your tea and coffee hot, and your food will keep its temperature even after several hours.
It's also great for keeping leftovers. How many times have you thrown leftovers just because you knew they would go bad in the morning. Well, this will no longer be a thing. You can store your leftover food or drink in your Klean Kanteen, without fear that salmonella or some other type of bacteria will infect it. The single thing to keep in mind is to cool down the leftovers before storing them inside the Klean Kanteen, so there is absolutely no risk of any unwanted bacteria.
The canister is designed in a way that makes it perfect to be placed inside a backpack or a bag. You can put any food or drink inside without fear that it may leak through the bottle because the lid is leakproof.
If you're making a meal for work, you can use the canister without fear that it will get cold. Just let the food cool a bit before placing it inside, so you can have the perfect temperature when it's lunchtime (without having to wait for it to cool down). Macaroni, fruit salads, freshly squeezed juices, hot coffee, ice-cold water, you can store just anything and enjoy it in its original temperature in the next hours.
How Is the Klean Kanteen Canister Built?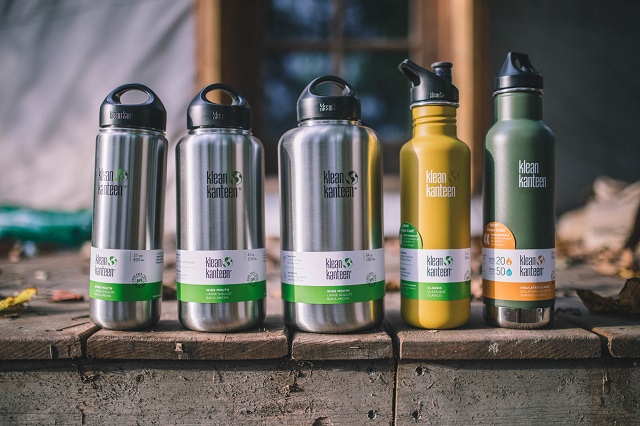 source: bikepacking.com
Many people wonder how this thing works, and the answer is with the help of a vacuum. The canister is designed in a way that prevents air from entering in. It has a double-walled container inside and the air between the two walls is sucked out when the canister is closed. This way, the canister manages to trap the heat (or cold) and prevent it from escaping. Mission accomplished.
If you're looking for a useful canister that isn't suitable only for food or drinks, but both, then you'd benefit a lot from the Klean Kanteen insulated food canister design. It can work as a mug, a thermos and a bottle. The double-walled construction and vacuum insulation will keep your beverages hot for up to 14 hours (you read that well). Your, ice-cold drinks can stay this way for up to 40 hours.
Coated with Klean Coat, which is a chip-resistant finish, makes this food and drink container significantly more durable than other options on the market. So, it's ready to tackle any outdoor adventure. Its 18/8 stainless steel inner wall is electro polished, BPA, and free of toxins. And what's most important it won't impart or retain the flavours.
When it comes to sizes, you can literally find all of them. If you need it to keep a barista-worthy frappe or simply water, you can go with the classic wide model of 355ml. If you need something larger, Kanteen Klean offers models of 473, 592, 800, 946, and 1900 ml. For storing only food, you can get insulated canisters of 236 and 473 ml.
What we love is that you can literally transform it by adding a suitable lid. Pick a sports cap to consume your drink conveniently, or add a coffee, loop, or bamboo cap. The canisters and bottles aren't too heavy. They aren't lightweight as well. Both a canister and a cap weight about 900 grams, which isn't too much (compared to other containers of this type).
Handling and Maintenance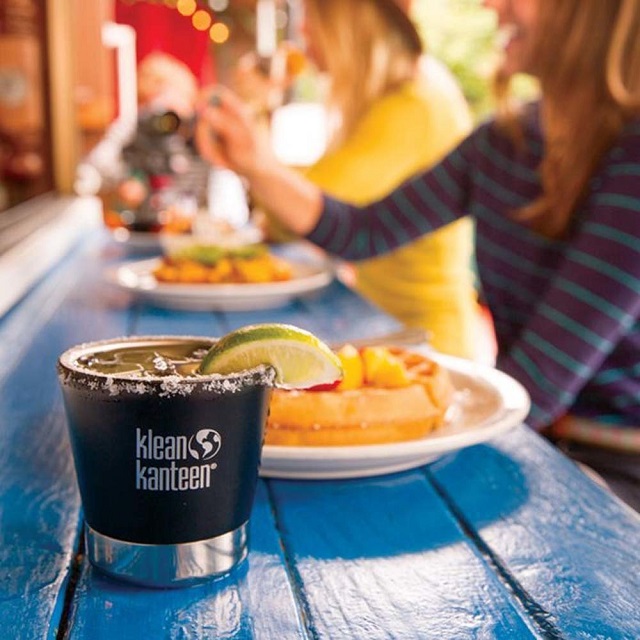 source: wildearth.com.au
Nobody wants to deal with cleaning, but this goes especially easy with Klean Kanteen. The food canister opening is wide enough so you can put your hand inside and clean everything with a sponge. The caps are dishwasher safe. The bottle canisters are naturally more narrow, so you might need to use a bottle cleaning brush.