Whether you're renovating your old bathroom or styling a new one, choosing a bathroom sink is one of the most important decisions you'll have to make. Apart from being a functional necessity, it's also a design statement that has the power to define the overall look and feel of this high-trafficked area of your home. If chosen carefully, the wash basin can easily become the focal point of your bathroom space.
To make any space of your home, from the petite powder room to the master bath, feel sophisticated and comfortable at the same time, you'll need to consider a few factors.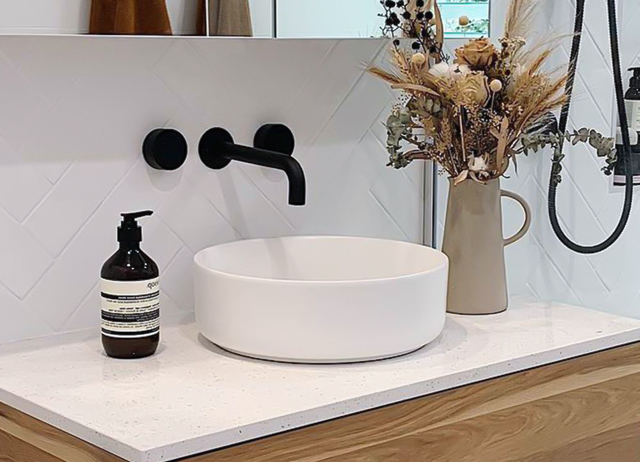 Different Types of Bathroom Basins and Sinks
There is a variety of bathroom sinks out there and the seemingly endless array of options can turn selecting the right sink for your bath into a daunting task. The following are some of the most popular types of bathroom sinks and basins you can choose from.
Wall Mount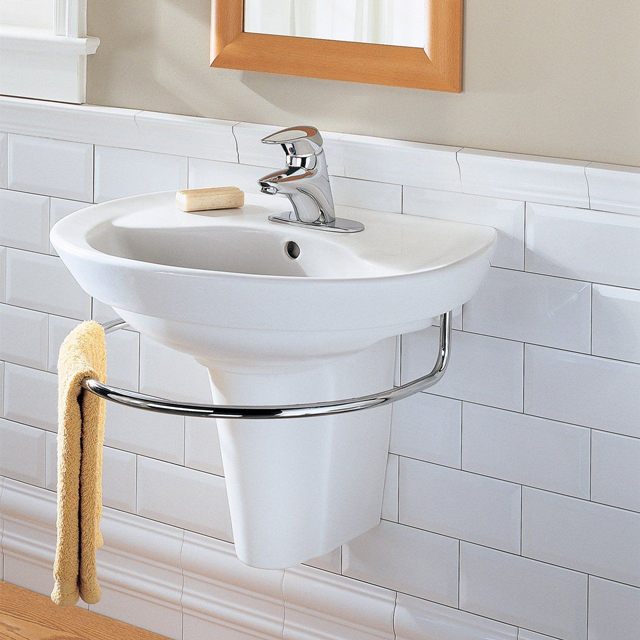 As their name suggests, they're installed directly against the wall. This type of sinks uses a sturdy body that hangs off the bathroom wall and it doesn't have a vanity or countertop. It saves on space and leaves a more visible area, making the bathroom feel bigger and helping to achieve a nice minimalist look. The plumbing, including the waste, needs to be positioned inside the wall if you want to have a clean look.
Under Mount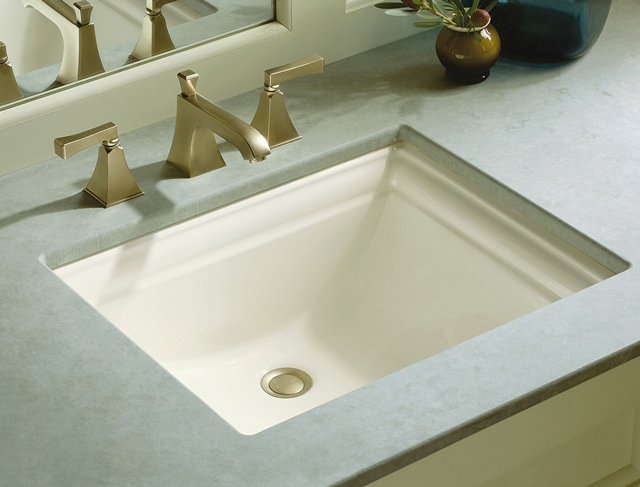 An under-mount sink is installed underneath the countertop, where the edge of the corner covers the rim of the sink's body. It creates a sleek overlook as less of it is visible. Water and spills can be wiped directly from the countertop into the sink, making it an easy-to-clean option.
Semi Recessed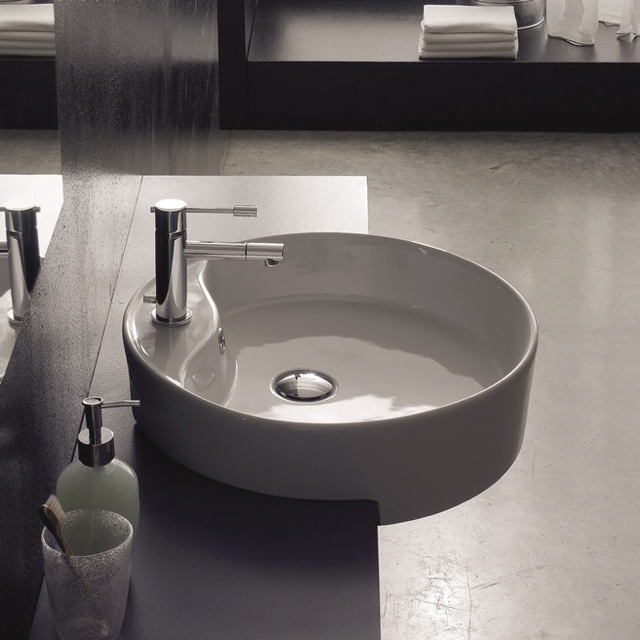 This type of sink is a great solution if your bathroom has limited space, but you would like some storage area below the sink. A semi-recessed sink sits at the front of the cabinet and countertop, allowing you to have shallower cabinets. It frees up floor space and keeps a lot of counter space free as well.
Vessel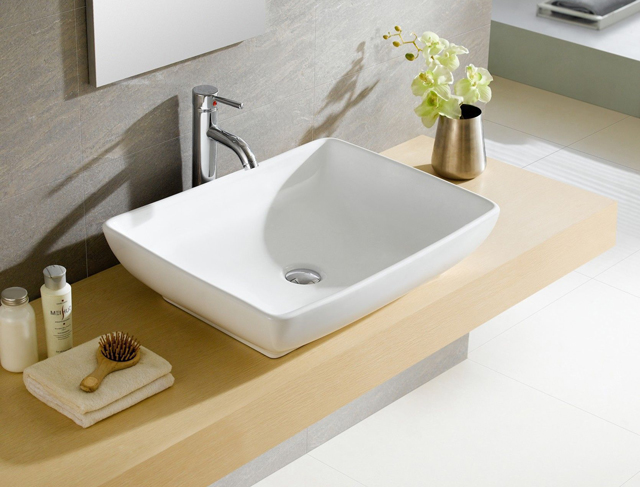 A vessel sink is one that generally sits completely on top of the countertop or vanity and offers the most striking style. It's an ideal choice if you want to create a centrepiece in your bathroom. It has a unique bowl design and can match any décor.
Bathroom Sink Materials
Before you select your new bathroom sink, consider the sink material and how it can influence your style, how durable the sink will be and the maintenance required. Bathroom basins come in various materials and can make a big statement.
Stainless Steel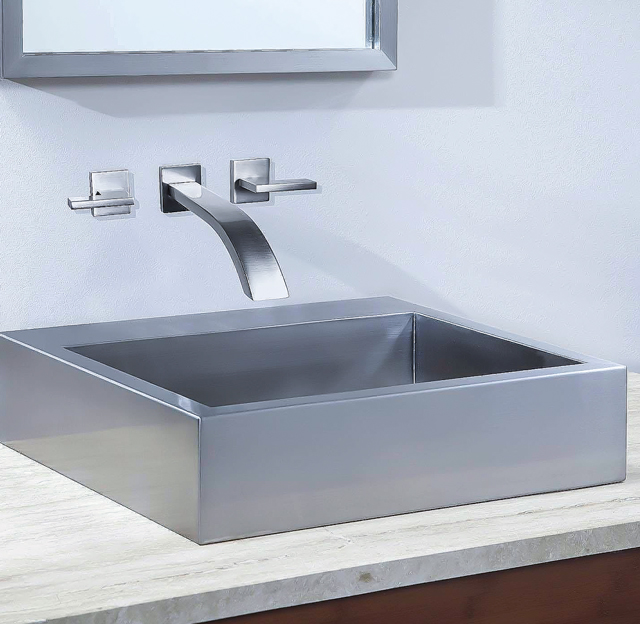 Consider the clean look of stainless steel as this is a popular material for bathroom basins and kitchen sinks. The main reason for it is that it resists water spots, is smooth, lasts very long and most importantly, it's easy to clean.
Stone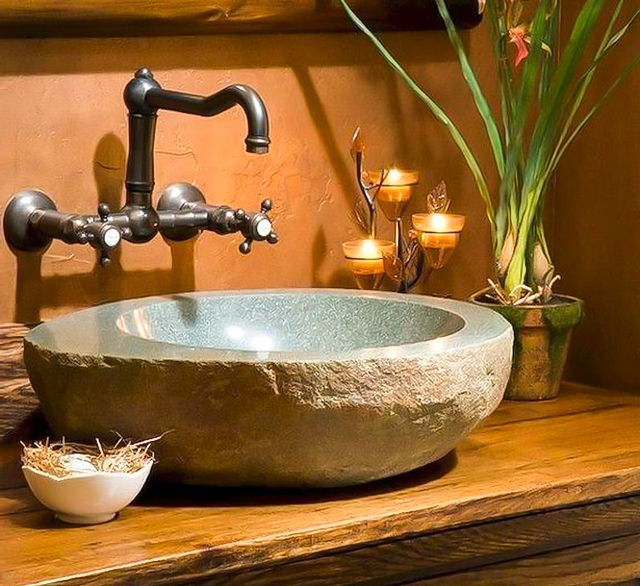 Sinks made of stone, like marble, granite, travertine, offer a luxurious look with natural colours. Since all stone is porous to some degree, stone sinks can be prone to staining and require routine sealing. So, make sure to know the care requirements before making your purchase.
Ceramic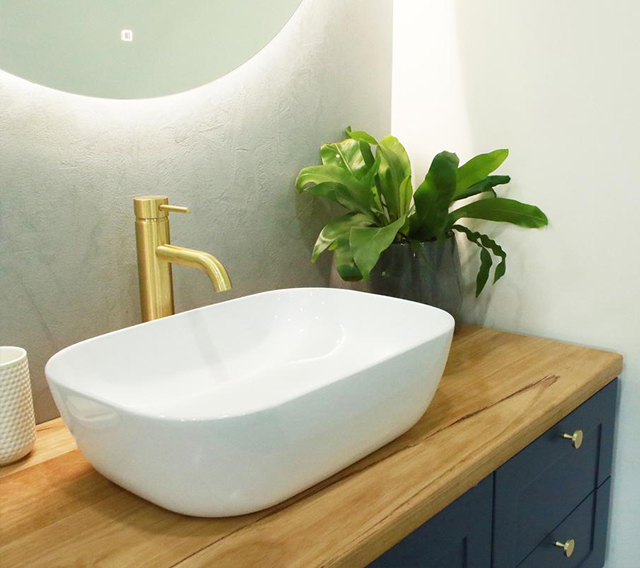 Ceramic sinks provide a smooth, glossy surface and are durable, easy to clean and stain-resistant. Resistant to corrosion and discolouration as well, traditional ceramics such as porcelain, vitreous china and fireclay are some of the most classic choices seen across bathrooms all over the world.
Determine Your Style
It depends on you if you prefer your bathroom to enhance the style of your living space or be a unique space unlike any other area in your home. For a modern look of your bathroom, look for smooth, straight edges and rounded, simple bowl shapes, such as oval or square. Traditional sinks, on the other hand, offer a timeless appearance that goes well with formal or classic bathroom designs. Depending on your style and personal preferences, you can choose the one that suits your needs and your bathroom's aesthetics.
Think About Who Will Be Using the Bathroom
It's important to consider who will be using the bathroom, adults or children. Stylish bathrooms tend to use more delicate sink materials, while high trafficked bathrooms or kids' bathrooms ask for more conventional and durable basins.
Consider the Depth of the Sink
Remember to consider depth when choosing a bathroom sink. You don't want water splashing out of the sink bowl every time you wash your hands. For this matter, make sure you don't place your sink or tap too high, so the water won't splash everywhere once it hits the basin. Beware of placing it too low as well, so you won't knock your hands on the tap or the basin.
Know Faucet Configuration and Choose Accordingly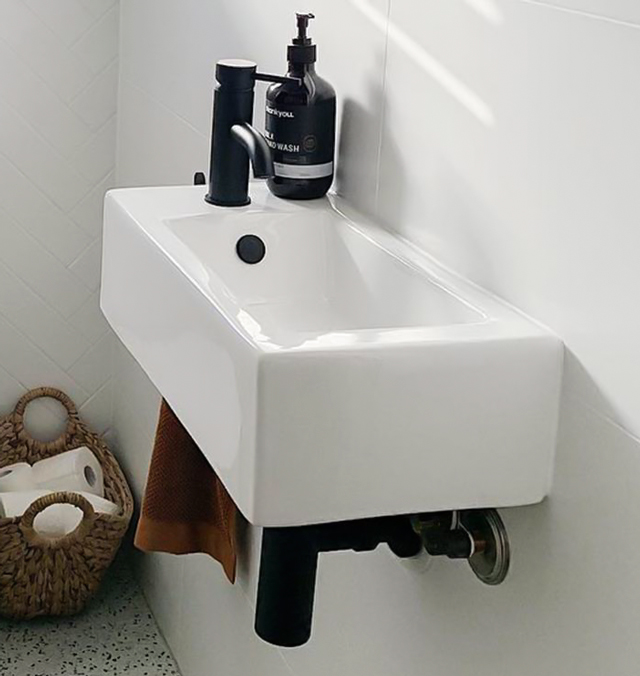 Every sink has a faucet configuration, so it's a good idea to know what kind of faucet you're looking for as you select a sink. Usually, there are three options you can choose from for almost any sink – single-hole, three-hole or a widespread hole placement.