What Is Proofing?
The word "proofing" refers to the most important step in baking bread. This is the final rise through which dough undergoes, which takes place after the dough is being shaped into a loaf and before it is baked. So basically, it's the culmination of the interaction of flour, water, salt, and yeast. Yeast performs fermentation or bulk proofing by transforming the glucose in the dough into energy, producing carbon dioxide and ethanol as waste products. During baking, most of the ethanol evaporates, and that little amount that remains adds flavour to the bread. Anyway, it is CO2 that is responsible for the spongy texture of the finished loaf. If loaves are well-proofed, they will look puffy and will feel soft, but still a little rubbery and resilient, which will indicate it is the right time to bake.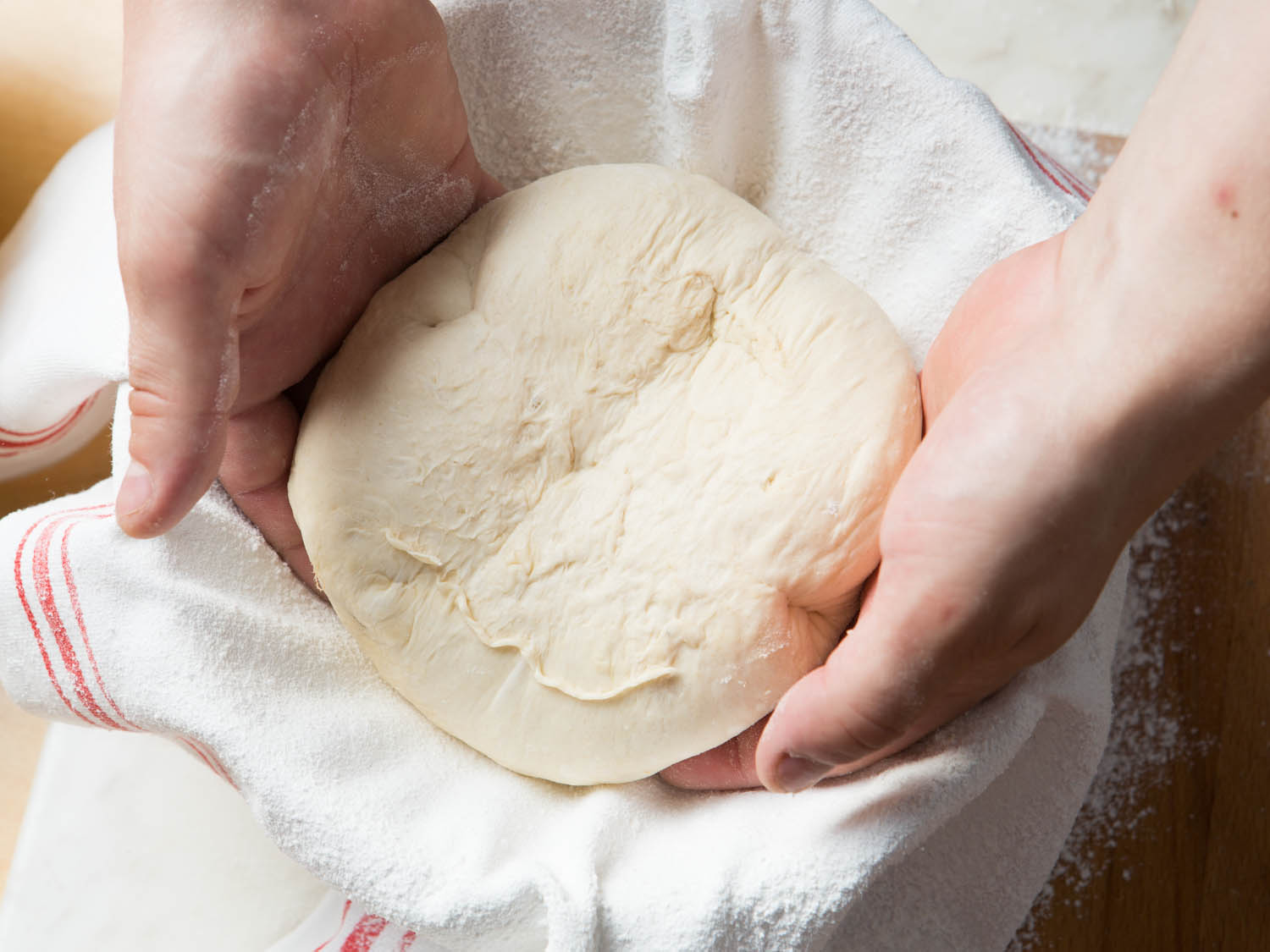 However, in industrial and craft production, proofing has to achieve consistent characteristics for the dough, dough proofer Australia experts claim. Dough proofers are pieces of equipment that hold the temperature and humidity at a perfect level, so you can get consistent, repeatable results. Here are a few things to consider before buying a dough proofer.
What Is a Proofing Cabinet?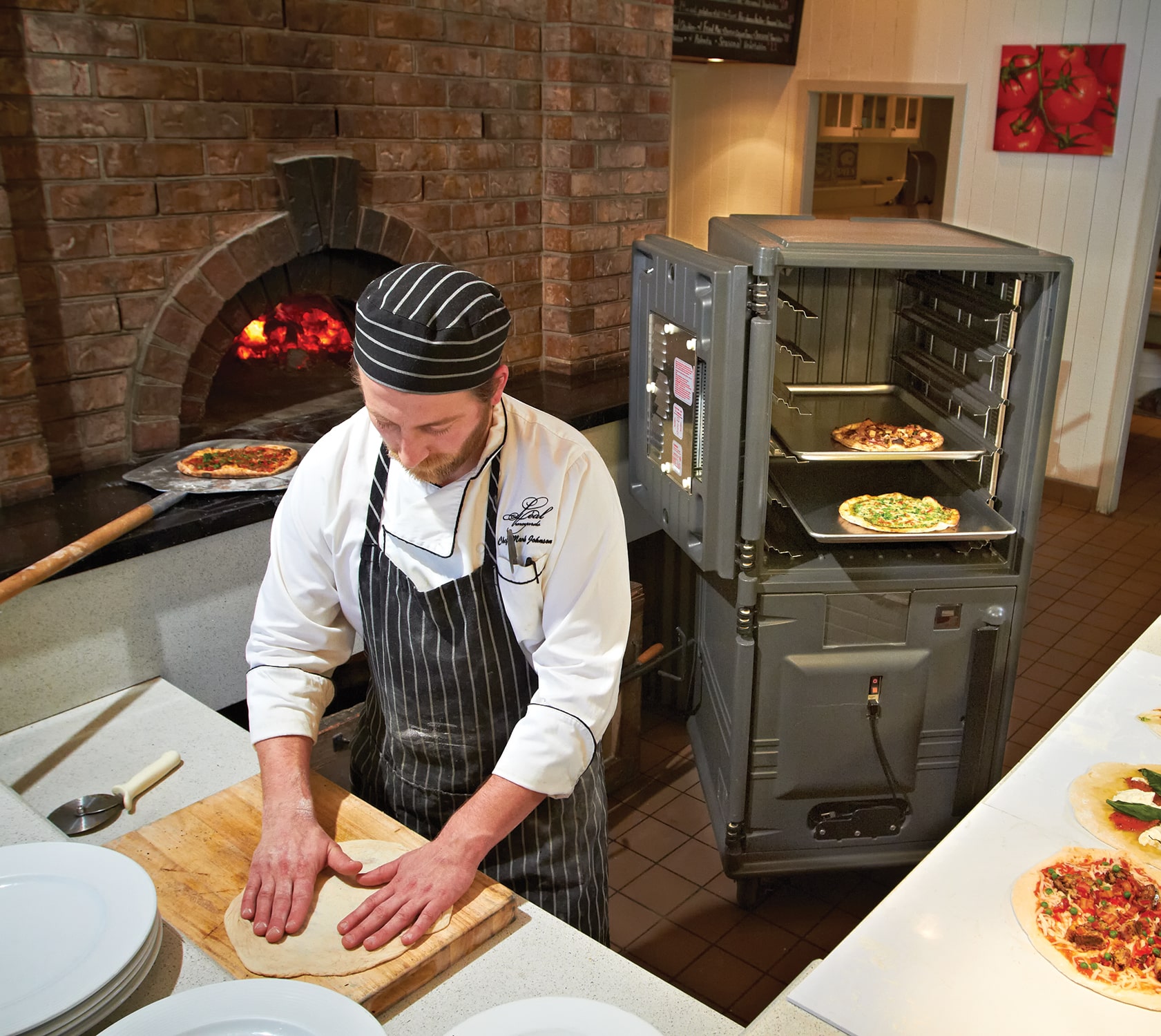 Proofing cabinets are essential components in any bakery, specially designed to provide the perfect environment for the making of culinary goodies. Since dough rises best in warm and humid environments, a dough proofer is specially designed to allow you to set the perfect temperature and humidity level to get the end result you need. This machine can either warm or cool the dough, depending on what type of dough you want to produce. If you have a small bakery, a closet or cabinet size proofers will be perfect for your needs, otherwise, you will need much bigger proofing ovens.
These machines heat the dough, which makes it rise faster and gives bread its specific flavour we are all familiar with. If, on the other hand, you are using a dough proofer Australia designed model to cool the dough, it will slow down its rise and will create more complex bread flavours. If the dough needs to be heated, it should stay in the proofer from 1 to 3 hours, but if it needs cooling, it should stay much longer.
Proofers are an essential piece of hardware that bakers just can't do without. They play an important role in helping to ensure that the products are all tailored to the baker's exact quality standards.
What Size of a Proofer You Need

Proofing cabinets can be found in different sizes. That is why, before purchasing your commercial bread proofer, think about how much bakery goods you plan to produce per day. If you have a small kitchen, you can go with a 86cm tall proofer. For a low-volume kitchen, proofers between 91 and 104cm will do the job, but if your kitchen is medium size, the proofer should be between 137 and 144cm tall. Proofers over 165cm are more suitable for high-volume kitchens.
Even though these specifications should help you narrow down your choices, there are other factors as well that you need to consider before buying a proofing cabinet.
Capacity
The capacity of the proofer refers to the number of pans it can hold. Anyway, you should pay attention to the specification sheet because the size and type of pans can vary. So even if you have a medium-volume kitchen, you might need to buy a proofer suitable for high-volume kitchens, if the smaller size can't hold enough pans.
Sheet Pan Type
Different types of proofing ovens use different sheet pans. Some can fit traditional sheet pans, others can fit deeper food pans or circular pizza pans. So, having that in mind, make sure you know what kind of food you are going to keep in the proofer so you won't spend your money in vain.
Style
There are standard reach-in proofing cabinets and pass-through proofing cabinets. The first ones can be installed against a wall, so you can conserve your kitchen's valuable walking area, while the latter ones can be installed between prep areas or between the kitchen and the serving line to help maximize the efficiency of your operations.
The Door Type and Door Configuration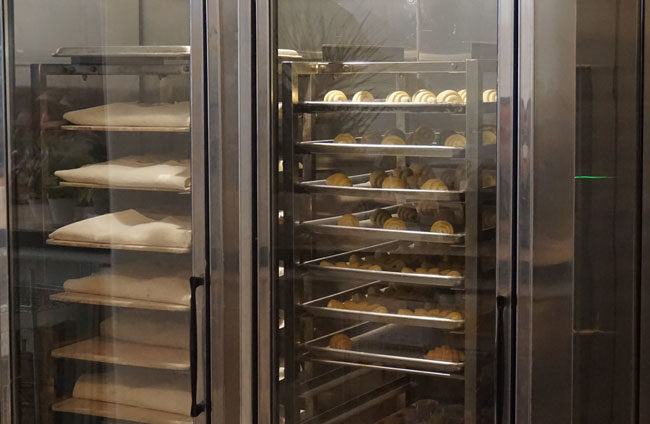 source: bakemag.com
The doors of a proofing cabinet can be solid or clear. Solid doors create minimal ambient heat and are incredibly energy efficient. Clear doors, on the other hand, enable you to see what's inside the dough proofer without opening the door. When it comes to door configuration there are full doors, half doors and polycarbonate/glass doors.
Full Doors
Full height doors give you access to the entire proofer. This makes it easy to grab whatever you need from the dough proofer very quickly.
Half Doors
Half doors can keep as much heat inside the proofer as possible because they enable you to grab the food you need at the moment, without harming other food that it's still inside. So, if you don't need access to the entire food all the time, this type of proofer is perfect.
Polycarbonate/Glass Doors
These doors are transparent, which means that you can see through them without opening them. They are a great option if you need to check on the food inside often without letting the heat out into the kitchen.
Insulation Properties and Controls
The insulation properties and controls play an important role when choosing your a dough proofer model. Proofers come with insulated and uninsulated designs.
Insulated proofers
These come with fibreglass or foam insulation built inside the walls that prevent heat loss. That is one of the reasons why these proofers are more expensive. Since they can stay warmer for a longer period of time, they can save you money in the long run.
Uninsulated proofers
These proofers don't have any type of insulation inside the walls. So, this means that they might be more affordable than insulated ones. However, if you have a tight budget, this type of proofers can be a good choice for your kitchen.