They say a little partying has never hurt anybody, thus hosting a wine tasting party is the perfect way to do something classy and fun at the same time.
Planning a wine tasting party can be entertaining, but it can also be very stressful. When it comes to it, everyone seems to know the basic requirements – having lots of food, picking a theme and setting a good atmosphere. However, many people underestimate how essential it is to serve the prefect bottle of wine at the right temperature and to understand the different types of white and red wine varieties.
All you need is the knowledge of what you're doing, the right supplies, and the willingness to try something new and different. With just a little planning and wise wine shopping, planning a wine party can be fun, easy and wallet-friendly.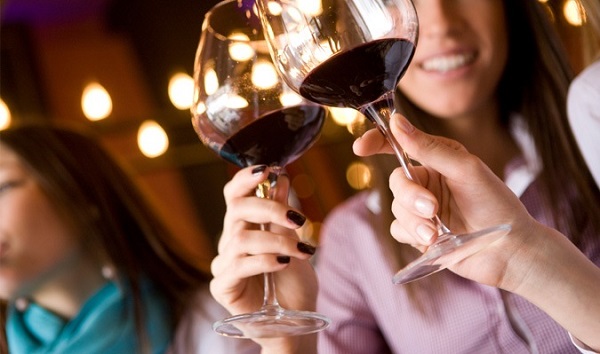 Menu
The most important planning element of your wine party is the menu. The whole event is going to revolve around the wine and the food you have chosen, so pay attention. For example, if the focus of your wine party is on wine and cheese combinations, make sure to pick a complementary cheeses that pairs well with each wine. Moreover, choose different white and red wine varieties that cover a wide range of flavours and types, because if too many wines are similar, your party might end up being a little boring. Also, make sure to have enough wine for your guests. A bottle of wine equals 5 regular glasses of wine, or enough for 6-9 people.
Numbers
For a casual wine tasting party with around 12-15 people, it is perfect to have 4-6 different white and red wine varieties to taste.
Theme
Horizontal Wine Tasting – Tasting one wine variety of the same year from different wineries in a region.
Vertical Wine Tasting – Tasting several different varieties from one winery
Wine Tasting by Country/Region – Tasting different white or red wine varieties from a single country/region.
An Overview Wine Tasting – Tasting the most popular white and red wine varieties either from a particular region or world wide, the choice is yours.
Supplies
Beside the wine glasses, there are a few other supplies you need to gather when hosting a wine party.
Corkscrews
Wine openers
Ice buckets for chilling white wine
White tablecloths or napkins
A tasting grid to help your guests identify the flavours of the wine and write down their impressions
Bread or crackers to taste in between wines
A pitcher and cups of ice cold water on each table
Invitations
Last but not least, inviting your preferred guests. The ideal number of people you should invite for a wine tasting party should be between 6-12 people. The truth is you can invite them online or call them on the phone, but if you really want to do it formally and in style, send out nice invitations.
So, the definition of a good wine? It should start and end with a smile. It is true that doctors say that one glass of wine a day is good for your health. The thing is, they never said how many times to fill it up. Cheers to that!