Surrounding the river Yarra in Victoria, Australia, Yarra Valley is the perfect getaway destination. Just an hour away from the center of Melbourne, it is Victoria's best wine and food region where you can relax and taste Yarra Valley wines, enjoy the exquisite restaurants and breathtaking views. There are so many exciting things to do in this little piece of paradise so plan your time wisely so you can see as much as possible because these pleasant memories will stay with you for a long time.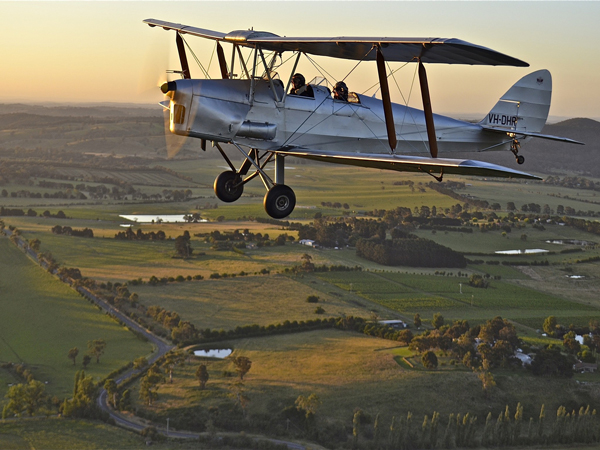 Hot Air Balloon Ride
Some visitors like to get to know the region by going on an early morning hot air balloon ride; greeting the morning sun, enjoying the stunning views of the Yarra Valley vineyards and breathing in fresh air.
Healesville Sanctuary
Another popular destination for families is the Healesville Sanctuary where you can see Australia's unique wildlife including kangaroos, dingoes, wombats and the intriguing platypus.
Wine and Dine
After a day full of joy at the zoo, at night you can relax and unwind in some of the magnificent restaurants and taste Yarra Valley wines while enjoying the pleasant sounds and views.
Wine Tasting
When it comes to wine tasting, you have many choices because this immense valley is the home to more than 70 vineyards and around 50 cellar doors. Also, make sure you do not leave the valley without tasting sparkling wines. For their production the Yarra Valley wineries use the 'methode champenoise' which is the traditional French method for producing sparkling wine in France.
Golf
Yarra Valley offers a world-class food and wine as well as spectacular natural attractions. You can enjoy beautiful sunny afternoons playing golf at one of the golf courses while enjoying the taste Yarra Valley wines offer.
Tarra Warra Museum of Art
Before you hit the wineries to taste Yarra Valley wines, visit the museum. This magnificent gallery has a great collection of Australian art which is worth seeing.
Steavenson Falls
This great natural attraction which is at 122 meters is one of the highest waterfalls in Victoria. The falls are particularly interesting at night when the flood lights light and give a different view of the area. The natural scenery is amazing and it is so far from the concrete jungle we live in.
Whatever you choose to do in Yarra Valley, do it with a glass of a quality Yarra Valley wine. Wine makes every experience more memorable and exciting.