Your eyes may be the window to your soul, but your style can reveal a great deal of your personality. Everyday, we use fashion as an expression of how we see ourselves and how we want others to see us. There has to be some deeper meaning to why we gravitate toward and carry the bags we do, and there really is. Women hand bags can reveal a lot about woman's perception of the world around her. Which is your favorite handbag? Pick out the one you love most and discover what it says about you.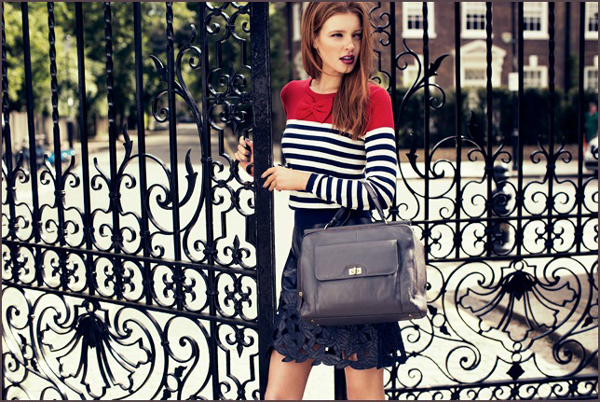 Tory Burch
Tory Burch women hand bags symbolize that you are dreaming about a fancy college, an expensive car and a magical holiday. You like structure and organization, not only in your bag, but in your life as well. You have set your goals high and work hard to achieve them.
The Shapeless Satchel
You are a woman on the go and in a need of women hand bags that fit your lifestyle. You want to take with you everything you need for work, an extra pair of shoes and a t-shirt, yoga classes essentials, emergency protein bars, a book to read on the way home… Life is overflowing, but you are well prepared. You are the have-it-all woman.
The Satchel
This type of bag is most likely worn by career women. They are constantly on the go and have to stay extremely organized to maintain that work-life balance that some people claim cannot be achieved. These women succeed in achieving it.
The Clutch
You do not need more than to look stylish with enough room for a smart phone, a lipstick and your credit card. You are glamorously simple and everyone envious you. You stand out in the crowd with your great self-confidence and huge sense of fashion.
The Crossbody
Crossbody women hand bags imply that you are smart, practical and fashionable. You left your house wearing comfortable clothes in which you feel and look good, so you can make the most of your day. You go girl.
You are the type of person who rolls their eyes at women who wear simple purses and think they know nothing about fashion. Prada, Yves Saint Laurent and Birkin are just some of the designers that have stunning bags and you dream of having them in your wardrobe. You use your bag and your clothes to make a statement. When people see you, they think you spend a lot of time in front of the mirror before you go out. The truth is, you do.
Rucksack
Wearing a rucksack implies that you are ready for an adventure; you are trendy and probably you have a creative job which requires you to bring your own laptop to work. You want to feel comfortable in the clothes you wear. You are young in heart and extremely fun. You love adventure and try new things.
The Fanny Pack
You are too lazy to carry your bag. There are no other options with the fanny pack.
No matter which type of a hand bag you choose, make sure it shows your style; it is practical and you feel comfortable wearing it around.