Redecorating your home or commercial building can be a fun project. Whether you're choosing new furniture, adding art-inspired patterns with mosaic tiles or looking to replace the existing floor, there're so many choices available.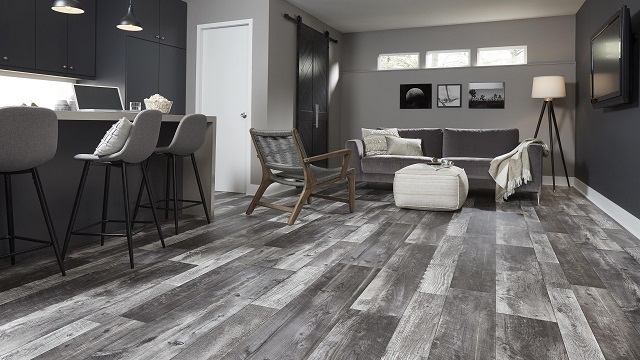 The right flooring is one of the cornerstones of a beautiful home. How comfortable a floor is to walk on and functional for daily are important features to consider when choosing both commercial and residential flooring.
Considering all of this, vinyl flooring is one of the most popular flooring solutions. It first made an impact on the architectural world in the years following World War II, and the variety of desirable characteristics continue to make this flooring material a favoured option to this day. It's one of the most resilient, durable, comfortable and aesthetic floors that you can have without breaking the bank.
When choosing floor vinyl for your home or commercial setting, you can have a champagne taste on a beer budget! Extremely versatile, this flooring type comes in a few different forms to suit everyone's preferences.
Categories of Resilient Vinyl Flooring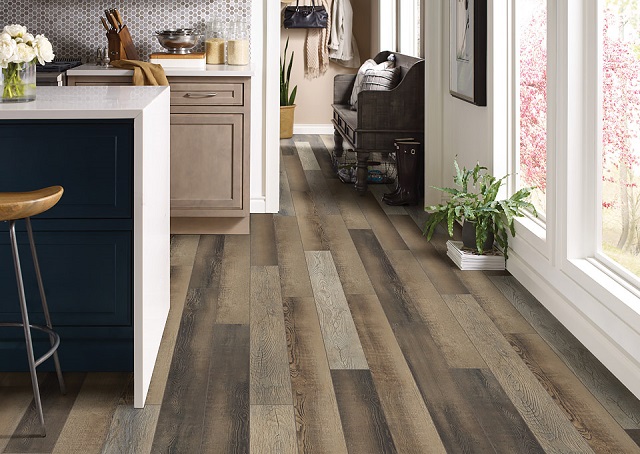 The many advantages of vinyl flooring make it extensively used in many homes and sectors, including education, leisure, retail, healthcare and industry. The durability, comfort and easy maintenance of vinyl make it a perfect solution for high traffic areas. There're several categories of vinyl floors that come with different qualities.
Sheet vinyl comes in large, continuous and flexible sheets that are usually 2 m wide and 20 m long rolls. One of the greatest advantages of this type is that it's made from waterproof materials and is completely impermeable to water. As such, vinyl sheets are perfect for water prone areas at your home, such as bathrooms, laundry rooms and kitchens, as well as cafeterias and kitchens in commercial objects.
The broad range of this striking vinyl flooring allows you to choose patterns that successfully imitate wood planks and other abstract effects in almost any colour. Modern vinyl sheets feature a polyurethane reinforcement (PUR) that make this flooring highly stain resistant.
Vinyl plank flooring is also known as luxury vinyl flooring (LVF). This flooring type is manufactured in long planks with relatively thick layers that give the flooring some rigidity. Made from fully waterproof material, these floating floors snap together at the edges and rest over an underlayment with no glue-down bond. Of all the forms of vinyl floors, this is considered the most prestigious, and in the right application, it can add real estate value to a home or commercial property.
Vinyl tiles are largely the same as vinyl sheets, but they are sold in boxes of square pieces. They are either glued down with troweled-on adhesive or by a pre-applied adhesive exposed when a peel-off backing is removed. This flooring type is often installed in commercial settings where high traffic is consistent and can also be a versatile and affordable option for any household. It is also frequently used in remodels to replace higher maintenance flooring, like carpet. Like the other vinyl floors, vinyl tiles can also be found in a plethora of designs and patterns.
Hundreds of Colours and Pattern Options for Every Room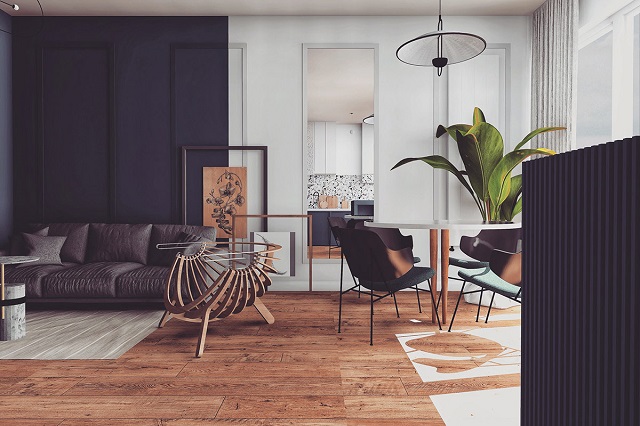 When you start browsing through the options of vinyl flooring online, you might get overwhelmed by the colours, clarity, textures and patterns of this flooring solution. Thanks to innovative technology, you can easily find a pattern that matches any decor from rustic and traditional to industrial or Scandinavian interior design. If you have your heart set on a style of floor, vinyl for floors allow you to replicate the look you are after at a fraction of the cost.
If you want a wooden floor for your living room, you can opt for vinyl sheets or planks that successfully imitate wood. Ceramic tiles for your commercial bathrooms and hallways are still possible with vinyl tiles without going through the messy installation. You can also find a variety of stone and marble effects and other textures and patterns in more than 50 shades. Besides good looks, with vinyl, you get a combination of on-trend style and a comfortable floor where you can walk barefoot.
Added Comfort and Convenience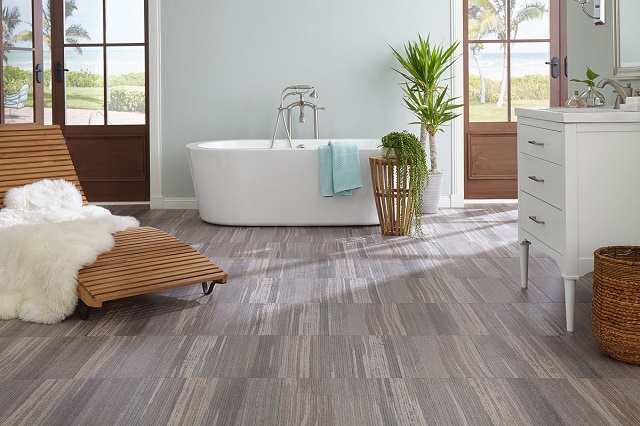 Besides being extremely durable and long-lasting, vinyl floor options also have the perfect balance of firmness and "give," meaning it springs a bit when you walk on it for a comfortable feel underfoot. Vinyl sheet is especially soft underfoot, making it much easier to stand for long periods. This quality of vinyl makes it an ideal choice for many commercial property owners that have establishments with high traffic. Employees can be more productive and customers happier when they feel comfortable while walking or standing.
If comfort is a priority for you, look into vinyl sheet options that have an additional layer of cushioning. Vinyl is slightly more shock-absorbent and less fatiguing to walk across or stand upon for long periods compared to other flooring solutions.
Vinyl Is Easy to Install and Maintain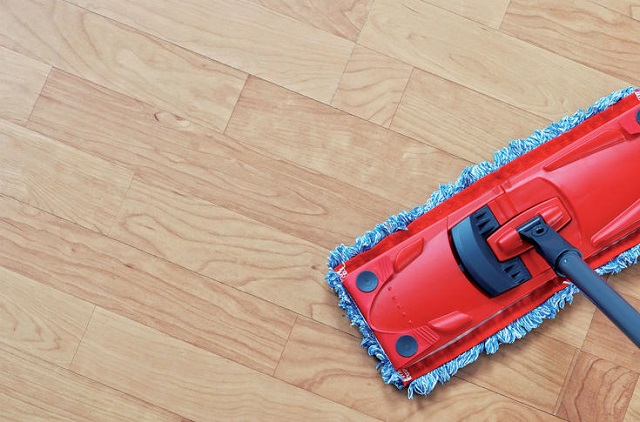 What makes vinyl the favourite floor option for many is the relatively simple and easy process of installation. The key to a successful installation is ensuring the floor underneath is smooth and without flaws or imperfections. Vinyl floorings can be installed on any existing flat surface, making the application process quicker and not so messy.
Sheet vinyl is normally laid out over the floor, cut to fit the space, then glued down with a troweled-on adhesive. Tiles and planks come with the click-lock system and can be DIY installed by anyone handy with their hands. Another great advantage of vinyl floors is that they require low maintenance. You only need to sweep regularly and mop weekly to keep your floor looks as good as new.