Believed to be originating in Ancient Asia, earrings have been and remained a popular style item for over 7000 years! Excellent at framing the face and adding a little bit of character and shine just where it needs to be, it's no wonder they're such a sought-after accessory.
For many years now earrings have been a staple in any woman's wardrobe, but what about men? Many men may feel like earrings are something only girls can wear, but that's so far from the truth! There are countless examples of men wearing earrings on either one or both ears and looking extremely good in the process.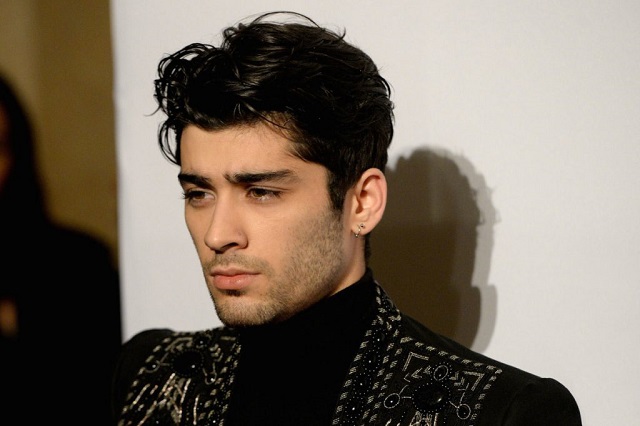 Source: mensopedia.com
If you're one of those men who'd love to try out an earring or two and spice uo your look, but you're not exactly sure which style to go for keep on reading because I've got just the guide for you! We're going to go over some of the most popular and stylish man earrings together and figure out which one would suit you best!
If you're here because you're looking for a gift ideas for your man and thought an earring might be a good choice – you're right and you should also keep on reading! You can find out which style would suit your man best and hopefully will get a direction in which to think of!
Stud Earrings: A Classic
An absolute classic, studs are probably the most popular choice when it comes to earrings for men as well as women. They come in many shapes, sizes, and styles and that's exactly what gives them their timeless, evergreen status.
Stud earrings are usually small and can be made out of different materials. Men usually prefer to wear a single stud earring on one ear, although, if you'd like to wear two or more that's completely okay! It's important to remember that you're getting earrings to spice your style up, so anything you like is fair game!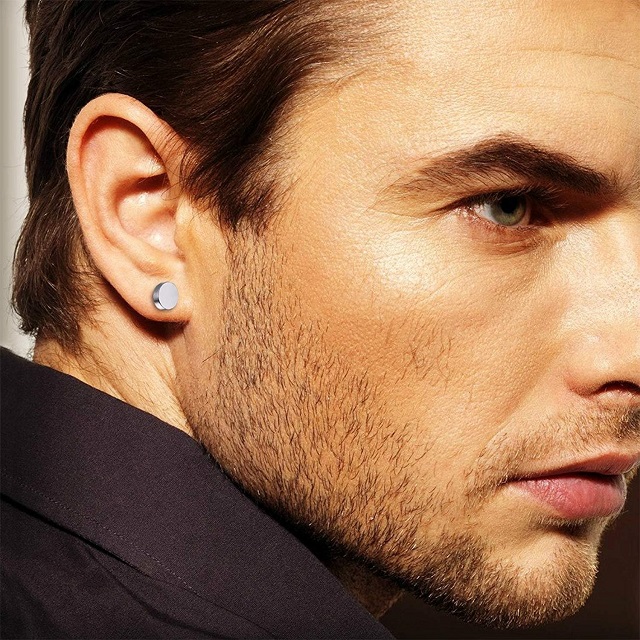 Source: pinterest.com
When talking about stud earrings there are a couple of popular materials.
First up, we have the most classic classic – diamonds. A best friend to not just women, diamonds are stylish, they're elegant, minimal, but still effective enough to round a look up nicely. No matter if you're into a laid back street style or something a bit more formal, a diamond stud earring will work either way.
Usually paired with silver or gold, studs are hygienic and antibacterial, which means you won't have to worry too much about the aftercare after you have your ears pierced for the first time. I'd highly recommend getting a stud earring in a style of your choice as your first earring because of this.
Hoops: A Step Up
Since a stud earring is everyone's first mandatory earring, once you have the all-clear to have it removed, you can start thinking outside the box!
Hoops have been around throughout most of history, appearing in many different cultures and defining the looks of a lot of important characters. From super big to small, hoops are always in style!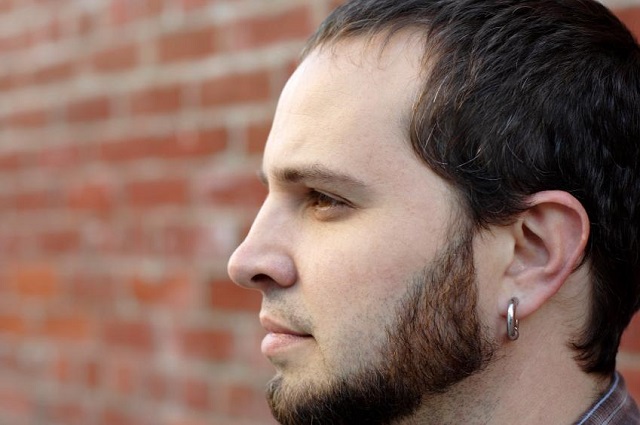 Source: jokesoftheday.net
If you'd like to experiment a bit, but still aren't ready to go all-in, a hoop earring might be just the thing for you. Many celebrities, like Johnny Depp for example, are known for wearing hoops on their ears. They pair them up with interesting clothing choices and haircuts to create looks that are uniquely their own.
If this is something that interests you, you should definitely go for a hoop! These man earrings aren't exactly something to wear with formal or elegant clothing – such occasions should be reserved for a sleek stud, but anything else is fair game!
You can opt for a hoop in either silver or gold, a plain one or one with an interesting design, or you can experiment with hoops in different colours to really make a statement!
Dangling Earrings: A Statement
If you really want to make a statement though, spicing up your hoop with a pendant and creating a dangling earring is the way to go!
These types of earrings are definitely for those who'd like to really make their own path and show their own style off to the world! If you already are wearing a hoop but you feel like you could go a step further definitely consider adding a pendant!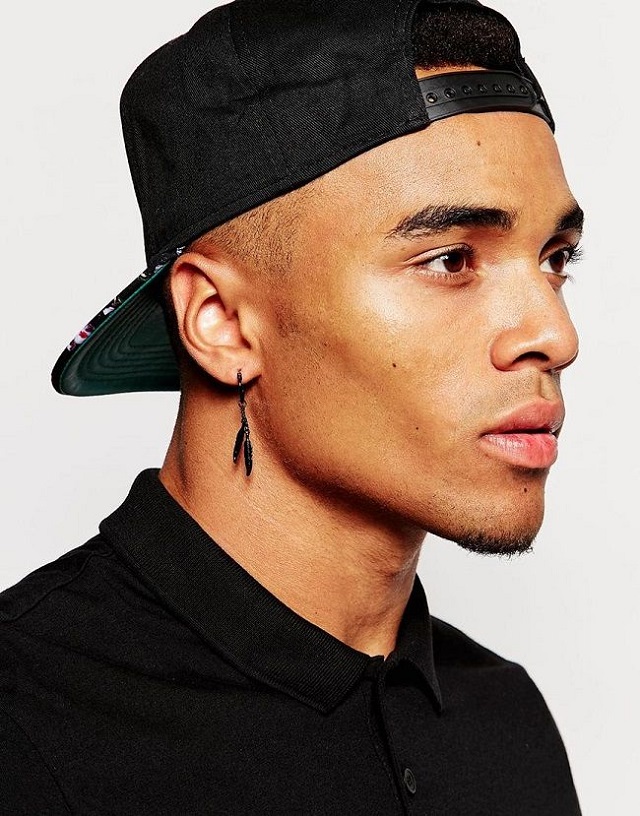 Source: pinterest.com
The great thing about dangling man earrings is the fact that they are completely customizable and I really do mean it! You can choose whichever pendant you'd like and just slide it on your hoop! Many men pick something that's meaningful to them or just something they think looks cool.
Perfect for younger men and ones already into dressing without following any of the classic rules, it can make you stand out even more and give your style that rounded up look you've been looking for!
If you're thinking of opting for a dangling earring you need to be careful and not overdo it. As they are such an eye-catching piece, you might want to reconsider having a dangling earring on both ears. Instead, maybe you can pair it with another style and create an interesting balance!
You can also play around with materials and styles here, with gold and silver being the main ones, but wood, precious stones, and other similar materials also making an appearance! Another thing you can do is play around with colour, especially if you're getting a pendant with precious stones in it!