The need to add some change to your home every now and then is so much more than being just about style. Though wanting to be surrounded by beauty seems to be the primary reason for a makeover, to be able to make the most of a change you have to look for a combination of both style and function. Sure, choosing furniture and art decorations makes for a fun designing activity, but the next time you want to spice up your interior you could consider doing your walls. Since they take up a rather big surface, they have a significant role in the décor.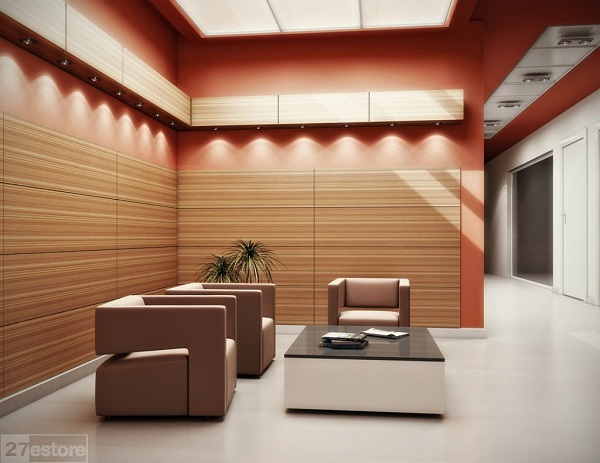 When trying to find functional options that also catch the eye with their beauty, cladding is an interesting choice to make, especially with vinyl. Ever since its growing popularity in the last three decades of the previous century, vinyl has been the preferred wall cladding material of Australians. Nowadays, provided that you do a little research, you can easily find vinyl wall cladding of a high quality at a pretty convenient price.
If you like taking matters into your own hands and save some money on hiring professionals, you can do the installation yourself. Made of PVC (polyvinyl chloride), this wall cladding is very hygienic, which is why it is the preferred option of hospitals, commercial kitchens and scientific labs. Plus it is very durable, so if don't feel like making changes frequently, you got yourself a long-lasting investment.
It is the perfect solution if you want to have a more energy efficient home and cut down on expenses as some vinyl wall cladding contains foam for insulation, which makes them more suitable than other types of material. Its durability comes from its waterproof, flexible and chemical resistant properties so you do not have to worry about its maintenance. Unlike other materials, vinyl cladding does not require repainting and will protect your walls from infestations and dirt. It is recyclable which makes it environmentally friendly and does not require chemicals for cleaning.
The choice of colours and designs can significantly amp up the style of your home. Its rust, corrosion and UV resistant properties also make vinyl cladding a great option for exterior walls. While other wall cladding choices involve more maintenance and additional costs, vinyl cladding will keep your wallet safe. Whichever colour and design you opt for, you are sure to have your walls and home protected and styled up for many years to come.