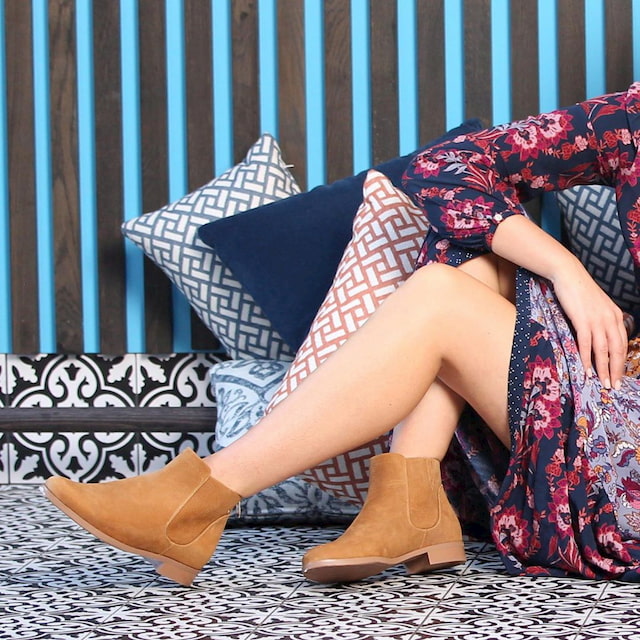 "Give a girl the right pair of shoes and she can conquer the world". This quote by Marilyn Monroe rings especially true for me. For one, wearing a pair of cute shoes that are an extension of my personal style makes me feel more confident. However, it's also crucial for me that the shoes I wear are 100% comfortable. When I don't worry that my shoes are too tight or that my ankles hurt, I can concentrate better on enjoying my day and finishing my responsibilities.
In other words, the right pair of shoes makes me feel good about myself. And when I feel good about myself, I am able to perform better and conquer anything life throws at me. However, it took some time until I was able to find shoes that were equally comfortable as they were good-looking. After some research and experimenting, I was able to identify what makes a pair of good shoes. So, if you're tired of wearing uncomfortable and flimsy shoes and want to walk through your life with comfort and style, here are some tips to help you.
The Comfort Footwear Range Is a Great Place to Start Your Search
Today, women's shoes are mostly seen more as an accessory than a necessity. With that being said, many shoes aren't exactly designed with comfort in mind. If you want to narrow down your choice to models that are indeed comfortable to wear, my advice is to check out the comfort footwear range. Comfort footwear brands like Klouds, ECCO, Vionic and Arcopedico build their shoes to suit all shapes of feet and fit Comfort shoes also have an adjustable design featuring straps or lacings, and are made of flexible materials that can mould around the shape of your feet. This way, you can conveniently buy Klouds shoes online, or any other type of comfort and orhtopedic footwear brand and don't have to worry that they feel tight or otherwise uncomfortable.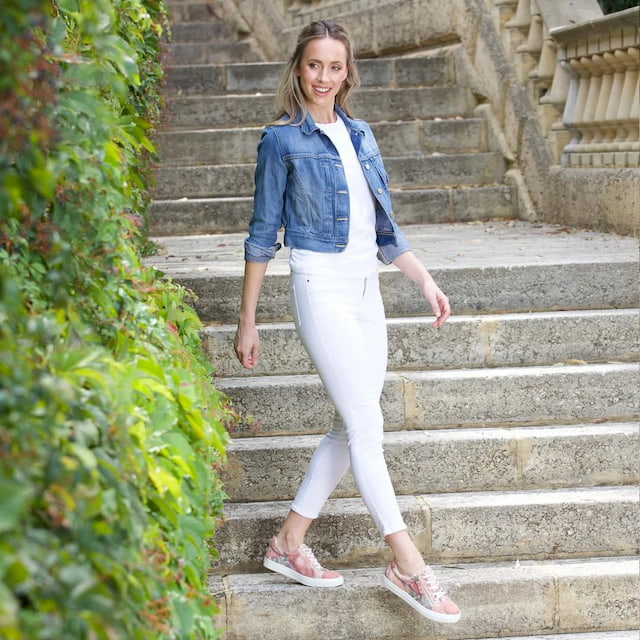 Checking out the range of comfort shoes is also a good idea if you experience problems with your feet and struggle to find the correct footwear. For instance, if you have wide feet, bunions or get ingrown toenails, it's important that you find shoes that are designed to offer relief from your specific condition. But don't confuse today's comfort shoes with orthopedic shoes of the past. Most comfort footwear brands today focus on creating attractive and contemporary designs. With that being said, when you buy Klouds shoes online, you'll find a plethora of stylish designs that follow the latest trends.
Be Wary of High Heels
Don't get me wrong, I love heels. But my love for them often turns to hatred when I spend more than a couple of hours in them. While I do feel confident and attractive with an extra 10 centimetres added to my height, in most situations it simply isn't worth it to bear the pain and discomfort daily. Not to mention how bad they are for the health of your feet. When the heels are too high, they increase the pressure on the front of your foot which can lead to painful blisters. Additionally, they twist your ankles into an unnatural position and can lead to varicose veins.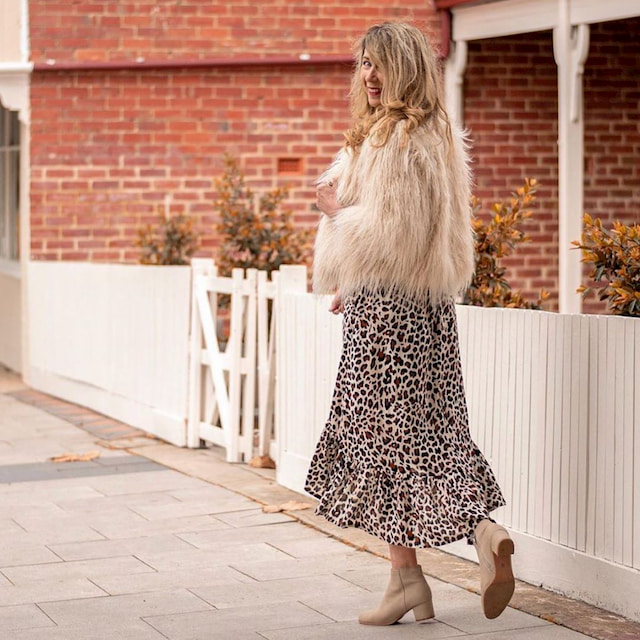 The higher the heels, the more severe the effects and the more likely you are to experience pain. Considering this, it's best to look for shoes with heels that are higher than 5 cm. These heels feel comfortable to walk in and are less likely to have a damaging effect on your feet. Additionally, some types of heels are better than others. Although stilettos look very elegant and chic, it's best to reserve them for special occasions. Instead, opt for heels that are thicker and can distribute your weight better and offer stability. Shoes with block heels, cone heels, kitten heels and stacked heels are all a great option.
Look for a Supportive Construction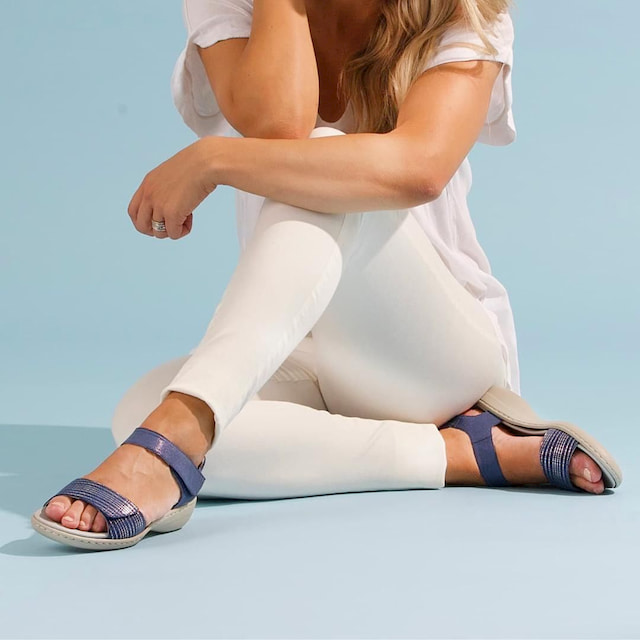 So, heels are bad, and that means that ballet flats are ideal, right? Well, that's not always the case. Although flat shoes are considered a healthy option for your feet, some of them can cause more damage than good. With that being said, you want to avoid flat shoes with soles that are too soft or which lack arch support. It's important that the shoes you're wearing are able to protect you from the impact of the ground as you walk. So, make sure to pay special attention to the outsoles and insoles of the shoe. Shoes with solid rubber outsoles can help reduce the impact on your feet. Additionally, contoured insoles made of a material that can mould to your foot shape, such as memory foam, can offer great arch support which is important for the health of your feet.
Go for Timeless Designs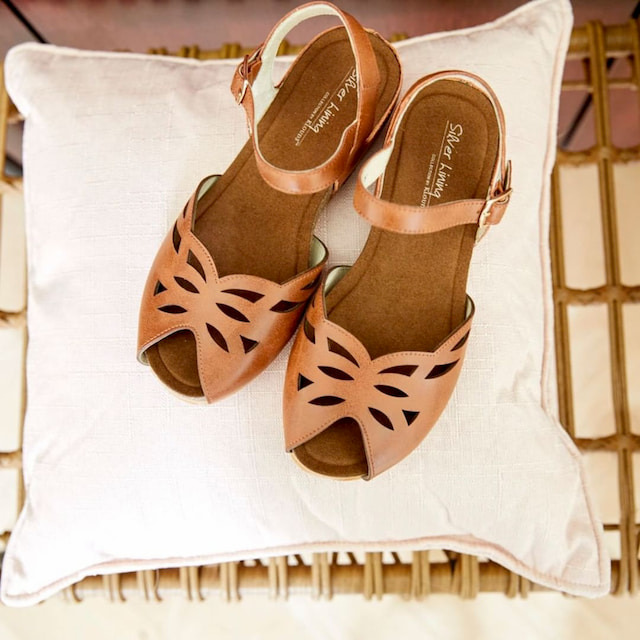 Finding shoes that are perfect for your feet is incredibly hard. So when you do, you'll want to make sure that they can go with most of your outfits. That being said, it's smart to go for timeless designs that can complement the majority of your wardrobe. Shoes in a neutral colour such as black, brown, navy or beige will be easy to match with everything, no matter how bold or simple the outfit.