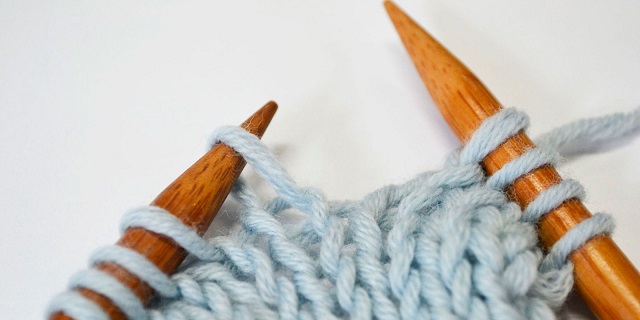 Source: stitchandstory.us
Until recently, knitting was a hobby associated with older people. Today, thanks to Pinterest, Instagram and the COVID-19 pandemic, knitting, scrapbooking and other kinds of arts and crafts, have become quite popular.
A quick search for knitting on the Internet will bring up thousands of results. For knitting novices and avid fans, there's a whole host of free patterns and designs to follow online as well clubs to join. While lockdown restrictions still apply, many people spend most of their time at home. If you are one of them and have considered taking up knitting, now it may be the right time to test your skills and patience. From yarn knitting needles to yarns, here are the basic supplies you'll need to get started.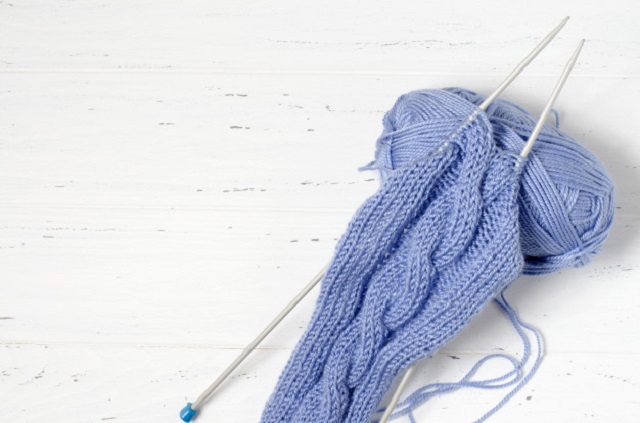 Source: freepik.com
Knitting Needles
The most important thing you will need in your knitting starter kit is needles. There are so many options available that you may get confused about which one to choose. When shopping for yarn knitting needles you'll come across models in various shapes and sizes (from minuscule 2mm to chunky 25mm options) made from materials like wood, bamboo, plastic, aluminium and stainless steel.
What are the best knitting needles, you may ask? Wooden or bamboo needles are often recommended for beginners as they aren't slippery as metal ones, which means the stitches are less likely to slide off the end. More experienced knitters prefer metal needles as they enable faster knitting, especially with grippy wool or acrylic yarns. Plastic needles are inexpensive and their light weight makes them a good choice for super chunky yarns where heavier needles could put a strain on your wrists.
When it comes to size, thicker needles create a loose weave than thin needles, which create a very tight final product. Tiny needles are better suited for small projects like socks and coasters while large needles are better for throws and blankets. When working in a pattern, follow the recommendations of what needle size to use. Needle size recommendations can also be found on the needle packaging for whatever skein (roll) of yarn you're working with.
Generally, smaller needles are used for finer threads while chunky or thicker weaves (like wool for blankets) require larger needles. Consider getting a midsize set of needles. These are the most versatile and are large enough to clearly see what you are doing without being too larger in a way that they are unwieldy or awkward.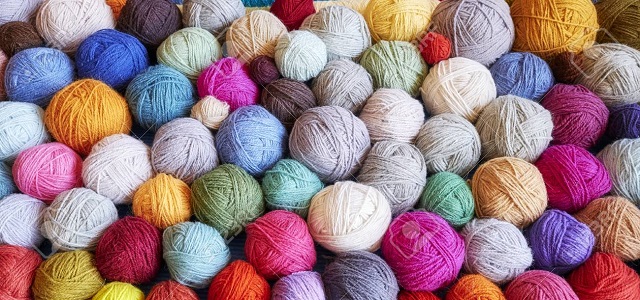 Source: 123rf.com
Yarn
Nowadays you can find yarn in nearly any fibre, but wool and cotton are still the most popular. You can also find blends of the two as well as synthetic materials like acrylic and polyester, which tend to be less expensive. Which type of yarn you should use will depend on what you want to knit. To practice stitches, look for a durable yarn that you can manipulate a bit as you weave and re-weave your rows. While wool is an amazing yarn for warm blankets, it's a bit delicate and can sometimes untangle if you knit and re-knit it too many times.
Two skeins should be enough for you to make a long scarf. Once you finish a practice project with a durable yarn, you can upgrade to a nicer knit like a wool fibre for your scarf, blanket or another beginner project. The number of skeins you'll need for your project will depend on the fibres and size of your project. For example, a beanie will take less material to be done than an afghan. As mentioned, most patterns will tell you how many metres you'll need. You can also use a yarn calculator to help you make an informed decision.
Many people wonder do larger knitting needles use more yarn. The thing is, the larger the needle, the more yarn will be used. A stitch is made by wrapping the yarn around your hook or needle. So, the bigger the stitches the bigger the loops, hence more yarn is used.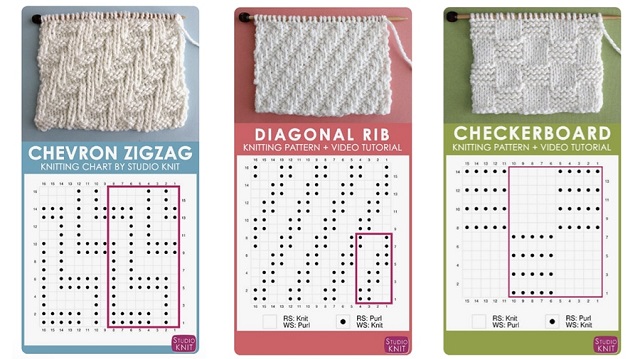 Source: studioknitsf.com
Pattern
In knitting, patterns are instructions that outline which stitches you need, give step by step directions for what type of stitch to make in each row and show you how the final product should look. You may not need a pattern to make anything square or rectangular-shaped, but you can still benefit from having it if you want to add a hem or contrast-stitch to the edges of a project.
Beginners tend to use patterns for knitting anything that isn't a simple square or rectangle. Even experienced knitters use patterns when attempting new projects for the first time. You can find plenty of knitting patterns online for free but you can also buy knitting kits that come with everything you'll need to complete the project. Scarves, blankets and snoods are projects that generally don't require any curves or seams. This means that they are the easiest for beginners.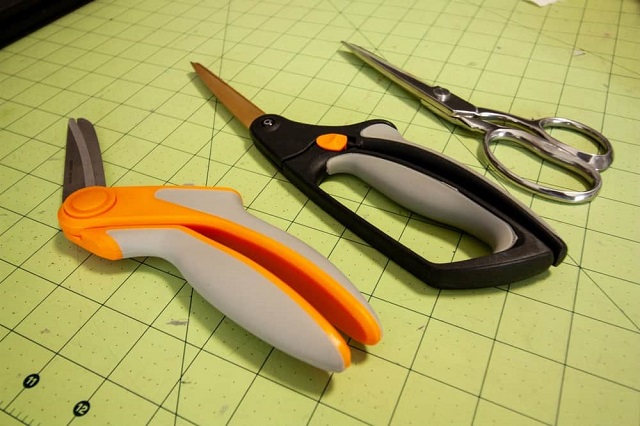 Source: homestratosphere.com
Scissors
A sharp pair of scissors is an essential item in any knitting kit. You'll need them for cutting off the yarn when you finish a project, for trimming ends you've woven in, etc. While any scissors you have around the home will do the job, a pair that is meant for crafting will give you the best results.