If you're looking to explore the Australian outback with your 4×4, the first thing you need to get is a tent so that you have a roof above your head. While you can always sleep in your 4×4, the thing is, it's really uncomfortable and chances are it will break your entire experience. There are many different types of tents available nowadays, but the one that has changed the way I camp is the roof top tent. This is a relatively new type, and even though it may seem counter-intuitive, there are many benefits to using it.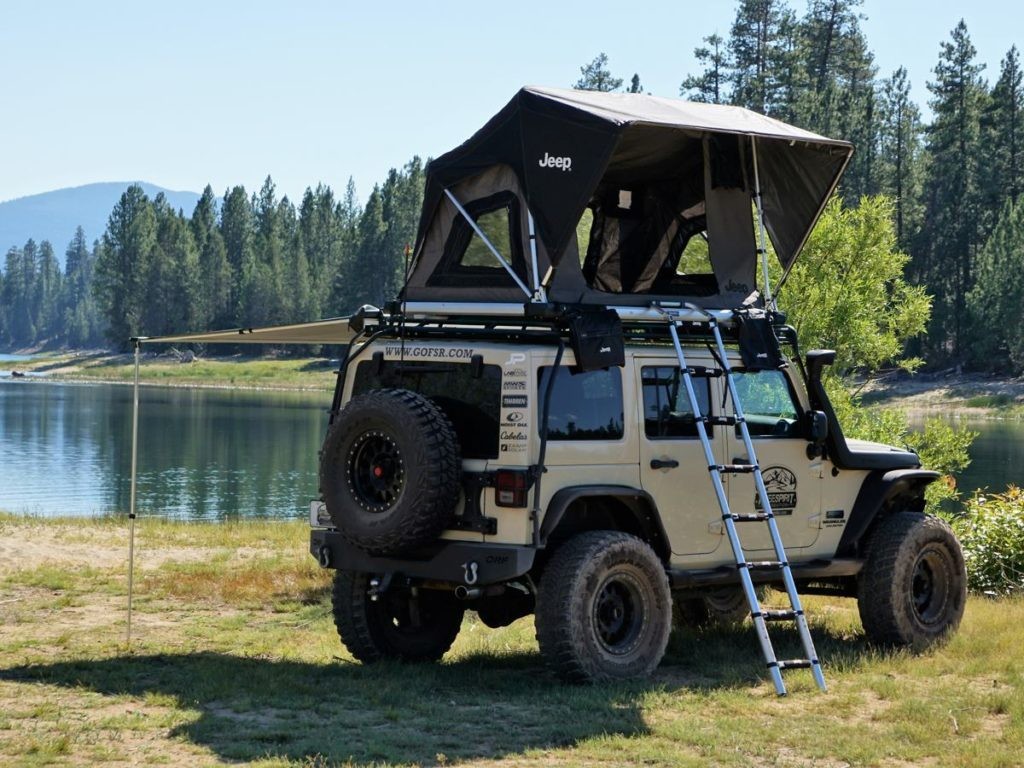 First and foremost, a roof tent is extremely easy to set up. Unlike conventional tents where you first need to clear up the surface you're placing the tent on, have to deal with all the pegs, frequently trip over guy lines and still end up sliding towards one side – all you have to do to set up a roof tent is to pull up, take the cover off, open the tent and extend the ladder. It is as simple as that. This way you will be completely off the ground without having to even the surface nor avoid guy lines. All you need to do is just find a flat surface to park on and enjoy your trip.
Additionally, roof top tents typically feature a thick foam mattress that's designed to keep you comfortable and warm. The entire tent floor can be made of foam, so no matter how much you roll around, you won't be inadvertently rolled off the mattress. Moreover, the tents are built to be lightweight, but even if the model you choose is a bit heavier, that's not that big of a deal as it is the vehicle that will be doing all of the heavy lifting. Due to this, roof top tent manufacturers can use thicker materials that provide better isolation.
Furthermore, we all know that Australia is full of the pesky creepy crawlies on the ground, as well as crocodiles if you're up North, making roof top tents even more attractive for a lot of people. The tent is so far off the ground that it's completely out of reach for most animals and insects. Moreover, due to the thickness of roof top tents, you'll be well-protected against snow, wind, rain and any other weather element.
That being said, all you need to do is go wherever you want with your 4×4, find a parking spot, open up the tent and you'll have a home for the night. It's as simple as that. Once you get used to the freedom and convenience of roof top tents, you'll never want to go back to sleeping in a regular tent for sure.