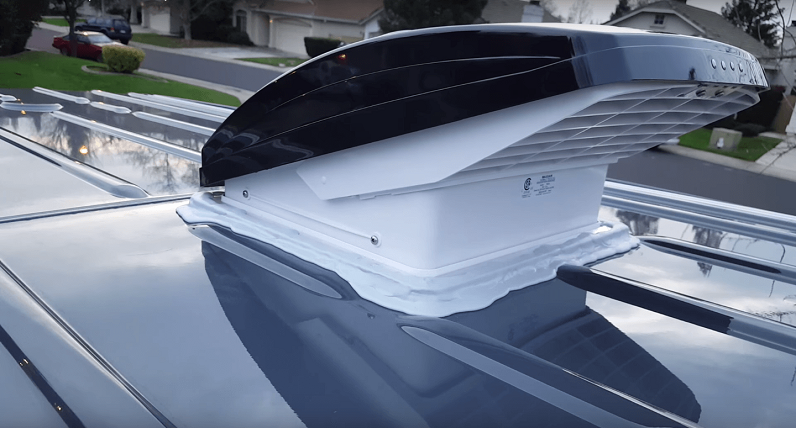 The air we breathe affects our health greatly, no matter whether it's outdoors or indoors. For indoors, however, it does matter how well-ventilated a room is. Proper ventilation does not only improve air quality but also increases energy efficiency and the overall comfort of the place you're staying at. At home, ventilating your room can be as easy as opening a window to get some fresh air in. However, if you're traveling with a caravan and it's raining outside things can get tricky. This is why caravans need a vent. But you can't just get any type of vent. Caravan vents are a specialised type of vent specifically designed for caravan use. There are many different types of caravan vents, and choosing the right one is essential to how efficient ventilation in your caravan is going to be. So what's there to consider when buying a caravan roof vent?

What to Consider When Buying Caravan Roof Vents
Size
The size of a roof vent is what you should consider first, as it determines the amount of air that can enter your caravan. There's also the issue with having enough room to fit it as well. Most caravan roof vents are 35x35cm. Anything larger is going to suck in more air than you need, and anything smaller is going to suck in less air than you need.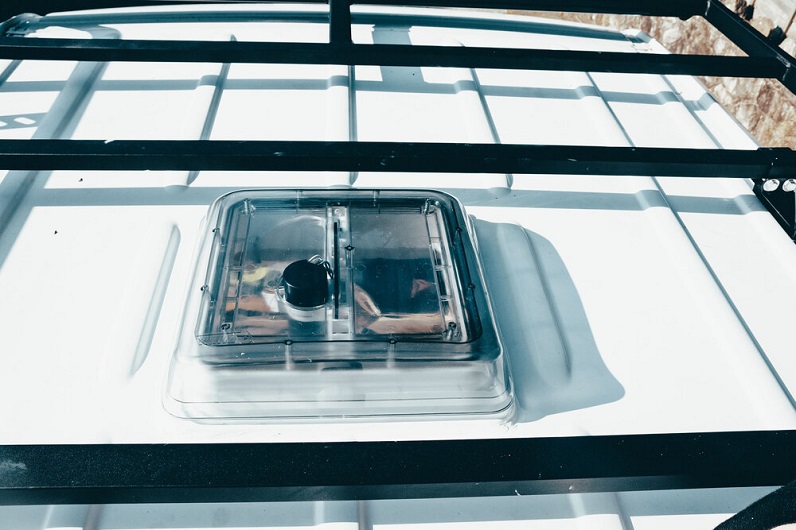 Speed
Not the speed at which you're traveling but the speed at which the fans on the vent are spinning. Typically you'll find that an RC roof vent fans have three adjustable speed settings, but sometimes that won't be enough. Again it is up to you how cool you want the interior of your caravan to be.

Amperage
Most things that require power these days depend on electricity and the fans on a caravan roof vent are no different. The use of electricity is limited in a caravan, so before making a purchase you need to take into account the fans' power draw. Multiply the amperage of the fan by the number of hours you would use it for in a single day and you'll get its energy consumption rate. Make sure the fan doesn't go over the power generating limit of your panels or generator.

Thermostat
If you want your caravan roof vent to maintain the temperature inside your RV, get one with a built-in thermostat. This way the vent will regulate the temperature itself and adjust the speed of the fans so you don't have to do it manually.

Dome & Rain Shield
If you want to go full DIY-mode on your campervan then you should get a dome and rain shield along with your vent. Some caravan roof vents come with these accessories, while others don't. Nevertheless, if you want a rain shield and dome, or just one of them, be prepared to pay a little extra for the vent.

Lid Opening Method
There are two ways the lid in your vent is going to open – manually or automatically. If you don't mind opening the lid of your vent on your own you can then go with a manual one and save some money. Plus, it won't need any electricity to operate. But if you are someone who prefers automating tasks then an automatic lid opener that you can open and close with the push of a button will probably be the better choice. You will spend more on it, but you won't have to get out of your bed or chair while working, playing games or reading a book. Manual lids use small crank knobs to open, whereas automatic lids use precious electricity, to which you may have limited access. Make sure to take that into account when calculating the vent's power consumption and see whether your caravan can supply it.

How to Clean Caravan Roof Vents?
Step 1 – Removing It
To clean an RV roof vent you obviously have to remove it first. This requires you to have a Philips or a Torx screwdriver. Sometimes a set of them depending on the vent.

1. First, you'll have to remove the fly screen and the two plastic pieces. If your vent comes with a fan make sure to remove it as well by loosening the screws that hold it and then removing it.
2. Next, remove the screws holding the frame of the vent as well as the mechanism that pushes the lid of the vent up and down. Then, simply pull out the legs of the mechanism that operate the lid, after which you can just go outside and remove the lid from the top of your campervan.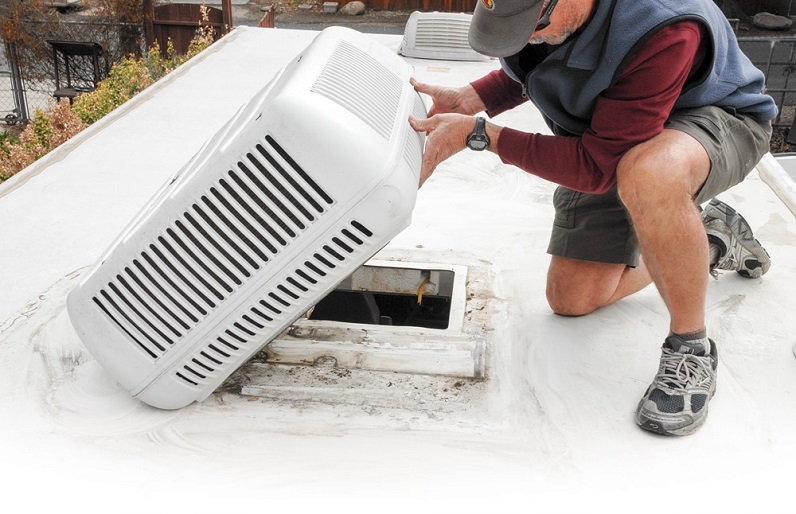 Step 2 – Cleaning
1. Once you've removed the vent you can start cleaning it with some warm water to remove any dirt. Let the vent sit until it dries, and if there are some parts of it that are still dirty use some caravan cleaner detergent.
2. Avoid using anything too abrasive or boiling water as the plastic can warp. If there are stubborn marks that just won't go away do not use methylated spirits such as acetone and isopropanol, as they can denature the plastic, resulting in cracks. Instead, use a dish detergent to make the water soapy and give it a go. Use a microfiber cloth to make sure you don't scrape the plastic.