The semi truck is a heavy-duty transportation vehicle that is used for many applications that involve transporting loads from one location to another. For many businesses the transport is vital part of their operations. For this reason, investing in a powerful and durable semi trailer truck is very important. If you are involved in the trucking sector, you surely know how daunting it can be to buy a durable and powerful semi truck, especially if you need to buy a used semi truck.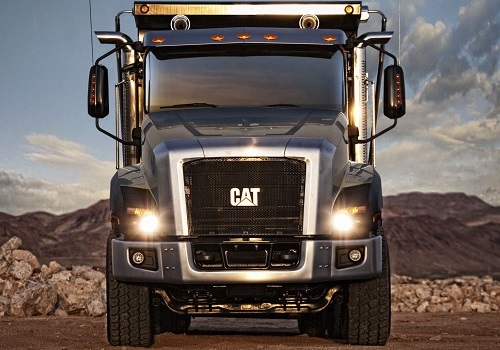 Although quite similar, buying a used semi truck is not the same process as buying a used car. Since the semi truck is a heavy-duty vehicle that is used for long distance transportation, you need to be very cautious not to end up with a bad deal. A bad deal means buying truck that won't be able to satisfy your business needs. Therefore, you must be aware of several factors which are crucial for making a good deal. The most important factors that you need to consider before making the final purchase are: axle configuration, horsepower, capacity, engine, cabin, and maintenance record.
Axle Configuration – Before you start looking for used semi trailer tuck, you need to learn the configuration and transportation regulations in your state. Consider what you'll be carrying and determine which axle configuration (4×2, 4×4, 6×4) will best suit the load. You should also define the type of terrain where you will operate with the truck.
Horsepower – Depending how extensively you plan to use the truck, you need to choose a truck with the right horsepower. For long distance transportation of heavy loads, choose more powerful truck. For light transportation tasks, you don't need a truck with powerful engine.
Capacity – This is another important factor that needs to be considered before making any final decision. If most of the materials or items that need to be transported are heavy and bulky, look for a high capacity semi truck.
Engine – This is the most important part of any semi truck. The condition of the engine can tell you a lot about how the truck was used and maintained. Check the engine and look for oil leaks. If you notice oil leeks, this is a sign that the truck needs major or minor repairs. Next, start the engine and let it run for a while. It's not a good sign if you notice a strange noise or dark smoke coming from the exhaust.
Cabin – Don't forget to check the interior of the truck. Get inside the cabin and check the condition of the interior. Also, check the odometer to see the kilometers passed.
Maintenance Record – Ask the dealer or the private seller to provide you a report that shows the maintenance records. This is a very important document which shows all major repairs that have been done. Thanks to the information provided in this document, you will be able to make a wise decision whether to buy the truck.
Reference: http://commercial-trucks.blogspot.com/