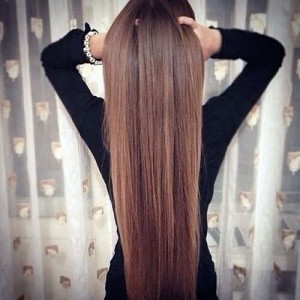 Well maintained hair impresses both men and women. And while women are very concerned with having healthy, long and voluminous hair, sometimes they don't take good care of it. And not just during cold winter days when hair becomes brittle, but in summers as well. Having long hair is very beautiful as it accentuates facial features, but it requires special hair care routine. Follow our tips below on what you need to do to have long hair.
Regular care, scalp massage, haircuts, proper brushing routine and consumption of vitamins are main elements for good, long, thick and shiny hair. So let's start with food. It is super important to eat foods rich in vitamins and minerals. Healthy balanced diet filled with nutrient rich food is a key element for good skin, nails and hair. Avoid salt, foods that contain saturated fat and increase the intake of fruits, vegetables, foods rich in protein, vitamin D and C, omega-3 fatty acids and zinc such as salmon, walnuts, spinach, eggs, and dairy products. Also, try to reduce stress to the minimum and exercise regularly.
To ensure healthy growth, visit your hair salon every 8 to 12 weeks for trimming. Since longer hair is more prone to breakage and split ends, regular haircuts are very important. Plus, use shampoos and conditioners that contain chemicals. Instead, opt for organic products. Also, use hair masks as often as you can. You can always whip up your own with the ingredients you have in your pantry and refrigerator. For example, you most certainly have yogurt and honey at all times. Mix yogurt (enough to cover your hair) with 2 tablespoons honey, cover hair, leave it on for 15-30 minutes and wash hair with gentle shampoo. This will naturally strengthen and moisture your hair from root to tip and allow it to grow in length. But don't focus on hair alone. Take care of your scalp too. Massage your head with your fingers regularly as it will help you relax while increasing blood circulation in the scalp. Good blood flow to the scalp leads to quick growth of the hair.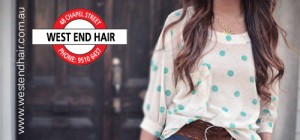 Some women though don't feel like working hard but still desire long hair. If you're one of those women, you can always add length by using hair extensions. And if you have never had them before, it is best to have professional attach them for you. Almost any hair salon in Australia offers this service. If you live in Melbourne and you are desperate for long hair, entrust West End Hair Salon. As impossible as it may seem, in one hour you can have long hair. They use only best pieces that deliver natural look. Remy hair extensions give women the opportunity to choose the length, volume and color of their hair. Just have one thing in mind, when buying hair extensions, buy only remy hair extensions. They are natural and non-treated 100% human hair. This is the best option for every women! You can style, wash, straighten, curl and take care of them as your would your own hair.